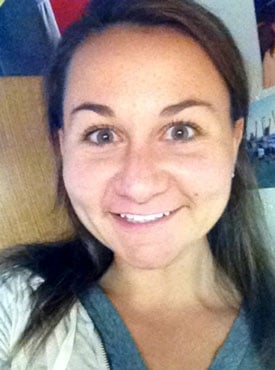 Give us a little intro!
Haedyn: Haedyn is from Antioch, Illinois, a small, northern suburb of Chicago. She is a German major, Government and Film Studies minor. She also loves to swim and run.
Why did you pick this program?
Haedyn: I picked this program because it was the only German program offered by my university, but I chose Berlin over Vienna and Freiburg, because I wanted to study in the biggest possible city. Berlin also has its own charm that the other cities did not have for me.
What do you wish someone had told you before you went abroad?
Haedyn: I wish someone would have told me how fast time goes by. I am happy with the amount of traveling and things I did while I was abroad, but I definitely know I could have done more in my time abroad. Do everything you feasibly can!
What is the most important thing you learned abroad?
Haedyn: The most important thing I learned was how independent I am and how confident this independence has made me upon returning in the US. The ability to navigate big cities and public transportation systems definitely aided in this independence I gained.
What do you tell your friends who are thinking about going abroad?
Haedyn: Just do it! If you want to go, GO! My abroad experience was undoubtedly the best time of my life, and I cannot express enough how important going abroad is.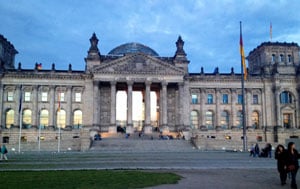 What was the hardest part about going abroad?
Haedyn: Adapting to the culture and language of your respective host country. It takes a while to adjust, but it is only temporary.
What's your favorite story to tell about your time abroad?
Haedyn: My favorite story is the time I waited 2 and half hours in line at a London airport at 1 am and then missed my bus into the city. It sounds like a bad story, but the people I was with made a crummy time into a fun one.
What made this experience unique and special?
Haedyn: The people in my program. I made many friends that helped mold my experience. I gained travel, dinner and exploring buddies. These people made my experience unique and special to me.
Tell us about an experience you had that you could not have had at home.
Haedyn: To be completely honest, most of my abroad experience were things I couldn't have done at home. You cannot travel as simply in the US as you can in Europe. Additionally, I could not have seen all of the culture I saw in Europe. I think I went to more museums abroad than I have in my life. It was amazing!
What is one piece of advice you'd give to someone going on your program?
Haedyn: Take the Theater class offered in the Fall! I was able to go to 7 different plays, at 3 different Berlin theaters. I absolutely loved this class and the opportunities it presented me with.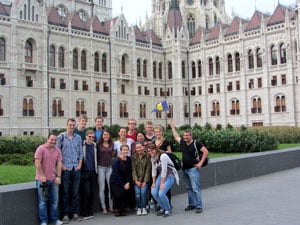 What made this trip meaningful to you, or how did this trip change your perceptions, future path?
Haedyn: Everything about this trip was meaningful to me. It changed my outlook on the world and gave me global perspective and insight on current events. It also sparked the desire to live and work abroad in the future.
How was your homestay/living situation?
Haedyn: I had a homestay. Homestays are definitely what you make of them. I like to do my own thing, so I had a small amount of contact with my host. When filling out a housing request, make sure you specify everything you want in your living arrangement. Also, I think location is important to specify, as well. Being close to public transportation and the middle of the city was a beautiful thing.