Term
Academic Year, Fall, Spring, Summer
Need-based funding, Merit-based funding, General grants/scholarships, BIPOC funding
View Other Details

Program Details

Housing

Apartment

Host Family

Pricing

Price Details

Contact IES Abroad or see website for details.

What's Included

Accommodation

Classes

Wifi

What's Not Included

Airfare

Visa
24 travelers are looking at this program
When you study in Berlin, you have one of the world's most modern and diverse cities at your fingertips.
An average day could include a visit to the Berlin Wall before checking out a new music venue or art exhibition, since in Berlin, the past really does meet the present. Modern architecture and vibrant youth culture surround the historical sites that you read about in textbooks. Now let history surround you and dive into the vibrant cultural scene of Germany's capital and largest city.
People from all over the world come to study in Berlin, making it the perfect place to study abroad. From international affairs and security to language studies—or even a full-time internship, one of our programs will provide you with the ultimate Berlin study abroad experience!
As part of IES Abroad's Global Good Commitment, IES Abroad employs sustainability measures in the following ways:
-Moving toward more sustainable Headquarters and Centers abroad
-Producing printed materials mindfully
-Hosting events and conferences in LEED-certified buildings
-Purchasing carbon offsets for staff air travel
-The formation of the IES Abroad Sustainability Team - a dedicated group of volunteers responsible for implementing sustainable practices across our organization. The team comprises of members across our Centers, departments, teams. It is truly a global effort, and we are better for it.
Program Highlights
Learn German during amazing IES Abroad language classes.
Take part in IES excursions to other European cities such as Budapest, Vienna, and Dresden.
Participate in optional internships to gain international career experience and to develop your résumé.
Experience local culture through housing with local residents in apartments throughout the city
Customize your schedule with courses options taught by world-class professors at our IES Abroad Centers and at prestigious local universities.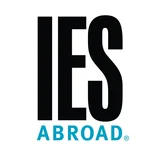 IES Abroad Scholarships and Financial Aid
Financial limitations shouldn't prevent you from studying abroad with us. That's why IES Abroad offers more than $6 million in scholarships and aid. IES Abroad offers a number of diversity scholarships and grants to provide opportunities for traditionally underrepresented communities in study abroad.