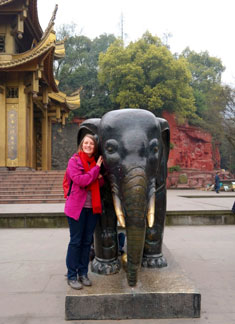 Recall a time when your education and experience didn't prepare you for a situation abroad.
Katharina: Basically all the time! Your education is mostly theoretical and especially in social sciences you won't study how to do a certain job. Also when studying a language like me it's essential to spend some time in the country not only to improve your language skills, but also to experience the culture.
The most common things that wouldn't be a problem at home can become very complicated, e.g. going to the doctor, getting someone to repair stuff in your apartment etc. Even if you can prepare many things, and know the language, you will still need help from people.
What is one piece of advice you'd give future students traveling with your program?
Katharina: I had the chance to do an internship with the agency and then at a translation company through them, which helped me get an inside into two different work fields. I believe doing an internship is about experiencing many different jobs and I recommend you to try as many as possible.
InternChina is based in three cities: Chengdu, Qingdao and Zhuhai, so it's also possible to do part of your internship in one city and then one in another city. China is a big and diverse country and this is a great way to learn about the differences in culture and way of living.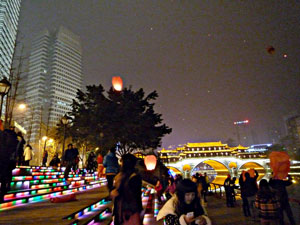 Tell us about an experience you had that you could not have had at home.
Katharina: I met so many people from all over the world and we had dinners, went to KTV (Karaoke) and went on trips together. Back in Germany I have my close friends and I don't get to meet a lot of people, usually they're all German.
In China you can find interesting people from so many countries and you will find each other because you still stand out as a foreigner. The most fun part about the InternChina experience are the regular group activities and exploring the country together while making new friends.
Describe your favorite must-have food that you tried abroad.
Katharina: I love Chinese food and the Sichuan cuisine is one of the best I ever had. For some reason I was eating more than back home but still lost weight, people say it's all about the hot spice. :D I'm not sure of that but I wasn't able to eat any spicy food before and well now I do love it! If you're in Chengdu you should try Hui Guo Rou, Gong Bao Ji Ding, Dry Pot, Hot Pot and some of the many snacks you can find on the streets!