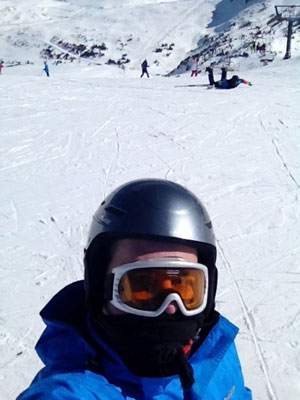 What position do you hold at InternChina? What has been your career path so far?
Ali: I am the bookings administrator for InternChina.
My role consists of being the first contact for all our applicants, process applications to point of introduction to our Branch Managers out in China where the process of placing with the host company would begin and generally being the person all our clients go to for any queries about our programs.
I started in the role is the autumn of 2014, before this I worked as an information advisor for the government where I responsible for ensure the government enforce employment rights were being upheld by employers and previous to this I work for a global banking institute as part of a sales team.
What changes would you make to the intern abroad industry?
Ali: As InternChina is an approved supplier to the British Council for their Generation UK program, it enables UK students the opportunity they would not normally have to complete an internship in China.
This I feel is key to increase the international employability of UK students, will inevitably create fantastic memories for the selected few and is a great way for the UK to show how great their students are. If there could be one change to the intern abroad industry then it would be for the government to invest a much higher amount of money to increase the figures of outward mobility and allow greater opportunities for the young generation of the UK.
Describe a time when you felt especially proud to be part of the InternChina team.
Ali: After weeks of research, preparation and many hours spent getting the project up to the required standard, I was immensely proud on the day of launching this new and exciting project – GoChina. Our core business is to provide internships and graduate positions for students over the age of 18 and we have been able to use our vast experience gained from this to create what I feel to be an exciting, life changing and incredibly beneficial program that we are very confident will be a huge success.
What was your favorite traveling experience?
Ali: My favorite experience of going abroad was always the different ski resorts I have been lucky enough to visit in the last few years around Europe. That was until I visited Asia in early 2014. With a friend I went from the south starting in Hong Kong, then across the sea to Macau. Next I went over into China and visited Zhuhai, Shanghai, Chengdu, Xian and Beijing.
The trip finished in Seoul, Korea and it was definitely the most eye opening, culturally diverse holiday I have been on to date. From the fantastic tourist destinations I visited, to the hugely welcoming Chinese and East Asian natives I couldn't recommend China enough to anyone who hasn't had chance to go.