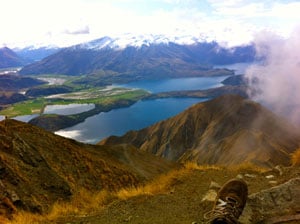 Tell us about an experience you had that you could not have had at home?
Lindsay: One of the most unique things about my time in New Zealand was being able to road trip every single weekend to new and absolutely stunning places.
It seemed like every week I would see the most beautiful sights I'd seen in my entire life. Being able to experience new places and meet new people on a regular basis was the most exciting part of my time there, and could not have been done at home.
It was really cool how common it was to be in situations where you could really get to know people from all over the world. Spending a few days driving up the coast to Kaikoura, Nelson, and Abel Tasman, we met a girl from Germany. She was looking for a ride from Kaikoura to Abel Tasman, so we let her come along with us. These kinds of situations would never arise at home!
Describe a goal I set and how I accomplished it?
Lindsay: I wanted to be open-minded and try new things. I definitely accomplished this as I repeatedly went on impromptu adventures and lived the spontaneous abroad lifestyle.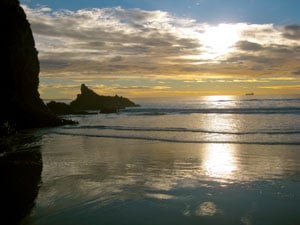 I bought a car with four other people, I did the highest bungee jump in the country, I slept on the beach in caves, and I found a lake on a map and drove there with no real plan at all. This sort of mindset is what left me with some of my greatest memories.
I also fulfilled this goal when booking trips to both Fiji and Australia. When the opportunity presented itself to explore neighboring countries, I was easily able to find a group of friends to come along and explore as much as possible.
What made this experience Unique and special?
Lindsay: The people. New Zealand attracts an incredibly excited and adventurous group of internationals. The people I met and the relationships I built were what made my experience unforgettable.
The flatting life at Otago is a fantastic way to get to know both Kiwis and international students. Living in a house with one Kiwi host, two Americans, and one French girl, we became like family and it made the experience that much more special.
The sense of community among abroad students really made the transition easy and incredibly fun. Most of us were located in flats that are within a couple blocks of each other. What was also convenient was that campus was only about a 5 to 10 minute walk from the flats.
What was the best place you visited outside of your home-base city?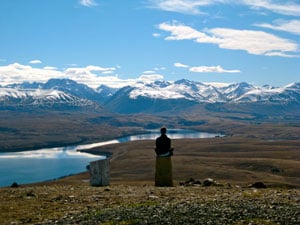 Lindsay: I loved Queenstown. It is a gorgeous small city on a crystal blue lake surrounded by huge mountains.
There is endless possibility for adventure, including jet boating, bungee jumping, skydiving, hiking, skiing, as well as a bustling nightlife. Queenstown is also home to Fergburger, which I really believe is the best burger in the world.
I first went there through the Arcadia program. We took the trip in the first month of the semester, and I was so glad I got to experience it early on.
They set up a jet boating trip, a day hike on the Routeburn Track, and a bungee jump at Nevis. I enjoyed my time there so much that I went back three more times!