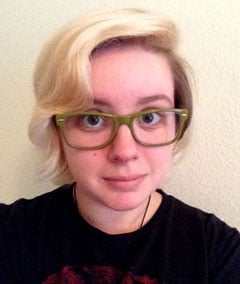 Why did you decide to go abroad with your provider?
Jaime: I actually met with an Arcadia representative at a Study Abroad fair at my University to get some information. Out of the options I had for the area I wanted, Arcadia had the best option that was still affiliated with my university.
They arranged for an orientation in country, dealt with enrollment and housing, and had a good amount of options for extra excursions.
Arcadia was really helpful and friendly, and they definitely streamlined the process for study abroad.
The orientation also definitely helped to make it feel less like I was all alone in a foreign country, and gave us all an opportunity to meet the people who were on the same program that we were.
How has this experience impacted your future?
Jaime: Studying abroad in Glasgow really made me fall in love with the city, and it gave me the chance to take classes for a time period that my university doesn't generally offer. Since coming back I've really been considering returning to do my graduate program there.
I also feel more comfortable going out and doing things, and making plans to travel on my own. Falling in love with one foreign location made me want to go and find twenty more to fall in love with. I feel more than ready to go abroad again and even if I don't go to study I'm sure I'll go to work. Study abroad really opened the door for me.
Do you feel you got a chance to see the city from a local's perspective?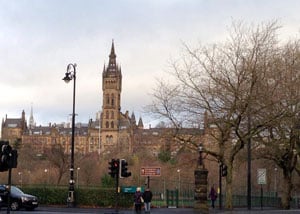 Jaime: Absolutely! The housing option I was in was university provided but not exactly on campus. It was also self-catered, which meant lots of exploring for food and other necessities.
While Glasgow is obviously a fantastic city it also isn't all that touristy which made it a little easier to sort of blend in and live life like anyone else would have. Not to mention the Scottish students that I met were quick to recommend places to go for just about anything.
Scottish people in general are just really friendly and happy to give a bit of advice. It's little things like that that made it feel less like I was a visiting stranger and more like I was getting a chance to live and see Glasgow like everyone who lived there did.
What was the best place you visited outside of your home-base city?
Jaime: It's almost too hard to pick! St. Andrew's was lovely though. For how close it is to Glasgow it feels incredibly tucked away from the hustle of city life. The only downside to my trip there was the winds.
It was winter and being right on the coast St. Andrew's had no lack of bitterly cold winds that day. It was absolutely gorgeous though and so full of history, both ancient and modern. It was definitely worth the visit up there and I sort of wish I had gone again to finish exploring (or to actually get something at The North Point).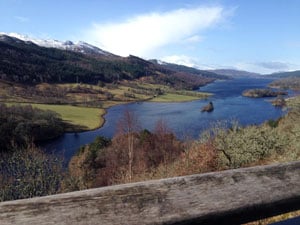 If you could do-over one thing, what would it be?
Jaime: I would have made more time to go on the weekend excursions. The University's international society did little trips almost every weekend to various spots. I went on one or two of them but had a tendency to skip out to do school work or because I didn't feel like I had the money.
Looking back, I probably had both the time and the money to go. They weren't particularly expensive and they gave a great opportunity to both meet more international students and to see more of Scotland on a budget. They were without a doubt an opportunity missed.