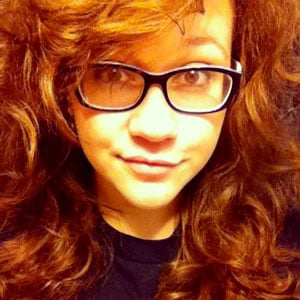 Describe your most meaningful souvenir and why you love it?
Jenna: My most meaningful souvenir is definitely my Scottish bagpipe-playing teddy bear, Hamish. He was given to me the night before I left by a certain boy I met while in Glasgow. Hamish is a little reminder of the place I was so happy to call home for 5 months, and I'm so glad I have him to cuddle when I'm missing Scotland.
The people there will show you so much kindness, and I always found that when I was feeling a bit down, someone would brighten my day. Whether it was the woman outside Sainsbury's who let me play with her dog for a half an hour when I was missing my own puppy, or the maintenance man who paid for my laundry, there are many genuine people in Scotland willing to lend you a hand (or their dog) and surprise you when you least expect it.
What is one piece of advice you'd give future students traveling with your program?
Jenna: Arcadia and Glasgow Uni don't do much as far as socially integrating you with other students, so it's good to take initiative. Because classes are lecture style, and housing usually groups international students together, clubs or sports teams are a great way to meet students and make friends with people from Scotland.
I looked up their teams a few months before my program started and contacted their cheerleading captain to see if there would be winter tryouts. Even though there wasn't, they still accepted me onto the team because of my prior experience, and it was one of the best parts of my whole trip.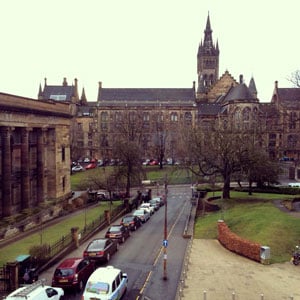 The Glasgow Uni cheer team is full of hardworking, friendly girls, and being able to interact with them and compete in a Scottish cheer competition was an amazing experience. It truly helped me adjust to the culture and made me feel more comfortable thinking of Glasgow as my new home.
How has this experience impacted your future?
Jenna: Before my time in Scotland, I knew I wanted to live and work abroad after college, but I wasn't sure where. After traveling around Europe, I know that Glasgow has stolen my heart. Ideally I would love to live there after graduation, and work in a publishing house. This goal has motivated me to graduate a semester early, so I could be back in Scotland in as little as a year from now!
I also met so many amazing people there, including the boy who gave me Hamish the teddy bear. I'm actually visiting him for two weeks during winter break, and I never would have imagined last year at this time that I'd make it back to Glasgow so quickly! My time studying abroad has become incredibly interwoven with my future, and I couldn't be happier planning out my life there.
Tell us about an experience you had that you could not have had at home.
Jenna: During the three week spring break that Glasgow Uni has (and I recommend studying in the spring semester, since it's actually longer than first semester!) a friend from my program and I decided to backpack through Europe. We used the website Couchsurfing to save money, and bought a Eurail pass.
First we flew to Amsterdam, and then took trains to Copenhagen, Prague, Vienna, Venice, Bologna, and Bruges, before finally flying to London to end our crazy trip. Crazy is definitely the right word, but it was also absolutely amazing! We went to Arabic night at a drag queen bar in Amsterdam, rode bikes through the streets of Copenhagen, learned 80s dance moves at a bus station at 3am in Prague, napped on the sunbaked piers of Venice, and ate gelato literally every day for three weeks. Not only was it fun and exciting, but it really proved that I could take care of myself and be independent. Even though I'm home now, that feeling stays with me.
What was the best place you visited outside of your home-base city?
Jenna: It's impossible for me to pick one place so I'll break it into two categories. The best place I visited outside of Glasgow, but still within Scotland, was on the Arcadia sponsored activity weekend in the highlands. You sign up and pay at the beginning of the program and it's absolutely worth it!
Although the "wee hike" actually ended up being a climb up a mountain, it was a bonding experience for me and my friends in the program and we saw the most breathtaking views of Scottish nature. We also did some kayaking on a loch and experienced ceilidh dancing and a traditional Burns supper (which yes, features haggis. Haggis is actually really good when you don't think too hard about what's in it!).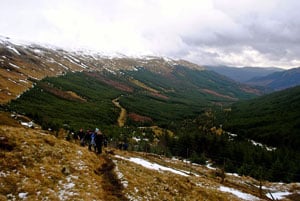 Outside of Scotland, my favorite place was either Amsterdam for it's relaxed nature, Venice for it's gorgeous canals and winding little side-streets, or Prague, which is truly a poor college students dream location. Everything in Prague was gorgeous, and food and drink is ridiculously cheap! I exchanged 100 US dollars and by the morning of our third and final day there we had so much money left over we treated ourselves to a three course breakfast, with dessert!