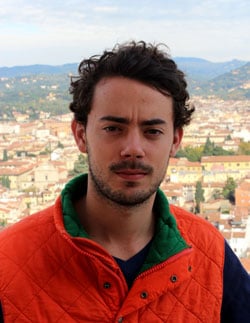 What is one piece of advice you'd give future students traveling with your program?
Joe: Packing light cannot be stressed enough. I made the mistake of bringing a huge suitcase, meanwhile my roommate for most of the trip had two backpacks and that proved to be much more practically.
On this trip you travel every few days or a week and a half, which means you spend a good amount of time lugging around your clothes. This means choose wisely when packing.
Also remember a good warm (preferably waterproof) coat as it does get cold later in the trip and the rain never stops AHA from the agenda at hand.
What was the best place you visited outside of your home-base city?
Joe: One of the best attributes of this program is the amount of places and cities that one is able to visit. The longest you will stay in one place is just two weeks. Each city offers something unique even the different cities within Italy.
The hardest question I had to answer when I returned home was, "What was your favorite city?" If I had the opportunity I would return to each place we visited whether it be the sleepy Tuscan town, Montepulciano, famous for it's Vino Nobile and cuisine, or the constantly buzzing Rome.
This trip is a miniature grand tour that so many English and even American aristocrats would take in the eighteenth century.
Describe your program socially and academically.
Joe: Learning on Art History Abroad does not occur in a classroom setting. Instead, you are fully immersed in the subject.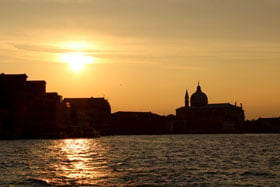 That means venturing to Arezzo to hear Giorgio Vasari describe a set of Piero Della Francesca cycles. It means spending time in the south of France learning about the impressionists and how the landscape and light affected their work.
I can connect each experience with knowledge gained. This means that my retention of knowledge became incredible and much easier than in a lecture type class. Instead of sitting down and hear a professor regurgitate from his script, all five senses are challenged during your Art History Abroad.
What made this experience unique and special?
Joe: I am ever so grateful that my parents were able to send me on this trip. The amount of knowledge, interest, and experience I gained on this trip is incalculable and alone worth going.
However, the people I met on this trip made the trip undoubtedly one of the best experiences of my life. The time you spend with other students make them family by the end of the trip and the goodbye extremely difficult. I believe many of these friendships forged will be long lasting.
The tutors as well make this trip what it is. The tutors are incredibly knowledgeable and some of the nicest people I've met. It's wonderful that as students we were able to share so many meals and memories with them. There was an incredible amount of respect for them but also a certain friendship that would seem out of place in most academic settings.
Do you think your program changed you as a person?
Joe: It's difficult to quantify the impact this trip had on me. I can say that I ended changing my major and the trip gave me incredible wanderlust. Art History Abroad also sparked interests in me that were previously undiscovered. My thirst for knowledge certainly grew thanks in part to their incredible style of teaching.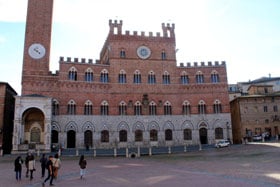 This trip opens up a new perspective and increases your maturity. I met people from all over the country and across the United Kingdom. This trip certainly isn't the be all end all to the world, but it's an amazing introduction. This trip isn't just for Art History majors, someone studying Biomedical engineering will benefit just as much. That's because this is as much a life experience as it is an academic one.
While one may not be able to apply the knowledge learned to his or her studies the wisdom and experience will help in life, whether it be a dinner conversation in your fifties or a major life changing trip.