What is your favorite travel memory?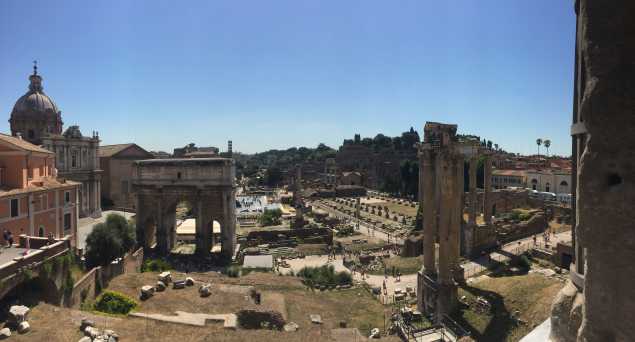 My favorite travel memory is a lovely picnic on the hills just outside Florence. The hills were the best place to retire after a hot day running around museums and the busy streets of the city!
A short bus ride away from the beauty of Florence, we found a terrace that overlooked the Tuscan town, which provided the perfect scenario to end the day. There, we enjoyed the best food and wine that Italy has to offer.
As the sun was setting, we were all ravished by the mist surrounding the landscape; all the lights turning on were just magical. It was the best evening.
How have you changed/grown since working for your current company?
I believe that being a tutor for Art History Abroad has helped me develop my passion for teaching.
Having the opportunity to share my love and passion for art, architecture, and archaeology is what makes me so proud of being a tutor for AHA.
Seeing students engaging with the artwork, buildings, and culture of Italy in general is the best feeling. Surely, having to measure myself against all sorts of students, thirsty for knowledge, is what gave me the biggest chance to grow. It is a continued challenge, and a continued process of growth!
If you could go on any program that your company offers, which one would you choose and why?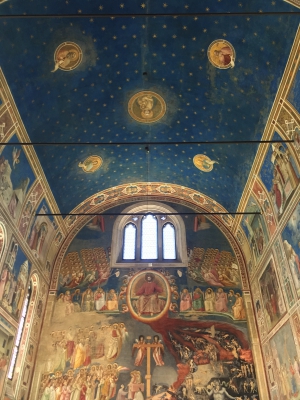 I would choose the two-week summer course in Northern Italy. The cities that are visited during the course, Venice, Padua, Florence, and Rome, are all very diverse, and I think that being exposed to such different realities really gives the best cultural "panorama" in Italy.
Venice especially, with its fascinating layout, is the best way to start a fantastic tour of Italy. The marvel experienced while visiting the Arena Chapel in Padua is impossible to put into words; all the blue is simply ravishing! As we travel southbound, we experience different facets of Italy: Florence and the Renaissance, and the majestic character of Imperial Rome.
Though the two weeks are quite full in terms of schedule, each day is a different adventure and I think that this is what makes the course unique.
What makes your company unique? When were you especially proud of your team?
The presence of such a diverse range of tutor teaching is the real strength of the company. Each person has a different expertise in the field of art history, and we all try to enrich the students with our own experiences in the field.
The group going on a trip always becomes united and there is a very friendly environment from day one. We end up becoming a family every time we go on a trip.
One moment I was very proud of my team was during my first summer trip. One very keen student gave all tutors a short letter the day she left. On mine, she wrote that I had been an inspiring role model and that she decided to apply for an undergraduate in art history the following autumn.
Reading her words made me so proud of having inspired a young girl to follow her dreams and study what she truly loves.