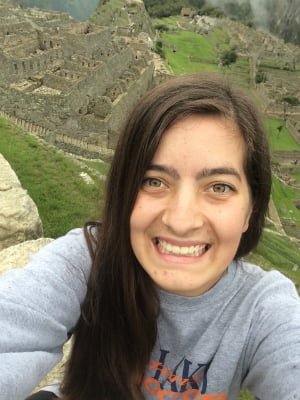 What is the most important thing you learned abroad?
The most important thing I learned abroad is how to interact with people from all walks of life. Every place is different and so are the people in them. Different is a good thing in my eyes; if everyone was the same life would be really boring. I personally love learning about new cultures and customs from places all around the world. Traveling to new places really makes you grateful for what we have wherever home may be for you.
Respect is also something I learned while I was abroad. Sometimes you are not going to agree with some of the cultural differences but you should always be respectful of others and their way of life. Also being humble is huge and being grateful that you are privileged enough to be traveling to all these beautiful places.
What do you tell your friends who are thinking about going abroad?
I tell them to go for it! If you are lucky enough to be able to, TAKE IT! It was by far the best decision I have ever made. It is so much fun! There are a lot of different programs out there but mine was geared towards traveling and volunteering. I say do your research and find the program that is right for you. When I found ARCC I just had this feeling that it was the program for me. Also, have backup plans just in case.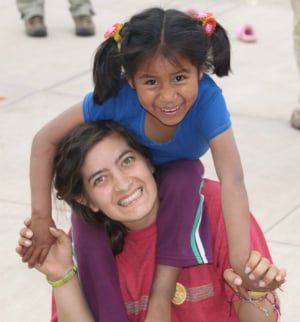 For my few friends who have never left home I really encourage them to travel and explore this amazing world we live in. I have a quote that I tell people that I feel is so true. "The world is a book and those who do not travel read only one page." Also I tell them it's a great opportunity to meet amazing friends that will last a lifetime just like I did.
What was the hardest part about going abroad?
I am a very family oriented person so leaving my family was the hardest part for me. I have six siblings, five of which are younger, so they were the hardest to leave for me. It is hard enough to explain what you are doing to adults but it is even harder to explain to a four year old who is sad you are leaving.
Usually before this trip, I could call or FaceTime them whenever I wanted to if we were apart. On this trip, going ten days without Wi-Fi was a struggle at first, but you learn that that's how it is. Some abroad programs don't allow phones, which I thought was crazy, but now I think it's actually a good idea. You may miss a few months of things going on at home but if you are too focused on what's going on back home then you are missing the amazing opportunities that are right in front of you.
What's your favorite story to tell about your time abroad?
On my trip we had the privilege of spending three months in Latin America. One month in Costa Rica, one in Ecuador and one in Peru. There are so many stories to tell but my favorite is when we went to an indigenous wedding in Guachinguero, Ecuador. While we were helping in the beautiful community of Guachinguero there was a young couple getting married and we were lucky enough to be invited. The groom's uncle was working with us on our project that week and invited us and also said they would have Anakos for the girls to wear. Anakos are traditional outfits that women wear in the Quechua culture.
The morning of the wedding some lovely ladies from the community brought the anakos and helped us get in them. Walking into the wedding I was nervous but really excited to see how it was different from weddings I had been to in the U.S. We danced all night. Some of the food was interesting but now I can say I have eaten guinea pig and other things I probably shouldn't say. The wedding was by far one of my parts of the trip because it was such a rare opportunity.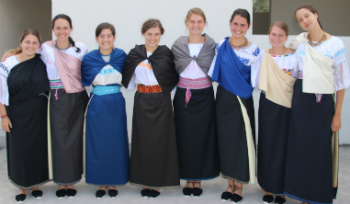 What is one piece of advice you'd give to someone going on your program?
My one piece of advice for anyone thinking of doing a program with ARCC is to go in with an open mind and be able to just go with the flow. On the trip things may change and it's best to go with the flow and be excited about whatever comes your way. If something does change in the itinerary you aren't the only one having to adjust and if you react in a negative way then you are affecting the group dynamic.
It is most important to be open minded towards new communities and the lovely people that inhabit them. Also being open minded about everyone in your group is huge. Since you will be with the same group of strangers for a few months you might as well start off on the right foot. You will have people you don't agree with but that's okay and actually I find it helps the group dynamic/flow.