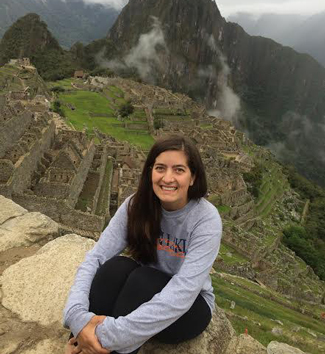 Why did you pick this program?
There are so many great gap year programs out there it was really hard for me to pick. I read about ARCC (Adventures Cross-Country) and there was just something about it that made me want to contact someone there to see if this was the one for me. Once I contacted them everyone in the ARCC staff were so nice and so eager to answer the questions that I had. They immediately made me feel comfortable and welcome. After my Skype interview I was just so excited for the trip. It just felt like the right trip for me! I got second family out of it so it looks like I made the right choice!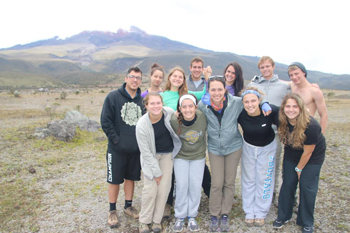 What do you wish someone had told you before you went abroad?
I truly enjoyed learning and experiencing the trip as I went along but if I had to wish for something to be told ahead of time, it would have to be to not worry! I was anxious about meeting the people in my group but I made friends that I will have for life. I was worried about homestays but the families I met were welcoming and loving and made me feel like part of the family. I was worried about being homesick and I did miss my family, but the experiences during the trip and the people met, made it so easy to realize how lucky I was. There really was nothing to worry or be anxious about!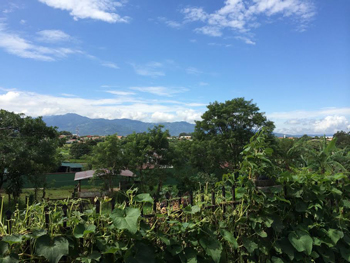 What made this experience unique and special?
What made this experience so unique and special to me was the people I met; both within my group and the amazing people we met along the way. I feel like each place we went, everyone we met impacted my life for the better. We moved a lot throughout the trip and it was always hard to say goodbye but we were excited to see what we would be doing and who we would be meeting next. Now thanks to technology I have been able to keep in contact with some of the people/organizations from the trip. I knew the trip would come to an end but saying goodbye to everyone was one of the hardest things I've ever done.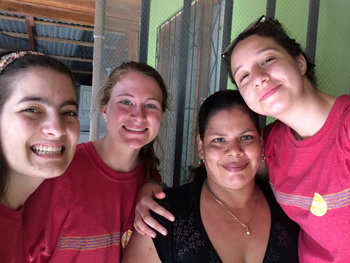 Tell us about an experience you had that you could not have had at home.
I would say the homestays are a unique experience that I could not have had at home. The homestays were definitely one of my favorite parts of the trip. I was a little hesitant going into the first homestay but by the second day my host mom made me feel right at home. She cooked for us and always asked how our day was which felt just like home. The next two homestays after were just as fun and I even had little host siblings to play with. I have five sisters and a brother at home so I loved having host siblings. It was just so neat that someone would open his or her house to me and treat me like I was part of the family. Getting to live with a host family in a different country, in a new environment, is an experience I will never forget!
What made this trip meaningful to you, or how did this trip change your perceptions, future path?
This trip made me realize how valuable education is. I always did well in school but I also took my education for granted. In the US, an education is available to all but seeing communities where education is not readily available was difficult and eye-opening. During the trip we went to a lot of schools or orphanages where the kids were so excited and eager to learn. Seeing them want to learn and knowing their education isn't as good as it is in the US, put a lot of things in perspective. After this gap year, I now know that I need to go and finish my education and work on ways to help others in need.