Why did you pick this program?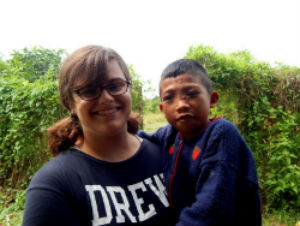 Meg: I was originally going to go to Africa with ARCC, but with all the terrorist attacks in Kenya, the trip was called off. So, instead, I went to Asia. I stayed with ARCC for many reasons.
First, I liked the idea of having a semester. I originally wanted to go to Poland for the entire year, but I decided that this was an once-in-a-lifetime opportunity and I would take full advantage of it. Second, the fact that you can both help people and see different countries is amazing. Third, I liked the way the program was set-up. The fact that it used in-country partners and would change the itinerary for the safety of everyone meant a lot to me.
What do you wish someone had told you before you went abroad?
Meg: I wish someone would have told me how beautiful and different the world can be. Also, the amount of fun I would have.
What's your favorite story to tell about your time abroad?
Meg: I generally tell two stories and then more at later times. I talk about the amazing time our group had at Chambok, an eco-tourism village in Cambodia, and the influential times at Friendship Village, a public institution for people affected by Agent Orange in Vietnam.
Tell us about an experience you had that you could not have had at home.
Meg: The whole trip was an experience that no one could have at home, from sleeping on the Great Wall of China and kayaking in Ha Long Bay to making water filters in Cambodia and walking with elephants in Thailand.
What made this trip meaningful to you, or how did this trip change your perceptions or future path?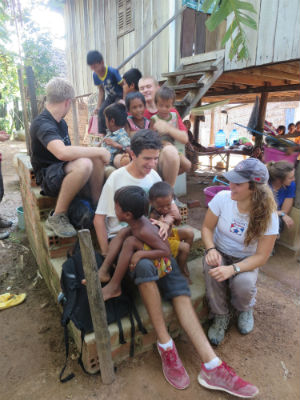 Meg: The fact that we were able to interact with people that were less fortunate than us, let alone didn't speak English, was amazing. In Cambodia, we made and installed water filters for small villages. Seeing the family's faces after we had finished was just amazing.
The trip actually changed the plan of the rest of my Gap Year.I was originally going to teach English at a school in Poland. After visiting an orphanage in Cambodia for a day, it inspired me to teach at a foster home in Poland instead.