Why did you pick this program?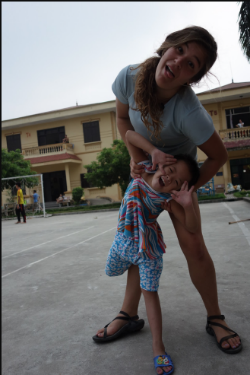 Dana: I picked this program because it was a trip to a place I was totally unfamiliar with. I loved the community service mixed with the adventuring. This program lets you do the touristy and adventurous activities while also mixing in the perfect amount of community service and culture.
I also went to a gap year fair and this program really stuck out to me because of the passion I could hear in the speaker's voice when talking about the company. Everyone from Adventures Cross Country is so passionate about what they do and teach to the students while abroad.
I loved the variety of places I was able to see in three months. We went to China, Vietnam, Cambodia, and Thailand and were able to see many different parts of each country. Though we were traveling often it was not too much travel time. It was a comfortable traveling pace and I still felt like I really got to know each place we visited.
What do you tell your friends who are thinking about going abroad?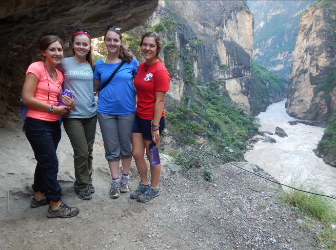 Dana: DO IT! This is the only time in your life you can travel with nothing to worry about at home, school will always be there but this opportunity won't.
I was unsure of what university I wanted to go to and exactly what I wanted to study. No universities really stood out for me and I just could not see myself heading straight for college, I just was not ready. Of course I was nervous and many people thought I was crazy for taking the year off to travel.
Not many people consider taking a gap year and feel like they need to rush straight to college but I have no idea where I would be in life if I decided not to take the gap year. My life would be totally different. You meet incredible people and learn about cultures so different from our own. You also realize how lucky we are to have the education opportunities that we have.
What's your favorite story to tell about your time abroad?
Dana: There are so many stories that I love to tell about my trip. I guess my favorite story is camping on the Great Wall of China and making a music video to Mulan's I'll Make a Man Out of You. So many countless memories were made with my amazing group of people. I just met them all for the first time at the San Francisco airport when we were leaving for Beijing and three months later it was the hardest goodbye I have had to make.
You'll find when you get home it's hard to not talk about your trip in every conversation. It is such a unique experience and you will have some wild stories. For instance I ate fried scorpion and bathed an elephant. I also meditated with some monks in Thailand. You will always have something to talk about from your adventure.
What made this trip meaningful to you, or how did this trip change your perceptions or future path?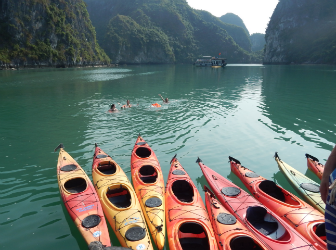 Dana: This trip totally changed my path in life. Originally I planned on majoring in broadcast and digital journalism at a school most likely on the east coast and now I am going to school in California to major in international and intercultural studies. I feel way more prepared and excited for college than I did before because I am honestly interested in what I will be learning.
With this program I learned about pollution, factories, overpopulation, education, trafficking, and much more. I used to be so naive about global issues and now I always to learn more and more. I hope to work in preventing sex trafficking one day and possibly start an organization.
I really discovered my passion on this trip and I can honestly say going was the best decision I have ever made for myself. I crave traveling and learning about other cultures. I want to study abroad as much as possible in school and hope to join the Peace Corp after college.