Why did you pick this program?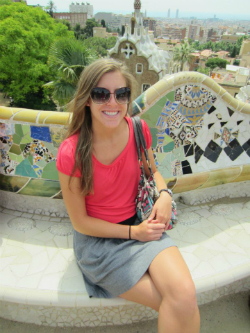 I chose to study abroad in Spain through EUROACE because my University and instructors had an established connection with the program. Our group of about 15 students and 2 instructors left from South Dakota and were greeted in person upon our arrival in Valencia by the EUROACE leaders, Isa and José. These two were our everything: resident experts, instructors, friends, and tour guides for the next 5 weeks.
Not only did this program provide us with great instruction – learning the Spanish language from native speakers in a small classroom – but they also created numerous opportunities for us to interact with other Spaniards and participate in new and fun cultural, academic and active pursuits. They organized our inter-city events as well as our travel and excursions outside the city, within Spain.
What is the most important thing you learned abroad?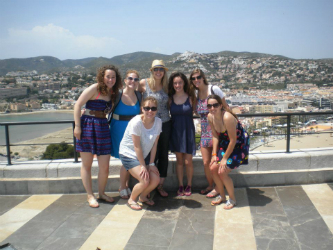 The most important thing I learned while being abroad is that the world is a huge place! I am from South Dakota, an area of the Midwest that is far from culturally diverse.
When I travelled to Spain, my first big trip outside of the US, I realized how limited my world view had been. You'll meet people with similar personalities as those you already know no matter where you go, but you can only understand the different places and manners in which people live their lives by immersing yourself in their culture. I could not have imagined the difference in lifestyle without experiencing it firsthand for an extended period of time.
My experience abroad forever altered my vision of the world, our society, and my place within it. It's a new awe that cannot be fully described in words -- something everyone must truly experience first hand.
What do you tell your friends who are thinking about going abroad?
When I hear someone contemplating going abroad, I tell them not to hesitate - they simply MUST GO!
A couple of the main concerns I have heard include the financial burden and being away from loved ones. My advice for students is: take out a loan for your trip if that's what it takes, because they can be spendy. My mother really encouraged me to go abroad during my undergraduate years and so I took out a loan to pay for my 5 week trip.
I didn't fully realize the freedom you have in your schedule as a student. However, now as a member of the full time work force, I am saddened to admit that the opportunity to immerse myself in another culture for any period of time longer than a week no longer exists for me! My biggest regret is not spending more time abroad as a student – I wish I had gone on another month-long excursion or even a full semester in a Spanish speaking country.
What made this experience unique and special?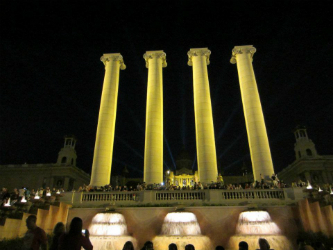 This experience was unique and special because as a student learning Spanish, we were encouraged to abstain from using English for the duration of our 5 week program. While it was challenging waking up hearing our host mother speak to us in Spanish, we had no choice but to spark our brainwaves and speak back to her in our second language – it was our only option because she did not speak English!
While this may seem daunting, immersion is the most effective way of enhancing your language speaking abilities. Despite the challenge, it was one of the most personally rewarding experiences of my life. I was one of the stronger Spanish speakers within our group, and a lot of my peers relied on me to communicate for them. I took advantage of every opportunity to speak, and I felt so proud of myself after realizing how much my skills had grown and I could communicate my everyday needs in a foreign country!
Some of my big learning experiences included: successfully completing a clothing return at a department store, and approaching a group of young Spaniards in a bar and joining in on their Spanish version of my favorite game: Trivial Pursuit!