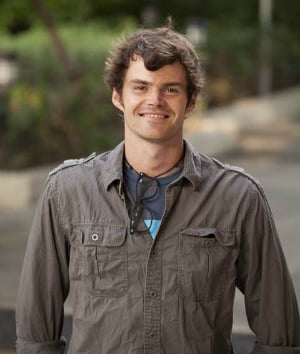 What position do you hold at Pacific Discovery? What has been your career path so far?
I am a Program Leader and Photographer for Pacific Discovery. I currently lead our programs in Southeast Asia, Nepal, Tibet and India. Since I first came to Asia in 2008, I've combined my love of photography and travel by leading adventure and photo trips to high school and college students. I found that teaching about cultural and social issues was extremely rewarding; I was immediately blown away by how many of my students would leave the program and become so involved in their communities and raise awareness of issues they'd learned about on their program. In my free time, I've also photography issues of social justice and human rights in rural areas of Burma, Thailand and Lao.
What is your favorite gap year abroad memory?
A few years ago, I was with a group in a small rural village outside of Nong Kiaow, Laos. We ended up having a pig roast with the entire village. We sat in a small house lit by candlelight, ate together and swapped stories. As the night went on, some of the villagers brought out a big radio and we had a huge dance party under a full moon. Our students even got some of the older villagers to dance with them; It was such an amazing moment!
What does the future hold for Pacific Discovery - any exciting new programs to share?
We have just announced our new India Summer Program that has a photography focus. We will be combining aspects of our traditional program, such as experiential education, cultural immersion and outdoor exploration but I will also be teaching a photography course throughout the 4 weeks. Students will have photography assignments, critiques and even have our own exhibition at the end of the program.
My aim is to teach our students how photography can be a tool for communication, not just for your viewers, but also for the individuals you're shooting.
We've also chosen some of the most profoundly beautiful areas of the country, both geographically and culturally, to run the trip. We're hoping this will be the first of many photography trips for Pacific Discovery!
What unique qualities does your company possess?
I feel that I've learned an immense amount about leadership in the time that I've been an employee at Pacific Discovery. I believe our team, in the office and on the road, are great at communicating effectively. We have great relationships with our vendors, staff abroad and local guides. I have a huge amount of respect for our support team in Nelson, New Zealand. They are really supportive and always there to chat when we have an issue arise and we need some advice or suggestions. The feedback we get on how to handle difficult situations is incredibly professional and always helpful.