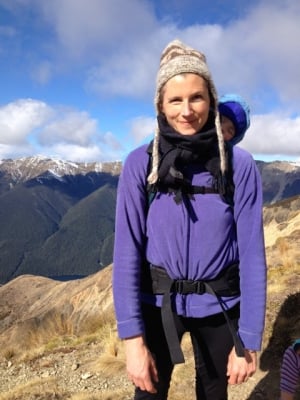 What position do you hold at Pacific Discovery? What has been your career path so far?
I work as a Program Coordinator for Pacific Discovery, mostly corresponding with participants and processing their registrations, as well as running program interviews. I started off my career in Administration as a Secretary and Personal Assistant. Then later went into Hospitality whilst studying Spanish, French and Anthropology at University, and later studied at Naturopathy and Massage College. I've primarily been a Naturopath and Massage Therapist learning the ropes of running my own business for the last 9 years. Then it was time to try something new and branch out into the world (literally) with Pacific Discovery. I really enjoy the ethos of this company and the enthusiasm which goes into making these programs so enriching and fulfilling for our students. When the opportunity arrives, I'd like to be out there in the field supporting our teams and discovering our beautiful and diverse world again.
Did YOU take a gap year abroad?! If so, where and what inspired you to go?
When I was 22, I decided to take a break from college and travel for 6 months around the world visiting friends and family in the USA, Canada and UK as well as spending some time traveling on my own in France, Spain, Italy and India, Nepal and Thailand. It was all amazing but the highlight for me was being in the mountains of India and Nepal. Whilst there I stayed in Tibetan communities and hiked the Anapurna Base Camp trek for 12 days staying in guest houses and enjoying delicious home-cooked meals. I loved the gentleness of the people there; I found it supremely enriching to live this life of cooking together and making a simple camp and fire by the side of the river. I loved the fun, smiley nature of the guides as we rafted down big rapids in Nepal... there was loots of singing songs and laughing during this trip.
What country have you always wanted to visit?
I would love to spend a decent amount of time in Central America and South America - specifically Ecuador, Peru and Brazil. I used to do capoeira and always wanted to go and live in Brazil for a while to train more in capoeira with the locals. I am really attracted to the Amazon rainforest and care deeply for the environmental issues of this beautiful place. It would be amazing to contribute my service one day to helping these areas in need. Plus, I am hugely interested in Mayan history and culture so would love to learn more and explore properly through Central America.
Why is language learning and cultural immersion important to you?
I have always felt learning languages is very important to me. I have always traveled since a young age with my family and have been blessed to experience many different cultures in my life. I find listening and hearing another language spoken is so exciting. It's the first thing that happens when being in another non-English speaking country - the immediate desire to understand and communicate with the local people. Being immersed as much as possible in another culture has always felt the best way of experiencing travel. I find people fascinating and love to understand and learn about how people live, try new foods and explore their country whilst being respectful of their values and culture. I definitely feel more comfortable staying with a local family than being just another tourist in a bus sightseeing from a distance.