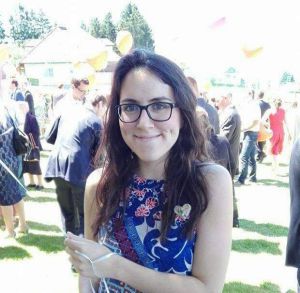 What is your favorite travel memory?
My favorite travel memory is from when I visited my sister in Bavaria for the first time in 2011. We went to a famous beer festival, and I had so much fun standing & dancing on picnic tables, eating pretzels and drinking beer, while singing along to classic Bavarian songs. There were even American songs too - it was such a memorable experience.
How have you changed/grown since working for your current company?
Already I have become accustomed to working with children - a task which initially intimidated me quite a bit. Now I feel comfortable leading a group of Austrian school children in a game or song!
If you could go on any program that your company offers, which one would you choose and why?
Before I started working at the college, I had applied for the TEFL Trinity CertTESOL program.
This program provides practical teacher training - and it's an excellent opportunity for beginners to learn how to teach English as a second language to children.
This TEFL certificate would enable me to teach in countries all over the world - so I would love to take this opportunity someday when I am not working!
What makes your company unique? When were you especially proud of your team?
Our company is unique because we are composed of open-minded, amazing people from all over the world! It's amazing how we all have different backgrounds and upbringings, but still manage to work together so cohesively as a team. Everyone is incredibly friendly, respectful and fun to be around.