What makes interning in Milan a unique experience for interns?
Eleonora: Milan is the main industrial, commercial and financial centre of Italy and a leading global city. It is a major fashion and design world capital, in addition to many important museums, theatres, and landmarks (including the fourth largest cathedral in the world, and Santa Maria delle Grazie, decorated with Leonardo da Vinci paintings). It also hosts numerous cultural institutions and universities, and is also well known for several international events and fairs.
Milan is a really global city! Our interns live all these aspects of the Italian life in addition to their internships that can be so various here! And always remember we are in Italy! Arts, history and beautiful places are everywhere… just a couple hour trip by train and you will reach some of the most popular cities in Europe, like Verona, Venice, Como, Turin, Bologna, Florence! And…shall we talk about Italian food?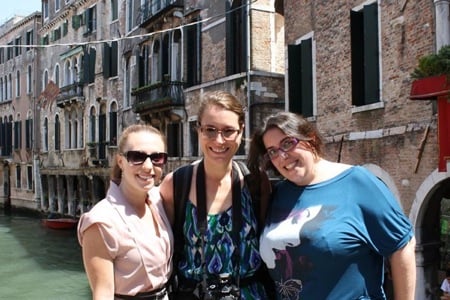 What can you tell us about the workplace culture in Milan?
Eleonora: Milan is the most important business city in Italy, focused on finance, banking, fashion and manufacturing activities. The headquarters of several famous brands are located here and I can tell that an intern can have a really great work experience here, learning a lot and adding big names on his resume. Sometimes interning here can require to be flexible in hours and days but in the end the work-life balance is assured by giving interns additional days off.
We deal a lot with fashion companies, where interns work not only in the design departments, but also in marketing, communication, procurement, sales, back office etc). However, we work also with other kinds of companies, from business to sport.
What level of Italian proficiency should interns have when considering this internship? Is prior work experience required?
Eleonora: Prior work experience is not required because we offer internships that are suitable for everyone, from basic tasks adding new tasks day by day so that everyone can learn how to work and what to do. We don't even require a basic knowledge of Italian, since in our companies almost everyone speaks English, but it's definitely suggested to study the basic words and sentences just to feel a bit more comfortable the first days in a new country and to be assigned with more demanding at work. Our program includes also an Italian course of different levels, from basic to advanced, depending on the level of each intern.
What are some extra-curricular activities participants enjoy while interning in Milan?
Eleonora: We have different events and social activities in our agenda! We have welcome aperitivo, events and different trips in amazing cities as Venice, Verona, lake Como..and at the end a farewell pizza all together!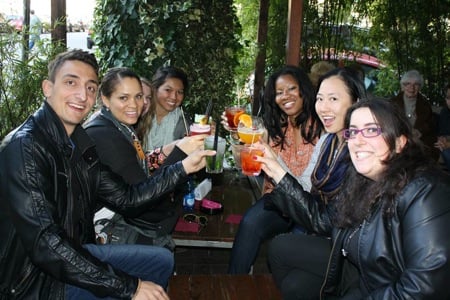 What is one piece of advice you would offer someone considering interning abroad in Milan?
Eleonora: Be ready to have fun and take new challenges! We are here for any help and this experience will not last forever so the more you try and the more you get into it, the more you will enjoy and learn from this experience! Do not hesitate to do all you can and go where you want! Be serious in your work experience, it will help to get a useful recommendation letter for your future career! If you can, start to study some basic Italian before leave your country so you will take advantage and maybe get more tasks in your internship.
Anything else you would like to share?
Eleonora: International friendship is something amazing! You will meet a lot of people on your way, make cultural exchanges and you can also make some long-lasting friendships..getting the chance to travel also in the future!