What position do you hold at UBELONG? What has been your career path so far?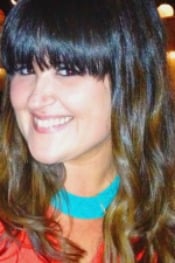 Bárbara: I am a Program Officer and Mentor at UBELONG. I joined the team in August 2013.
Why were you excited to join the UBELONG team and what do you most enjoy about your role?
Bárbara: I was so thrilled to be able to join an organization that empowers people to step out of their comfort zone and make a difference around the world! It's definitely a dream job.
My favorite thing about my role is mentoring the volunteers. Supporting people from all around the world who travel away from their homes and spend one week, one month, even six months, sharing their time and their skills helping people in developing countries. There's no more rewarding feeling than providing volunteers with an opportunity like this.
What is the best story you've heard so far about a UBELONG volunteer's experiences?
Bárbara: There's this great volunteer, Lawrence, who is majoring in Labor Relations at Cornell. He is also the President of Cornell Union for Disability Awareness and the Philanthropy & Sustainability Chair of the Psi chapter of Zeta Psi.
He is currently volunteering for eight weeks in Cusco, Peru, at the Caring for Children with Disabilities project. Lawrence's extensive volunteering experience with people with disabilities and his outgoing personality are already making him a favorite among the children in Cusco.
The projects of children with disabilities are close to my heart, and getting to know Lawrence and his compassionate and caring personality have made me feel from the beginning that he would do an amazing job at this project. I'm excited to follow his work and progress in the few weeks he has left volunteering in Peru!
Which UBELONG program is at the top of your must-go list for next year? Why?
Bárbara: I would love to do the Teaching English project in Vang Vieng, Laos. I'm absolutely passionate
about Southern Asia countries, and I feel like Laos is a little hidden gem that I would love to explore.
What advice do you have for first-time volunteers abroad?
Bárbara: Have an open mind and an open heart. Volunteering abroad will change your life, your priorities,
and the way you generally go about dealing with day-to-day situations.
Things will never turn out the way you expect them to and that will end up being your biggest challenge and your biggest reward. In the end you will realize you're exactly where you're supposed to be.