GVI's programs are open to volunteers aged 18 or older—pre-departure and field-based training are provided, so individuals of all skill levels and background are encouraged to participate. In-country staff work directly with the volunteers to ensure volunteers can adapt well to their host country, that they're safe, and that the work being done benefits the volunteer and the community. Says Stuart, "Even pre-departure, the majority of office staff have volunteered or worked in the field in some capacity before working for GVI, ensuring that the level of professionalism that we expect of ourselves is maintained all the way through from the application process, the volunteer experience and their eventual return from the field."
There are honestly so many positives I can take out of working for GVI. But I think the main one is being able to contribute to a company that can and does make a very real difference with all the partners and communities with which we work.
Participants' recommendations and feedback are taken under consideration for all projects as well; GVI consistently improves its programs to be sure future volunteers have the best experience possible. On the other side, GVI prides itself on taking a long-term view of its programs, emphasizing that all projects must be ethical and necessary; according to Stuart, "If it doesn't create impact or change or is not needed, we are not interested in it."
After volunteers return home, they can stay in touch with GVI and with one another through the newsletter, Facebook page, and Twitter account. In addition, a GVI Ambassador program allows alumni to attend events with staff members, and conduct presentations at their school or within their community, thus passing on their experience and encouraging others to volunteer worldwide.
Program Highlights:
Conservation Project in Queensland, Australia: This program places volunteers with a local partner to help with projects such as tree planting, seed collection, endangered species protection, fence installation, trail building, and more. Fees range from £930 to £1680 for six to 12 weeks, and according to GVI, "typical accommodation can include caravans, hostels, shearer's quarters, bunkhouses or camping (tents provided)."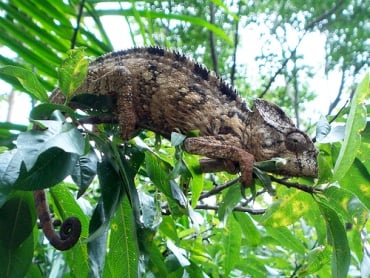 Building Project in Peru: This project last two to four weeks, with a program fee of £785 to £1160. Up to two volunteers are placed in each community, where they construct cisterns within homes of indigenous peoples. Volunteers work alongside a local mason as well as the family to mix cement and to construct the cistern from start to finish; accommodations are provided with a host family, allowing volunteers to immerse themselves in the culture while lending a hand to local families.
Volunteering with Children in Fiji: GVI's Fiji program last from two weeks to three months at a rate of £995 to £2095. Eight volunteers are accepted on each project, which allows them to assist local teachers in reducing their workload for English, mathematics, sports, and arts programs at the request of the region, local bar council, and GVI partners. Dormitory accommodations are provided for volunteer on this project.
Dolphin and Whale Conservation in Scotland: This 11-day, £795, program accepts four to eight volunteers to work with up to four staff on a research project wherein they study dolphins, harbor porpoises, and minke whales in conjunction with long-term conservation efforts undertaken by local universities, research teams, and international agencies. Volunteers are housed in shared bedrooms in a rental cabin.
Madagascar Community Project: The Madagascar Community Projects accepts 10 to 20 volunteers at a time, with a program fee of £1500 to £2000 for five to 10 weeks. Depending on the time of year and the project need, volunteers may work with local initiatives ranging from school construction; to food security; to health and sanitation; to environmental education, research, and ecotourism promotion. Participants stay at campsites throughout the areas where they work.