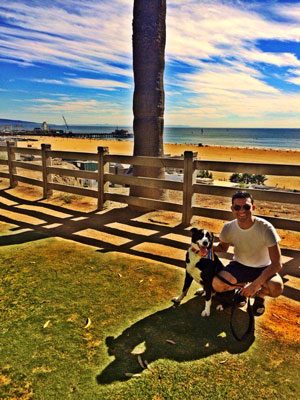 Did you intern abroad?
David: I moved to London my junior year of university to intern for Modus Publicity, a leading fashion PR agency with clients such as Calvin Klein, and Tom Ford. My first time in London, it was an exciting experience and made a huge impact on my professional growth. I wanted to gain international experience that would set me apart from my peers at the earliest stage of my career possible.
What was your favorite traveling experience?
David: A group of friends and I went to Tuscany to run a marathon for a weekend that coincided with my birthday. It was one of the most scenic runs I've taken part in so far and it was amazing to celebrate both finishing the race and my birthday in such a beautiful city.
What language have you always wanted to learn and why?
David: I've always wanted to learn French. One of my good friends in high school was a foreign exchange student from Nice, France and he sparked my fascination with the French language and culture. Now that I live in London, many of my friends are French and I enjoy traveling across the Channel at least once a month; I haven't mastered the French language but continue to learn.
What is the best story you've heard from a return student?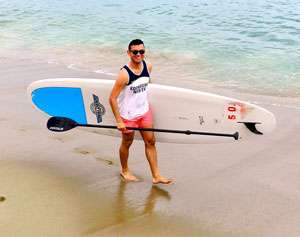 David: City Internships is a great program for building on your professional career but we also joke that it doubles as a match-making service.
When I was working in Los Angeles last year two of our students met through the program; he was from the US and she was from the UK. A year later, they are still together and he has decided to relocate to London to pursue his masters as well as be closer to her.
This type of story proves that our programs are about so much more than the amazing internships. As well as gaining valuable work experience, participants flourish as individuals and benefit from the great social aspects of each program.
It was great to see that not for the first time, a City Internships program has helped bring together two people from very different backgrounds.