View Other Details

Program Details

Language Level

BeginnerIntermediateAdvanced

Pricing

Price Details

The fees listed below only apply to external students studying on a summer/ semester/ year Hebrew program. Students who continue their studies in one of our other semester/year programs should consult the Hebrew fees listed under their specific academic program. (All fees are listed in US Dollars, unless otherwise noted).

Application fee (nonrefundable; per academic year): Tourists: $80; Israeli citizens: NIS 360

Late fee: $150 or NIS 500 for payments received after the program payment deadline.

Israeli citizens: To qualify for this fee, you must present an Israeli Identity Card (Teudat Zehut)
2 travelers are looking at this program
An ulpan is a uniquely Israeli invention. Some say it's oddly similar to your typical Israeli: Intense, no-holds-barred, but ultimately gets the job done, and with a warm smile. We're talking about an immersive, classroom-based, deep-dive into the language. Ulpan is usually offered to new immigrants who wish to quickly and simultaneously master both the language and culture of their new home, but we've expanded the concept to anyone around the world with an interest in Hebrew or in Israel, and this year, it's been carefully reworked and gone... virtual!
Unlike most language courses – even those offered throughout Israel – the Hebrew University's approach leverages its own millennia-old neighborhood of Jerusalem as a focal point, a "springboard" for its ulpan curriculum. The city, offers almost endless material to discuss: History, culture, faith, and current events that shape its future. We're talking about a month-long, intensive academic course that requires dedication and focus.
Program Highlights
Study Hebrew in Jerusalem Online from the comfort of your home
After completing the Ulpan, you will be well-versed in this city's exciting mosaic of cultures, religions, and people!
Sing-a-long with an Israeli musician – songs of different styles from a variety of musical cultures
Virtual trips to a variety of fascinating destinations in Jerusalem with guides who are experienced Hebrew teachers.
Screening of a full-length Israeli film, accompanied by classroom discussion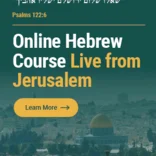 In the Summer Ulpan, you'll complete a full level of Hebrew unless you are a complete beginner and start the program without a good command of the Hebrew alphabet. See "Additional Resources" below to start learning the Hebrew alphabet before the beginning of your program.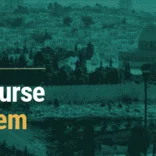 The Scopus Ulpan is a short ulpan that is part of the longer Summer Ulpan. It is not possible to complete a full level in the Scopus Ulpan. If you return to study at HebrewU's RIS, you may have difficulty finding a suitable Hebrew class. Therefore, if you might want to continue to study at RIS, we recommend that you take the Summer Ulpan.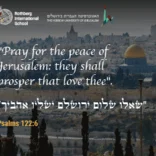 We offer intensive summer courses in Biblical Hebrew at both the elementary and advanced levels. Delve into the phonology and morphology of the Biblical Hebrew language. Cover the fundamentals of the syntax of Biblical Hebrew. Read Biblical passages with the aid of a lexicon.