View Other Details

Program Details

Degree Level

High School Diploma

Bachelors

Pricing

Price Details

See website for pricing inquiries.

What's Included

Accommodation

Some Activities

Classes

Some Meals

Transportation

Wifi

What's Included (Extra)

Round trip flights, airport transfers and 3-night Sydney stopover available for students on the AIFS Flight Package.
7 travelers are looking at this program
Study abroad in Australia this summer with the AIFS Tropical Marine Biology in Australia study and travel program! This course is taught in English by faculty from Murdoch University, Perth and is worth 4 credits.
Live on campus in twin self-catering rooms in a student residence. You will also camp at the Ningaloo Reef Adventure Camp while traveling. Breakfast, lunch and dinner are included during the 10-day field camp portion of the program. A welcome and farewell meal are also included in Perth.
Spend your first 6 nights and final 7 nights in Perth, with 10 nights in between at Coral Bay's Ningaloo Reef Marine Park for a Marine Biology Field Camp.
Cultural and social activities include:
• Sightseeing tour of Perth and Fremantle
• A glass bottom boat trip
• Wildlife cruise
• Snorkeling tour
• Coral-viewing tour and wildlife interactions.
An optional 3-night visit to Sydney is available to students on the AIFS Flight Package.
Program Highlights
Optional 3-night visit to Sydney for students on AIFS Flight Package
Earn 4 credits and transcript issued by Murdoch University
13 nights in Perth; 10 nights at Ningaloo Reef Marine Park, Coral Bay
Accompanying faculty for the duration of the program
Unique opportunity to study marine life in its natural habitat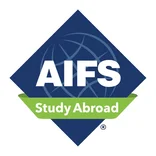 AIFS Study Abroad Scholarships, Grants & Financial Support
We believe a study abroad experience is an essential component of well-rounded university education and we are committed to providing financial assistance to as many students as possible in support of their goal to study abroad. AIFS also offers internship and study abroad + internship blended programs to support the development of personal and professional skills.