AIFS Abroad is a leading provider of study abroad programs. Since 1964, more than 1.5 million students have traveled abroad with AIFS Abroad. Comprehensive program fees make it convenient for students to study abroad and intern abroad to experience all that the world has to offer.
With over half a century in the industry, AIFS Abroad has the resources and experience to provide what students want and need in a study or internship abroad program combined with the institutional strength to safeguard their welfare around the globe. Unlike many other study or internship abroad programs or independent study options, AIFS Abroad program fees are guaranteed in U.S. dollars.
AIFS Abroad offers a wide range of unique programs in Asia, Australia, Europe, South Africa and the Americas. AIFS Abroad campuses typically offer courses in English and/or in foreign languages from beginner to advanced levels, so you don't even need to know a foreign language to have the opportunity to go abroad.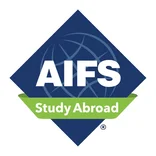 AIFS Study Abroad Scholarships, Grants & Financial Support
We believe a study abroad experience is an essential component of well-rounded university education and we are committed to providing financial assistance to as many students as possible in support of their goal to study abroad. AIFS also offers internship and study abroad + internship blended programs to support the development of personal and professional skills.
Alumni Interviews
These are in-depth Q&A sessions with verified alumni.
Staff Interviews
These are in-depth Q&A sessions with program leaders.
Professional Associations