SFS Study Abroad: Patagonia Climate Studies in Chile
Term
Fall, Spring, Summer
View Other Details

Program Details

Degree Level

Associates

Bachelors

Pricing

Price Details

Program fees include tuition, housing, daily meals, field excursions, entrance fees, cultural activities, advising services, airport transfers, 24/7 mental health and well-being support, official transcript processing and more – check out our website. Need-based scholarships available.

What's Included

Accommodation

Activities

Airport Transfers

Classes

Meals

Transportation

Wifi

What's Included (Extra)

No Application Fee!

What's Not Included

Airfare

Travel Insurance

Visa
6 travelers are looking at this program
SFS offers some of the best (and most adventurous!) hands-on study abroad programs. Our programs in the Patagonia region of Chile explore pressing environmental issues such as climate change impacts, conservation policy, and biodiversity conservation. Students learn through outdoor lectures, hands-on field exercises, and activities with community members and area NGOs.
The SFS Chile campus is located in the bustling port city of Puerto Natales, gateway to the famous Torres del Paine National Park. This scenic city, surrounded by the jagged peaks of Cerro Benítez and the deep blue waters of the Señoret Channel, serves as your home base for expeditions throughout the region.
Click on Visit Site above to learn more about studying abroad in Chile with SFS!
Program Highlights
Earn academic credit: 18 credits for semester programs and 4 credits for summer programs. Conduct a 4-credit research project during the semester program.
Hike through the dramatic landscapes of Torres del Paine National Park.
Build core skills including: Species identification and population monitoring, landscape and soils analysis, natural resource valuation, basic Spanish language, research design and implementation, data collection and analysis, research presentation.
Journey to northern Patagonia's lakes region, home to the lush Valdivian temperate rainforests, the active Calbuco and Osorno volcanoes, and massive blue whales. (Semesters only)
SFS Chile semester research topics may include climate change impacts and resilience, conservation policy, ecological succession, aquaculture and aquatic ecology, coastal and alpine ecology, protected areas management.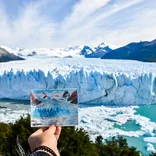 Spend a semester amid the soaring peaks, massive glaciers, and narrow fjords of Patagonia, where the trails of national parks like Torres del Paine become your classroom. Embark on expeditions to the southernmost tip of South America and the volcanic lakes region of northern Patagonia to study climate change impacts, diverse ecosystems, and conservation in one of the world's most iconic regions.
5 classes | 18 credits | One life-changing study abroad experience.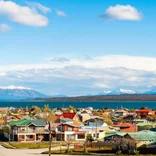 Spend your summer studying the biodiversity and fragile habitats of southern Chile. The trails of national parks like Torres del Paine and the expansive Patagonian steppe become your classroom as you explore the region from high-alpine forests to glaciers to the lower-elevation steppe. You'll practice census techniques and explore how nature adapts in extreme conditions.
1 classes | 4 credits | One life-changing study abroad experience.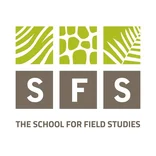 The School for Field Studies Scholarships
SFS works closely with your home school to help you fund your SFS program. Many applicants receive aid through their home institutions or other outside sources, so check with your financial aid office to see what aid may apply to an SFS program.