View Other Details

Pricing

What's Included

Accommodation

Activities

Classes

Travel Insurance
3 travelers are looking at this program
Known as the "City of the Eternal Spring", Medellín's temperatures range between 70-75 °F year-round. Medellín was named the world's most innovative city by the Urban Land Institute due to its integrated metro system of trains, buses, cable cars, bicycles and even an mountainside escalator. Colombia's second largest city has also gained notoriety as one of Latin America's top art, fashion and music scenes. Medellín locals, or "paisas", are known for their accent, hospitality, and savory bandeja paisa dish.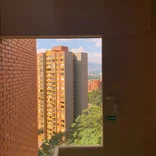 In 1960, Colombian business leaders founded Universidad EAFIT, Medellín's most prestigious private university and the first in Antioquia to receive High Quality Institutional Accreditation from the National Ministry of Education. While the university specializes in business courses, EAFIT's Spanish as a Foreign Language Program has 25 years of experience in teaching languages and has earned ACCET accreditation.
ISA Scholarships and Financial Aid
ISA is committed to increasing all students' access to study abroad's many benefits. We don't let financial hardships to get in the way of a life changing educational experience.