ISA Study Abroad in Sevilla, Spain
Term
Academic Year, Fall, Spring, Summer
View Other Details

Program Details

Housing

Apartment

Host Family

Pricing

Price Details

Program Price Includes:

• Comprehensive Advising and Support

• Tuition at the Host University

• Official Transcript from Host University with ISA Cover Letter

• Housing

• Meals and Laundry Services

• Bridging Cultures Program

• Full-Time Resident Staff

• On-Site ISA Offices

• Computer and Internet Access

• Excursions

• The ISA Discovery Model

• Cultural Activities

• Medical Insurance

• Comprehensive Health, Safety and Security Support

• Airport Reception

• Visa Support

• Tutoring

• The Professional Development Toolbox

• Scholarship Opportunities
38 travelers are looking at this program
Sevilla, the capital of Andalusia, is the fourth-largest city in Spain and offers students opportunities to explore Spain's culture, language and history. Blending tradition and modernity, Sevilla is as relaxed as it is energetic, with boundless sunshine, non-stop flamenco dancing, and countless tapas bars. Located on the banks of the Guadalquivir River, student mobility around the city is unmatched with easy access to metro, bus, tram, and bicycle. Recognized for the largest Semana Santa celebration in the country and spectacular turnouts for the Feria de Abril, students will be able to stand alongside local Sevillanos to partake in these unsurpassable Spanish festivities.
Depending on the program, ISA students can enroll in courses at the Universidad de Sevilla, the ISA Study Center with Universidad Internacional Menéndez Pelayo, or the Universidad Pablo de Olavide, all of which offer varying, yet unequivocal, opportunities for every student.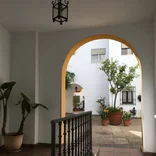 Located fifteen minutes of the Plaza de España and right next to Parque de María Luisa, the ISA Study Center is the leading organization in Spain for teaching the Spanish language and culture to international students. Ideal for the first-time traveler or students who are hoping to gain a better understanding of Spanish culture and language, the ISA Seville Study Center is focused specifically for students, placing high emphasis on Spanish language, literature, culture, business, and education.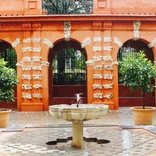 Located in the heart of downtown and established in the 16th century, the Universidad de Sevilla campus was converted from the Royal Tobacco Factory in the 1950s, which was one of Europe's first manufacturing hubs of tobacco. The structure still remains as one of the greatest industrial buildings in Spain, and is one of the oldest of its kind in Europe. The Center for World University Rankings (CWUR) has deemed the Universidad de Sevilla as one of the top ten universities in Spain.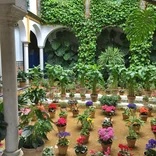 Located five miles outside of the city center, ISA students will commute to the Universidad Pablo de Olavide, where the facilities are state-of-the-art and similar to those found on a typical North American university campus. As courses are widely available in Spanish and English, ISA students have the opportunity to take classes in Spanish language acquisition, politics, history, art, anthropology, cinema, literature, communication, psychology, business, and varying disciplines of science.
ISA by WorldStrides Diversity Scholarship
This scholarship is offered for summer and semester programs and is intended for students with identities historically underserved in education abroad. This can include, but is not limited to, individuals who identify as African American/Black, Hispanic/Latino, Asian American, Alaskan Native, American Indian, Native Hawaiian, LGBTQIA+, First-Generation College Students, U.S. Military Veterans, students with disabilities, and/or students at Minority-Serving Institutions.