View Other Details

Pricing

What's Included

Accommodation

Activities

Airport Transfers

Classes

Travel Insurance

What's Not Included

Accommodation

Activities

Airport Transfers

Classes

Travel Insurance
3 travelers are looking at this program
CEA's programs in Budapest will give students a chance to experience the world and see this multicultural city from a different perspective. We are offering two programs at this location, Business - Economics, and Social Sciences. You will also get the chance to take a Hungarian language course or Budapest history course in either program.
Our partner university, Corvinus University of Budapest, is Hungary's leading institution for higher education in business and economics, and the perfect environment for you to learn alongside local and other international students.
You'll also venture outside the classroom and the city with CEA's excursions and cultural engagement opportunities that help you get the full experience of living abroad and gain a deeper cultural understanding of the city and country.
CEA makes sure your housing, health, safety, social engagement, and other needs are taken care of. Giving you the best possible study abroad experience is our top priority.
Program Highlights
Take courses at Corvinus University of Budapest, one of the leading universities in Hungary.
Excursions included.
All courses are taught in English.
Beginner Hungarian language course available.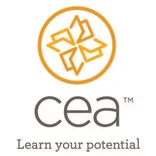 CEA Scholarships and Financial Aid
Studying abroad will change your life, improve your employability, and enhance your global competence. That's why we commit more than $2.0 million each year to our financial and scholarship programs.