Subject Areas
Communications
Entrepreneurship
Global Studies
Media Relations
View Other Details

Program Details

Degree Level

High School Diploma

Bachelors

Pricing

Price Details

Included in your program cost:

Pre-Departure Services:

- Advising, Online Resources, Orientation Materials and Support, Peer Mentors, Social Networking, and Scholarships.

On-site Services:

- Airport Reception, Resident Director, API Center, On-Site Orientation, Housing (Including Meals and Laundry with Some Options), Tuition, Tutoring, Language and Culture Tools, Medical and Life Insurance, Excursions (Overnight, Day and International in some locations), Social and Cultural Activities, API Learning and Engagement Badge Program, Welcome and Farewell Group Meals, and Volunteer Opportunities.

Re-entry Services:

- Re-Entry Materials and Support, Post-Program Evaluation, Transcript, Alumni-Network, and Development Opportunities.

What's Included

Accommodation

Some Activities

Airport Transfers

Some Meals

Travel Insurance

Wifi
0 travelers are looking at this program
In this brand new study abroad site, available during summer, fall, spring, and academic years, you can explore the finance, fashion, and design epicenter of Italy in the Media, Entrepreneurship and Global Studies in Milan program. You'll take classes at UCSC - Universitá Cattolica del Sacro Cuore, Europe's largest private university that attracts students from all over the world. Choose your courses from a wide range of topics, including Communication, Design & Fashion, Economics, International Relations, Psychology, and more. Located 5 minutes from Milan's famous Duomo, the university is ideally situated to offer students the chance to explore Milan's vibrant urban culture and historical roots just outside its doors.
UCSC is fully accredited in Italy and issues transcripts for all international students. Classes are all 3 US semester credits. Students in Milan will be in shared, fully furnished API apartments. Bedroom options include single or double accommodation.
Program Highlights
Personalized support throughout your program: pre-departure, on-site, and re-entry services
Included excursions to popular landmarks, attractions, and nearby citites
Milan is ideally situated for travel around Europe
Enjoy a very cosmopolitan urban center with an active and exciting night life
The epicenter of Italian finance, fashion and design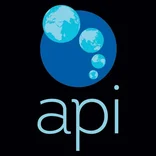 API Scholarships and Financial Aid Information
API awards approximately $500,000 in study abroad scholarships annually ranging from $250 -$1,000 per student.