Subject Areas
Asian Studies
Cultural Studies
Linguistics
Sustainable Development
View Other Details

Pricing

What's Included

Accommodation

Some Activities

Some Meals

What's Not Included

Some Activities

Domestic Airfare

Some Meals

Visa
2 travelers are looking at this program
This Global Prep program takes you to Hokkaido, the northernmost island of Japan. During your two weeks abroad, you'll have the chance to see some of the sights while learning the language from native speakers. On this program, you are likely to learn about Sustainable Development Goal 4—Quality Education and Sustainable Development Goal 9—Sustainable Infrastructure. You'll also get together with local high schoolers to experience what teenage life is like in Japan.
Your language lessons will focus on basic Japanese. Together you and your friends will learn some useful kanji (Japanese characters) and practice your pronunciation. In the afternoons, you'll be able to visit local sites in Sapporo like parks and museums. Going out into the community will help you practice your language skills and experience first-hand the cultural differences between the U.S. and Japan.
If you're looking to spend your summer engaged in a rich cultural adventure, then this is the program for you!
Program Highlights
Immerse yourself in Japanese language - the best way to become fluent.
Embark on excursions to visit nearby lakes, mountains, or even the site of the 1972 Winter Olympics!
Explore Japan's stunning landscapes, cityscapes, arts, and more. Savor sushi and umami flavors like ramen.
Make connections and memories you'll never forget with other AFS exchange students from all over the world.
Become a global citizen. Gain intercultural communication skills. Build your college and career resume. Help create a more peaceful, understanding world.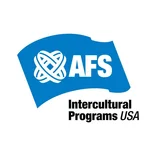 AFS-USA Grants & Scholarships
The opportunity to study abroad should be available to everyone, regardless of their financial means. Annually, we award scholarships to about half of our study abroad students.