Classroom Audience
Early Childhood
Middle School
High School
View Other Details

Program Details

Qualifications

Bachelor's degree.
Native English speaker.
ESL certification.

Classroom Audience

Early Childhood

Middle School

High School

Pricing

Salary / Benefits

Salary: $2,500–3,000 USD monthly
8 travelers are looking at this program
Cambodia's demand for ESL and English teaching jobs has been on the rise recently and has been opening opportunities for many teachers to work in the country.
As one of the most exotic locations for recently graduated ESL teachers, Cambodia is an ideal place for those who wish to think out of the box and have an adventure of a lifetime all while teaching English to public and private international schools.
Although previous teaching experience is not strictly necessary, having a TEFL certification will boost employability and salary expectations.
Hiring for ESL and English teaching jobs in Cambodia takes place year-round for teaching positions in public schools and private international schools. Many schools will conduct in-person interviews with ex-pat teachers looking for English teaching jobs in Cambodia.
Program Highlights
The majority of teachers in Cambodia will live in the cities of Phnom Penh or Siem Reap
The cost of living is very low
Cambodia has a tropical climate, with a rainy monsoon season from May to November
Though the official Cambodian currency is the Riel, most prices are listed in US dollars.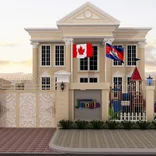 Learning Jungle International School is a proud provider of quality education and care for children and families in the communities it serves. Guided by our center policies and procedures that are rigorously implemented, our centers provide the highest Canadian standards of quality education and a learning environment that continually exceed the most stringent requirements of local legislation.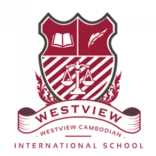 Westview Cambodian International School is created to offer the International Secondary program built from the world-renowned standards of education, American Common Core Standards (ACCS) and the Khmer language, history and culture into one unique curriculum from grades 7 to 12.
View the latest teaching job postings by Teach Away.