Classroom Audience
Early Childhood
High School
Middle School
View Other Details

Program Details

Qualifications

Bachelor's degree or diploma
Be a citizen of the US, Canada, the UK, Ireland, Australia, South Africa or New Zealand
Pass a health and drug test
Have a clean national-level criminal record

Classroom Audience

Early Childhood

High School

Middle School

Pricing

Salary / Benefits

Salary: 1.8–2.7 million KRW monthly (approx. $1,520–$2,280 USD)

Accommodation: Furnished studio apartment provided

Airfare: Round trip airfare provided

Bonus: 1-month severance pay upon contract completion

Health insurance: 50% covered
17 travelers are looking at this program
With generous salaries, free accommodation, airfare, health insurance, and visa sponsorship, South Korea offers some of the best ESL teaching positions in Asia. Whether you're looking to take a gap year, gain teaching experience, travel the world, save money to pay off student debt or all of the above, teaching in Korea is a great way to do so.
Teach Away recruits for both private and public schools in various locations across South Korea. Elementary, middle school and secondary placements are available for native English speakers with a Bachelor's degree.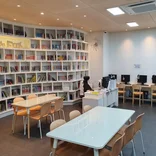 Teaching at Little Fox is a rewarding experience for teachers. Each teacher has his/her own classes which have students between the ages of 6 -14. Little Fox's curriculum uses the animated stories and interactive activities so all classrooms have large screens that teachers utilize to provide a visual, interactive and multimedia approach.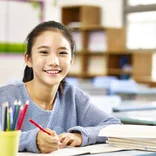 At Maple Bear Global Schools we believe that nothing is more important than the education of our children. The Maple Bear vision is to provide a high quality pre-school, elementary and high school education based on the Canadian philosophy and best practices that meet the expectations of global parents and is in conformity with local education regulations.
View the latest teaching job postings by Teach Away.