Classroom Audience
Early Childhood
Middle School
High School
View Other Details

Program Details

Qualifications

Teaching credential/license
2 years of teaching experience

Classroom Audience

Early Childhood

Middle School

High School

Pricing

Salary / Benefits

Salary: $2,300-$2,650 USD monthly

Airfare: Round-trip airfare provided

Accommodation: Furnished bedroom provided

Health Insurance: Provided

Price Details

See website for pricing inquiries.

What's Included

Accommodation

Airfare

Airport Transfers

Visa
13 travelers are looking at this program
Teaching in Egypt gives you the chance to immerse yourself in a land rich in both culture and history. From the Nile to the iconic Sphinx and Pyramids, it's a country that calls out to be explored. Situated near the border of the Middle East and Africa – it's an exciting gateway to two enthralling continents.
Working in Egypt, teachers have the opportunity to provide instruction within International Baccalaureate schools and private international schools in Alexandria and Cairo. Elementary, middle, and secondary school teaching jobs in Egypt are open to licensed teachers with at least 2 years of experience and an interest in teaching abroad.
As the majority of teaching jobs in Egypt are for certified public school teachers, there are not very many ESL teaching jobs in Egypt for non-certified ESL teachers.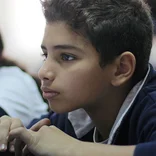 AISE West opened in 2009 in Sheikh Zayed City and offers places to students in Pre-Kindergarten to Grade 12. Serving a predominantly Egyptian community, the school has grown steadily to encompass the whole range from Pre-K to Grade 12 and currently we have 1380 students enrolled with the ex-pat community steadily growing.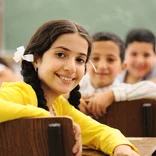 Metropolitan School will deliver an outstanding American education whilst ensuring that Egyptian values are central to school life, stretching the minds of our students to equip them with both a passion for learning and the ambition to make a difference to the local and global communities.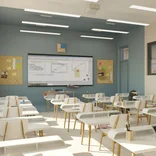 Regent British School provides a high-quality British Curriculum from FS to Year 12. We believe that the strength of our education approach and vitality of our teachers will allow our pupils to achieve their personal ambitions – academically, socially and personally.
View the latest teaching job postings by Teach Away.