Classroom Audience
Early Childhood
Elementary
Middle School
High School
View Other Details

Program Details

Classroom Audience

Early Childhood

Elementary

Middle School

High School
2 travelers are looking at this program
With Mayan culture still forming the foundation of its modern identity, but colonial Spanish influence in its language and architecture, Guatemala is one of Central America's most diverse countries. This developing nation should be on the list of anyone looking for first-time experience teaching abroad.
Teaching in Guatemala is a wonderful way to gain new, rewarding experience in a developing country. There are many volunteer opportunities to teach English in Guatemala, as well as paid teaching jobs.
Teachers looking for work can find it in universities and non-profit institutes, many of which offer a modest but reasonable salary. Teaching in colegios (privately owned schools) is another popular option, although candidates will often need a basic to intermediate level of Spanish proficiency.
Finally, licensed classroom teachers in subjects other than English can find teaching jobs in Guatemala in both public and private schools.
Program Highlights
Guatemala is home to plenty of Mayan ruins sites
Guatemala has 33 volcanoes
Half of the population are direct descendants of the Maya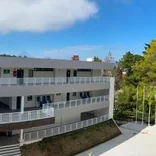 Colegio Interamericano is a private dual diploma bilingual co-educational day school in Guatemala City for children in grades Preschool-12, currently enrolling 1450 students. The school is located on the outskirts of Guatemala City in a hilly part of the countryside, adjacent to Rafael Landivar University. The school is accredited by Cognia. It also is accredited by the Ministry of Education of Guatemala. The school is an active member of AASCA (Association of American Schools in Central America
View the latest teaching job postings by Teach Away.