Classroom Audience
Early Childhood
Elementary
Middle School
High School
View Other Details

Program Details

Classroom Audience

Early Childhood

Elementary

Middle School

High School
2 travelers are looking at this program
Often referred to as a traveler's paradise, Mexico offers fantastic opportunities to teach English as both a licensed teacher and an ESL instructor across the country's magnificent landscape.
From elementary schools to adult learning centers, Teach Away partners with a wide variety of institutions in Mexico and offers teaching jobs for educators at many different levels.
Private language schools in Mexico hire year-round, so educators interested in teaching English in Mexico are encouraged to check frequently for new teaching jobs. English teachers are generally expected to commit to a one-year contract.
The school year in Mexico begins in late August and ends in July, making this the busiest hiring period for international schools and universities. Vacancies for teaching jobs are posted throughout the previous spring.
Program Highlights
The world's largest pyramid, the Great Pyramid of Cholulua, is located in Puebla, Mexico
Mexico is home to over 30 UNESCO World Heritage sites
Teachers may choose to spend their vacation time in one of the many resort cities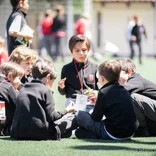 We are an educational community, built on the foundation of Catholic values, which helps parents cultivate their sons in an international academic environment. Our community is distinguished by being challenging and kind, through the acquisition of personal character formation that fosters the sincere search of truth, the pursuit of good, appreciation of beauty, and dealing with emotions in order to attain a life of happiness and satisfaction through the commitment to help others.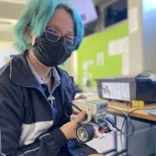 The American School of Puerto Vallarta, Mexico, is a private, non-profit, nonsectarian, co-educational institution offering a bilingual, multicultural education for students from early childhood through high school. Founded in 1986, the school is dedicated to an American style education, high academic standards, and the caring environment a small school can offer.
View the latest teaching job postings by Teach Away.