Classroom Audience
Early Childhood
Middle School
High School
View Other Details

Program Details

Classroom Audience

Early Childhood

Middle School

High School

Pricing

Salary / Benefits

- Salary - SAR 13,000-15,000/month (approx. $3,400-4,000 USD)

- Accommodation - Provided

- Airfare - Annual round trip airfare provided to teacher, spouse and up to two dependents

- Health Insurance - Provided
17 travelers are looking at this program
On Teach Away's job board find teaching jobs in Saudi Arabia at a number of institutions, including private international schools, ESL schools and language institutes, and at universities and colleges.
Teaching jobs in Saudi Arabia offer teachers the chance to live in one of the world's wealthiest countries, in the center of the Middle East. Teaching English in Saudi Arabia also gives teachers the opportunity to learn more about Middle Eastern and Islamic traditions. Whether you are teaching in a small desert town or teaching in a large city setting, teaching in Saudi Arabia is a cultural immersion experience like no other.
Program Highlights
Saudi Arabia is the world's largest oil producer and exporter
The Arabian Peninsula is the world's largest peninsula
Saudi Arabia is the largest country in the world without a river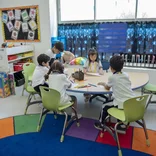 The International Programs School in Al Khobar opened in 2000 with 19 students. To date, the school has an enrollment of more than 790 students representing over 35 different nationalities. IPS is a dynamic, gender-segregated, international school in KSA offering a North American curriculum. We are accredited by MSA and authorized by the Saudi Ministry of Education.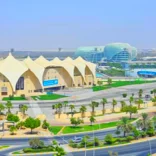 FTC Consulting - Saudi Arabia is seeking an Executive Principal, for August 2023 (or earlier by mutual agreement). The school is a well-established and extremely successful international school, which follows the Cambridge British Curriculum from Years 1 – 13. The school's performance at IGCSE / AS and A level are incredibly good, with many students graduating to pursue undergraduate courses in the fields of medicine, engineering, law, pharmacy, and computer science.
View the latest teaching job postings by Teach Away.