Classroom Audience
Early Childhood
Middle School
High School
Adults
Business
View Other Details

Program Details

Classroom Audience

Early Childhood

Middle School

High School

Adults

Business

Pricing

Salary / Benefits

- Salary: 15,000-30,000 THB monthly (approx. $550-$1,200 USD)

- Airfare: Round trip airfare may be reimbursed upon completion of the contract

- Accommodation: Assistance provided in arranging

- Health insurance: Provided
8 travelers are looking at this program
Gain valuable teaching and cultural experience in beautiful Thailand.
For those who are interested in teaching English in Thailand, Teach Away offers a variety of teaching jobs ranging from ESL instructors in private language institutes to English teachers at private international schools. These positions are ideal for teachers looking to advance their professional careers or social, active individuals looking to travel and teach abroad in a dream location.
Program Highlights
Travel and experience the wide range of geography that Thailand has to offer.
Enjoy Thailand's beautiful landscapes such as famous beaches and the beautiful peaks of the Thai highlands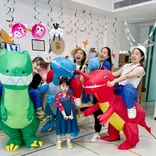 Our eight BASIS International School campuses in China and Thailand continue the BASIS Curriculum Schools vision of delivering the gold standard of education by combining the BASIS Curriculum with highly qualified teachers who are sought after, and hired for, their deep subject matter knowledge.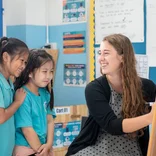 Global English School (GES) was established in 1997 to provide quality, affordable, English and Thai education in a Christian environment. The success of GES lies in that it is one of Thailand's only true bilingual schools.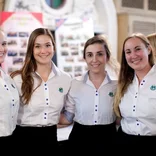 MediaKids Academy is Thailand's top English teaching placement provider. Since its founding in 2001, MediaKids has grown to a team of 300 teachers per semester, representing over 70 primary and secondary schools across Thailand.
View the latest teaching job postings by Teach Away.