View Other Details

Program Details

Timeframe

Short Term

Spring Break

Summer

Winter

Year Round

Housing

Guesthouse

Host Family

Hostel

Travel Type

Budget

Solo

Women

Pricing

What's Included

Accommodation

Some Activities

Airport Transfers

Some Meals

Transportation
6 travelers are looking at this program
Learn a new language, get hands-on experience protecting endangered marine life, and take part in restoration initiatives....all while exploring the Galapagos or learning to surf in Ecuador's most beautiful coastal locations!
As an NGO Taxi volunteer, you will experience unparalleled insight into Ecuadorian culture through a life-changing volunteering experience, while partaking in exciting adventure tours and polishing your Spanish skills. Our programs are an amazing way to connect with nature while protecting some of the rarest species of flora and fauna on Earth.
Our oceans and marine wildlife need us now more than ever - join us!
Program Highlights
Many of our programs include intensive Spanish courses– a great way to boost your language skills.
Most of our programs last a minimum of 4 weeks, giving you time to truly integrate into the community and develop your skills.
We run programs year-round, starting on the 1st and 3rd Sunday of each month.
Several of our ocean programs include FREE excursions and dive certification or surf courses!
24/7 in-country support
We at NGO Taxi seek to provide long-term, sustainable solutions to serious problems affecting our oceans today. Our projects focus on rehabilitating marine wildlife and habitats that have been affected by pollution, educating local residents about the effects of marine plastic pollution and how they can be a force of prevention, and providing isolated communities with access to necessities such as clean water, education, and therapy.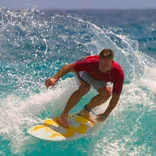 Help us protect the coast of South America from the devastation of plastic pollution! On this program, you will rescue and rehabilitate injured marine wildlife, help support local artists, oversee local educational initiatives to stop plastic pollution, and learn to surf in one of South America's best surf spots!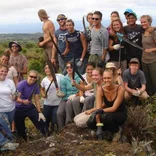 Experience some of the most amazing and diverse wildlife in the world! At Camp Darwin, you will work to protect farmers from invasive species and restore native flora, while helping isolated communities. Along with plant conservation and farming, you will provide local disabled children with horseback therapy and entertain and educate local children who come to the camp.