View Other Details

Pricing

Price Details

1-2 weeks

Includes airport transfers, accommodation with wifi, transport to the sanctuary and back, weekend trips, full support from our local representative, a welcome meal, a book about the sanctuary and a donation to the sanctuary.

What's Included

Accommodation

Airport Transfers

Meals

Transportation

Wifi

What's Not Included

Airfare

Travel Insurance

Visa
52 travelers are looking at this program
Volunteer in Eastern Europe's largest bear sanctuary where you will be assisting the staff to rehabilitate and provide a comfortable environment for rescued bears. These bears have been victims of abuse, many experiencing life in tiny enclosures or being forced to perform for tourists.
Having never been exposed to living within the realms of normal bear behaviour, climbing trees, foraging for food and hibernating through winter is completely alien to these bears.
You will aid in changing all this by helping to run the day to day chores of the sanctuary. With each bear eating up to 10kg of food a day, this is a major operation! You will prepare their food daily and help monitor rehabilitation progress, help with conservation, and assist with educational sanctuary tours.
The sanctuary is located in the foothills of the Carpathian Mountains, just outside the medieval city of Brasov. This is a moving and worthwhile project and a chance to really contribute to animal welfare.
Program Highlights
See over 90 bears living a life as close to the wild as possible after their tragic pasts.
Watch the bears climb trees, amuse themselves in the lakes, chase each other and play fight together.
Explore stunning Transylvania in your free time, from Dracula's Castle to the Carpathian Mountains.
Live in medieval Brasov with other volunteers.
Make a genuine contribution to animal welfare and conservation.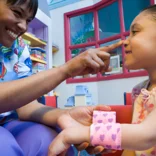 This project offers the chance to be become part of a mobile medical unit or work in a children's hospital in the medieval city of Brasov. On the medical unit, you will be offering support and medical care to over 100 patients who have mobility issues, are elderly, or that have been discharged from hospital and need ongoing care. Tasks will include taking blood pressure, dressing wounds, basic physiotherapy and administering medication.