Romania Volunteer Programs | Most Affordable & Trusted
View Other Details

Program Details

Timeframe

Short Term

Spring Break

Summer

Winter

Year Round

Travel Type

Budget

Family

Older Travelers

Solo

Women

Pricing

Price Details

Fully hosted experience from only $504 for 1 week - this includes accommodation, meals, airport pick-up, orientation and 24/7 in-country support.

What's Included

Accommodation

Some Activities

Airport Transfers

Meals

What's Not Included

Airfare

Travel Insurance

Visa
48 travelers are looking at this program
Trusted by 125,000+ volunteers, IVHQ offers the world's #1 rated volunteer programs in Romania and 50+ destinations worldwide.
For the past 5 years, we've won the "Top Volunteer Abroad Provider Award" from GoOverseas, so you can trust that you're in the safest hands with IVHQ in Romania.
Our affordable projects start from $39/day for your accommodation, meals, airport pick-up, project placement and local support. Projects run year-round, with durations from 1-24 weeks. Choose from 7 projects, ranging from Teaching, Summer Camp, Animal Care, Sustainable Agriculture, Special Needs Support and NGO Support in the picturesque, quaint town of Miercurea Ciuc. Plus, you'll stay with other like-minded, impact-focused travelers from around the world (private room options available).
With IVHQ's superior pre-departure support services, you'll gain exclusive access to your own Volunteer Travel Specialist, comprehensive preparation tools and volunteer training before you leave home.
Program Highlights
Cheapest volunteer programs from $39/day for your accommodation, meals, airport pick-up, project placement & local support.
Volunteer for 1-24 weeks, year round start dates most Mondays.
15+ years experience & only B Corp certified volunteer travel organization.
Get free changes up to 14 days before you start with our flexible booking policy.
Affordable way to earn college credit - gain 5 credits for only US$500!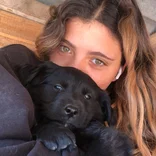 These adorable doggos and puppers need your help! On this project you can support this animal shelter with hundreds of dogs by giving them attention, loving care and positive social experiences to get them ready for their forever homes.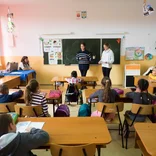 Brush up on your English and help with language lessons at local schools in Romania! This is a great opportunity for you to gain teaching experience while supporting teachers to create engaging lesson plans, or leading classes on their own. As fluent English-speaking teachers are rare, you will encourage students to keep learning the language.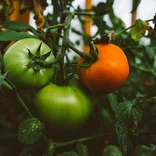 If you have two green thumbs and a passion for sustainability, this is a great choice for you! On this project, you will assist at a community garden and greenhouse that provides fruit and vegetables for people in need. Volunteers gain agricultural experience, learn about traditional Romanian gardening practices and be able to explore and implement sustainable practices and ideas that could improve the garden's productivity and impact.