Financial Support
General grants/scholarships, Payment plans
View Other Details

Program Details

Timeframe

Short Term

Spring Break

Summer

Winter

Year Round

Groups

Small Group (1-15)

Medium Group (16-30)

Travel Type

Budget

Solo

Women

Pricing

Price Details

Additional weeks are possible at the cost of $300 per week (up to 12 weeks in total, depending on the time of year). Full accommodation and three meals a day provided, orientation and induction course, airport transfers in Port Elizabeth and all transport to and from project sites.

What's Included

Accommodation

Activities

Airport Transfers

Meals

Transportation

Wifi

What's Not Included

Airfare

Travel Insurance

Visa
3 travelers are looking at this program
A fantastic project giving you the opportunity to gain valuable and rewarding experience. Improve the lives of young people by helping out in township schools and nurseries around the beautiful town of Port Elizabeth. Sports coaching opportunities also available!
Classroom assistants are required to help South African teachers educate children who come from some of the poorest families in the area. You will be helping with lessons and giving the children the 1-1 attention that they need. In the nurseries you also support full time staff- expect to play a lot of games and get involved with some great extra curricular activities. You'll also have the opportunity to coach sport if you wish.
You will be sharing accommodation with other teaching volunteers as well as sports coaching volunteers in a lovely suburb of Port Elizabeth. There are great facilities including a gym, games room, swimming pool and WiFi. You are only 10 minutes drive from the ocean.
Oyster Worldwide is passionate about the importance of responsible travel. We want our projects to fit in with the local way of life, without having a negative impact on the environment, culture or economy. This means that we will only send participants to places where there is a real need and where we have been asked to work. Once there, they should fit in with the community, respecting their way of life and supporting, rather than taking, local jobs.
Find out more here: https://www.oysterworldwide.com/about-us/our-policies/responsible-travel-policy/
Program Highlights
Helping children who have been dealt a poor hand in life to shine.
Living and working in the seaside town of Port Elizabeth, providing easy access to the stunning Garden Route.
Making a genuine contribution to the lives of children, providing much needed help in schools and nurseries.
Get to know other volunteers from all around the world.
Explore parts of South Africa on the included trips.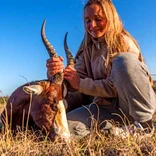 This amazing pre-veterinary internship is located in the Eastern Cape of South Africa. This is an opportunity for aspiring veterinary students to get a real hands-on practical experience.The programme is divided into three main sections. The first experience is with African wildlife where you will be working on games reserves. The second section is working with agricultural livestock and the third is working in rural villages to help assist in domestic veterinary clinics.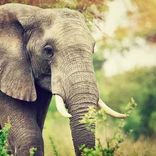 Situated along the gorgeous Garden Route, this 110 hectare park is home to 14 elephants who have been rescued from various predicaments including circuses and culling projects. Wild elephants in this area have been threatened by ivory hunters and displaced by communities building new villages in their homeland. Conservationists and researchers are working tirelessly to reintroduce these elephants to this area which was previously occupied by many wild elephants.
Coach your favourite sports to underprivileged children in schools around Port Elizabeth. Help these children to get a structured sporting education and see their joy as they pick up new skills.