View Other Details

Pricing

Price Details

Program Includes:

• API advisor to assist you with all pre-departure needs, including visa assistance, and liaise with partner

throughout program

• Airport pick-up / arrival assistance

• Housing (You will live in shared volunteer housing or with a host family, depending on your placement.)

• Meals (breakfast and dinner daily after orientation ends)

• Medical, Life, and Travel Insurance

• On-site welcome weekend (3 days) and orientation

• On-site support from partner and host agency
0 travelers are looking at this program
Volunteering abroad offers a unique opportunity for personal growth while making significant contributions to the local community. Open your heart, lend a hand, and seize the day as you embark on a purpose-filled adventure!
API has developed strong relationships with conservation groups, animal rescue centers, orphanages, schools, hospitals, and non-profit organizations abroad. We will work with your skills and preferences to best match your passions with the availability, needs, and objectives of the local host community.
API will provide you with the support and security you need to successfully plan your volunteer abroad adventure!
Cultural Embrace by API is now known simply as API. API (Academic Programs International) has been the parent company of Cultural Embrace since 2012, and API has sent thousands of students abroad since 1997. Our name has changed, but our mission will remain the same. We still aim to transform lives by providing enriching experiential programs abroad that foster increased self-knowledge, cultural sensitivity and understanding of the global nature of our contemporary world.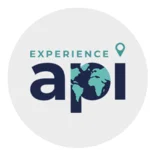 API Scholarships and Financial Aid Information
API awards approximately $500,000 in study abroad scholarships annually ranging from $250 -$1,000 per student.