Volunteer Abroad in Spain with United Planet for 1-52 Weeks
View Other Details

Pricing

What's Included

Accommodation

Airport Transfers

Meals

Travel Insurance
12 travelers are looking at this program
United Planet's Quest Volunteer Abroad program offers you or your group a life-changing opportunity to interact with local communities through customized work experiences, cultural activities, and homestays. United Planet Quests are offered in more than 25 countries from 1-12 weeks, 6 months to 1 year.
Volunteers in Spain are hosted by AFAIJ, ICYE's partner organization. AFAIJ is a Spanish non-profit organization that aims to promote the development of young people through non-formal education.
Volunteer opportunities include working with children from difficult backgrounds, assisting individuals with disabilities or chronic illnesses, and volunteering in local environmental programs.
Program Highlights
Children and Education, Conservation and Environmental Sustainability Volunteer Projects
See a Bull Fight!
Witness the Wonders of La Sagrada Familia
Practice Your Spanish with Conversations with Locals!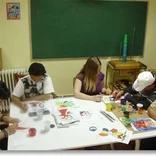 Volunteers can work at a center for children who come from difficult backgrounds and need a familiar and supportive environment. Volunteer tasks include helping manage daily activities for the children, developing advocacy and life improvement plans, and helping mobilize the center's resources. Volunteers can also work at center for children and individuals with physical and mental disabilities as well as chronic illnesses such as AIDS and addiction.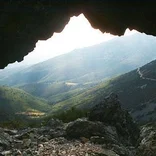 Volunteer tasks may include supporting staff during educational workshops, assisting maintenance staff with tending to animals and cleaning and monitoring breeding areas, and collaborating on various conservation projects as identified by the staff.
At the conservation park, volunteer tasks may include the cleaning and maintenance of the garden and forest fire risk areas, assisting in the maintenance of fire prevention and natural park tourist routes.
United Planet Service Scholarships
Several scholarships are available for those looking to volunteer for a short or long-term period abroad with the non-profit organization United Planet, who work with communities in over 35 countries around the world.