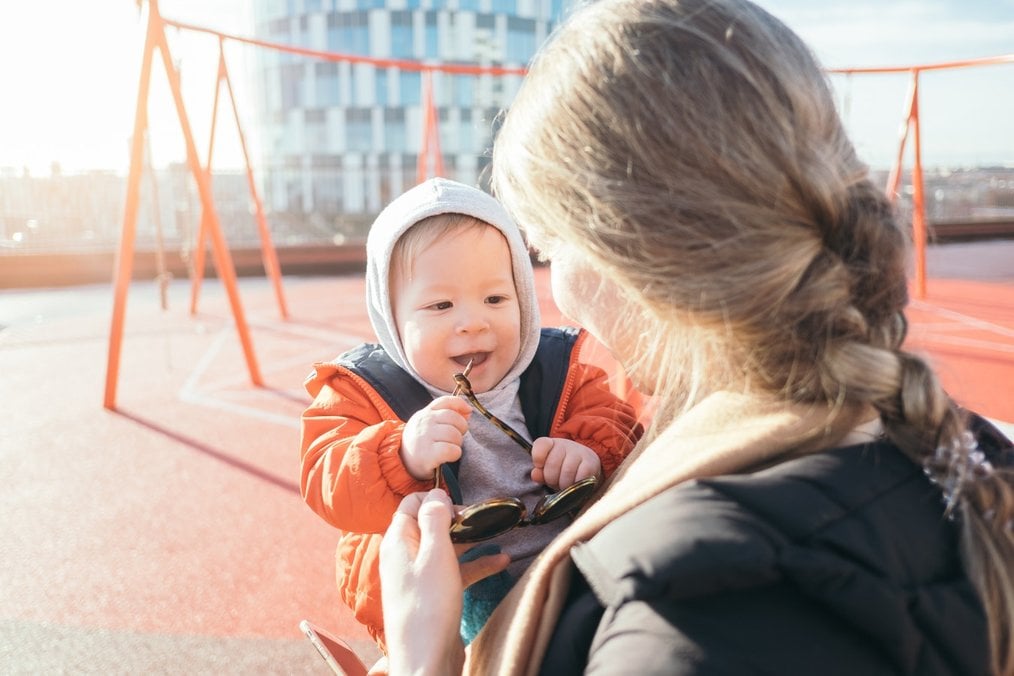 When I moved to Ibiza, Spain to teach English through the Spanish government's North American Language and Cultural Assistant Program, I wanted to find an affordable way to both immerse myself in local culture and find affordable housing. Through another language assistant in my program, I was introduced to a family -- a single mother, her daughter, and a grandmother -- who wanted an au pair.
Being an au pair isn't always glamorous, not even on an island like Ibiza. Most of the time, families like the one I worked for want their children to have the luxury of a native English speaker and to help with tutoring.
Since au pairing can take many forms and include many duties, there's no one-size-fits-all description, no "average" day -- even for the same person day after day! Especially because I lived on Ibiza, famed for its mega parities during the summer season, my life and au pairing lifestyle was influenced by this unique setting. Each day brought new surprises and differences, but here's a general outline of what a typical day looked like:
An Average Day in My Life as an Au Pair
Though not every day took this exact routine, this is a general outline of what my day as an au pair looked like. As I said, each au pair placement may look dramatically different than my day -- depending on the ages of the children you're working with, the country you're working in, and the family's needs from you as an au pair.
7:30am -- Wake up!
I slept in a small house separate from the family's main house. Each morning, I woke up, got ready and headed to the main house, where I'd grab a yogurt or bread with olive oil for breakfast to take with me and eat in the car.
The single mother and her daughter were just waking up, and I'd hear the news sounding from the master bedroom. Since I wasn't earning an income and just exchanging tutoring for room and board, I wasn't tasked with getting her ready every morning. Then, I'd run the car the family provided for and drive around 15 minutes to the school.
8:00am-2:00pm -- Work
Since I didn't live on an au pair salary, I taught English conversation at a local public high school. It was great to combine this work with tutoring the girl, as it gave an interesting perspective on another side of life on the island.
2:00pm-5:00pm -- Lunch & Free Time
After teaching English conversation, I went home to eat lunch with my host mom. The girl was still in school until 5:00pm, so this time was for the mother and me to eat and chat and to have some free time. Sometimes I'd do some exercises, go swimming or take care of personal chores in this time.
My host mother was an excellent cook with a strong passion for Ibiza history and culture, which included a great dedication to preserving culture through food. Each day we ate an elaborate meal, and because lunch is the biggest meal of the day in Spain, I knew I'd always have something delicious. I developed a more varied palate living with my family and even grew to like unfamiliar tastes such as octopus, mussels, rabbit, and intestines. Though, I've never quite got used to the pig snout or hoof!
5:00pm -- Pickup from School
After resting for a bit, only my host mom or both of us would pick up the daughter up from her school. There, I'd chat with parents or other au pairs in the yard while we waited for each class to leave their room in single file. If my host mom and I went together, usually we'd run errands or take the daughter to medical or dental appointments.
6:00pm-9:00pm -- Tutoring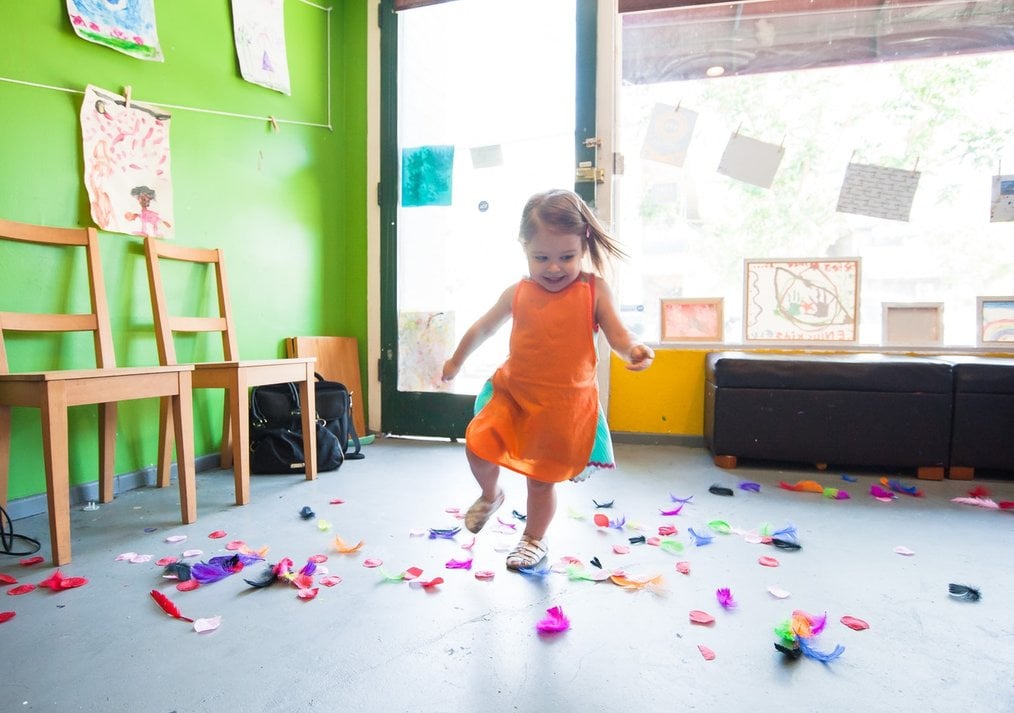 Once we arrived home and settled in from the day, the girl would eat a snack, usually rice crackers or even cold hot dogs (I know!). After that, my tutoring work would begin.
Most of these three hours was spent arguing over how much time should be split between playing games like "movie star" and "rock star" or computer games, and actually focusing on finishing her homework and amplifying her vocabulary in English. When I was able to coerce her into studying, as she was 8 years old, we focused a lot on spelling words like "delicious," "their/they're/there," and "teacher," and doing simple division and multiplication. A few days a week I'd take her to sports practice.
But because we lived in Ibiza, many nights were "out of the ordinary." Weather depending, we'd might take walks through the country roads over fields of wildflowers and crumbling stone walls and past traditional-style homes, called casas payesas. My favorite moments included doing spelling practice on Ses Salinas beach (though I'll admit she wasn't at her peak focus there!).
Sometimes the girl would be invited to a birthday party, and as customary at her private school, all the parents and their au pairs were also expected to attend. I relished these nights -- there were usually delectable snacks from all over the world and even alcohol provided. I really enjoyed meeting the parents and learning about their diverse backgrounds -- some of them were even low-key famous.
9:00pm -- Dinner
Once it was dark, that meant dinner time. With lunch the heaviest meal of the day, our dinners were lighter but not lacking in flavor.
Some of my favorite meals were simple potatoes and broccoli drizzled with homemade Spanish olive oil, mussels in a thick lemon and garlic sauce, and radish soup or homemade broth with couscous and a boiled egg. For dessert, we'd savor fruit or yogurt, though most of the time I was too tired to want it.
10:00pm -- Personal Time
I'd help the family with dishes and cleaning up after the meal. Then, I'd say goodnight to the girl and return to my small house to journal, blog or watch some Spanish T.V. and drift off by 11:00pm.
What I Learned as an Au Pair in Spain
When I tell people I lived in Ibiza, they usually assume I did a lot of partying. Instead, I worked by day in a local high school and by night as an au pair in Spain. Instead of house music, I overheard a local family float in and out of three languages -- Spanish, English, and Catalan.
Though I worked a lot and didn't have much free time to pursue side projects, I gained a deep connection to Ibiza in a way that most people never have the opportunity to. Living with a family meant getting personal histories and fun facts about every place on the island and access to spots only locals with deep roots knew about.
Being an au pair requires some sacrifice, especially on an island like Ibiza. I couldn't always go out when other teachers or new friends were, and my life was much calmer and family-friendly than others I knew. But overall, the perspective and sense of belonging I gained was much more meaningful.