Jobs Abroad
The 5 Best Countries to Work Abroad
Working abroad can be a profound experience to grow both personally and in your career. Find the perfect destination for you to work abroad based on five popular categories, and learn the legal requirements to get employed in each country.
Living and working abroad is an amazing way to learn about the world, yourself, and what it means to be a global citizen. As the world becomes more and more interconnected, people seek work outside of their home country, but deciding where to go abroad can be difficult.
To help you find your dream job abroad, we've compiled a list of the best countries to work abroad based on popular categories. We considered several things in creating this list, including the cost of living, the ease of getting a work visa and the duration it permits you to be employed, and the job opportunities in the country. Read on to learn why we chose each of these countries and why you should work abroad in them.
Note: All cost of living data provided by Numbeo
Best country for seasonal work: New Zealand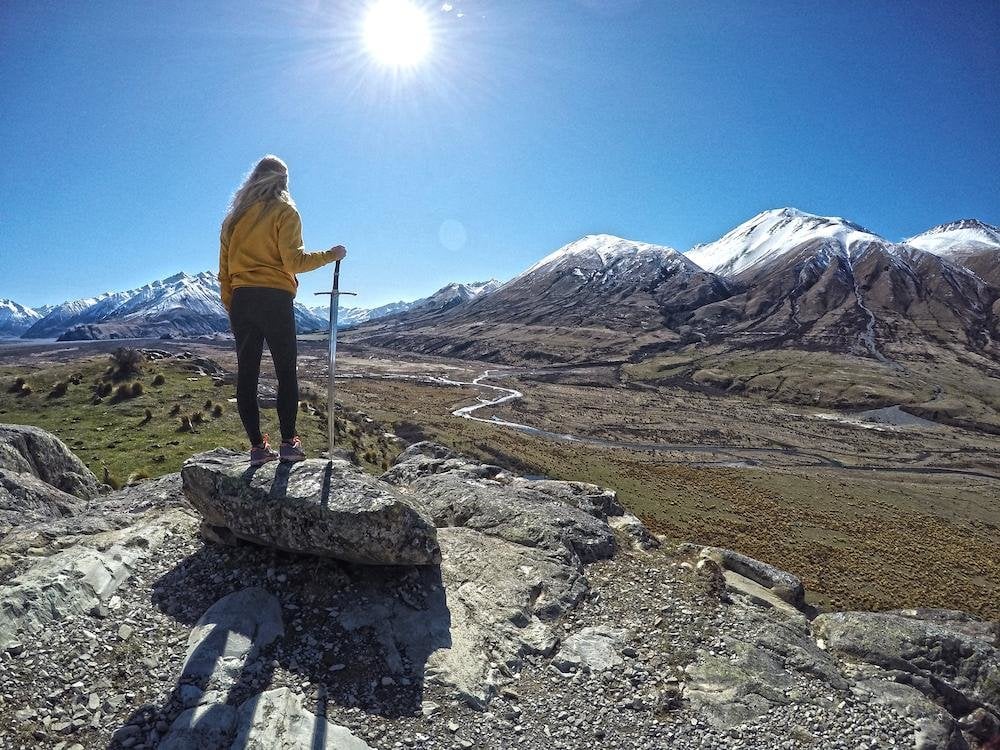 Cost of living: $927/month (USD)
Work visa duration: 12 - 23 months based on residency
If you're a young adult looking to expand your perspective through a grand adventure and plan to fund it with intermediate work along the way, New Zealand may be the perfect destination for you! From adventure sports companies to tour operators to farmers, there are seemingly endless short-term and seasonal employment opportunities throughout the country.
In addition to the thriving tourism industry, New Zealand has no language barrier for English speakers. Additionally, Kiwis are extremely friendly, and most travelers find it quite easy to adapt to life in New Zealand as a result. The country is also well known for its natural beauty and outdoor lifestyle, making it the perfect spot for adventure-seekers.
Almost 90% of expats report that they are satisfied with their life abroad in New Zealand, making them the happiest globally. The laid-back culture of Kiwis and their work-life balance creates a truly unique atmosphere. It can be challenging to find long-term work contracts in New Zealand as an expat, so many travelers work for a season to fund a season of full-time travel, then repeat.
How to get a work visa in New Zealand
New Zealand offers a working holiday scheme to residents from specific countries throughout the world. The working holiday visa permits work and travel throughout New Zealand for up to 12 month, or 23 months if you are a citizen of the UK or Canada.
Additionally, visas can be acquired for those with special skills, ranging from engineering fields to telecommunications. These are typically need-based skilled positions and have much stricter requirements than the working holiday scheme.
To learn more about acquiring a visa to work in New Zealand, visit the New Zealand Immigration web portal.
Find work in New Zealand
Start your job search well before the season you plan to be employed during. If you want to work during the ski season, check out NZSki. Agriculture work is often listed on Seasonal Jobs New Zealand. Additionally, check out the Go Overseas Job Board to filter by job type to find recent job postings.
Best country to teach English (TEFL): South Korea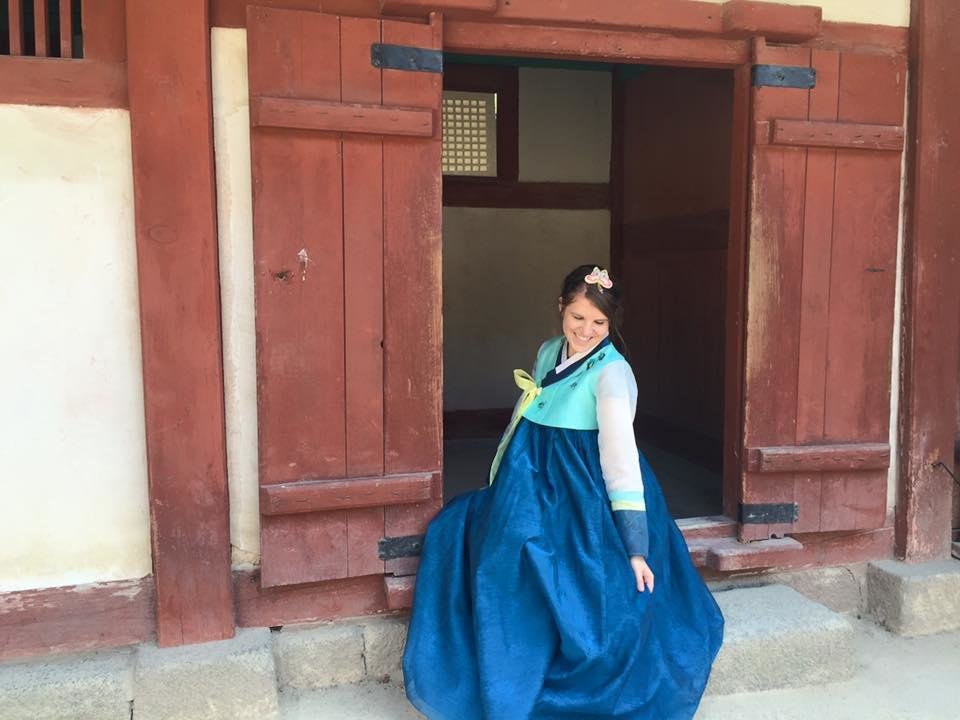 Cost of living: $962/month (USD)
Work visa duration: 12 months
South Korea has gained recognition as a destination for work abroad recently, and justly so. The combination of globally acclaimed pop culture, world-class cuisine, a thriving economy, and high wages make Korea one of the best countries to work overseas.
While all types of jobs are available to international workers, especially those fluent in English, South Korea stands out as one of the best destinations to teach English as a foreign language (TEFL). Whether employed by the Korean Ministry of Education (EPIK) program or a private institution, English teachers will be paid a highly competitive wage and find students eager to learn. Additionally, work benefits and the low cost of living in Korea provide teachers with a high standard of living and the opportunity to build savings.
That said, Korea can be a difficult place to live if you are not prepared for some cultural adjustments, especially when it comes to working culture. Rank and hierarchy mean everything, but most companies tend to understand the cultural differences and treat expats accordingly. However, be prepared to work longer hours than you are used to -- as Korea has the longest working hours of any developed nation!
Despite the long work week, Korea has a lot to offer. From the bustling metropolis of Seoul to the stunning natural beauty of Korea's interior, there is something for everyone to enjoy. Seoul, Busan, and Daegu have sizable expat communities, rich nightlives, and, most importantly -- delicious food. Living and working in Korea is sure to be an experience of a lifetime for any international worker.
How to get a work visa in South Korea
Obtaining a working visa in Korea is relatively easy. The fastest and easiest way to get a working visa in Korea is to become an English teacher under Korea's "E-2" visa.
If teaching is not your cup of tea, South Korea has agreements with some Western countries that allow workers to enter on a "working holiday" visa for up to a year. A "looking for work" visa allows travelers to live in Korea for up to six months while seeking a job.
To learn more about acquiring a visa to work in South Korea, visit VisaHQ.
Find work in South Korea
The Korean Ministry of Education and National Institute for International Education operate English Program in Korea (EPIK), with the goal of developing the English skills of Korean students. Apply directly through the EPIK web portal. Private teaching jobs are also available. Check out the Go Overseas Job Board for the latest listings.
Best country for digital nomads: Cambodia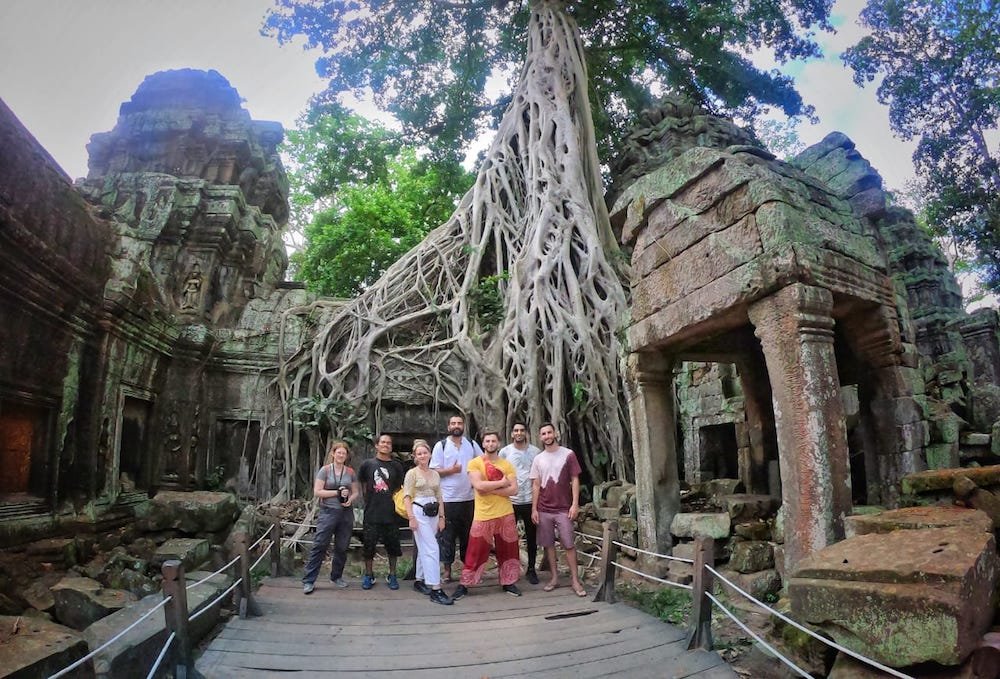 Cost of living: $581/month (USD)
Work visa duration: 12 months with indefinate renewals
The growing trend of digital nomads spreading across the globe has inspired some countries to attract these workers with friendly visa schemes and other benefits. Cambodia is home to a significant expat community and has recently caught the attention of remote workers looking for a low cost of living, beautiful culture, tropical weather, and world-class cuisine.
From the vibrant capital of Phnom Penh to the laid-back city of Siem Reap, international workers can rent a room for just $300 a month and will find coworking space nearby for as little as $5/day. With unreliable power and internet in many homes and apartments, finding a convenient place to work is recommended to keep you and your clients happy. If a coworking space isn't for you, hop into one of the hundreds of Wi-Fi cafes along the streets of Cambodia.
The quality of life and unintimidating business visa scheme has made Cambodia a digital nomad hub over the last few years. This means you will find an international community of remote workers to connect with and build your global network.
How to get a work visa in Cambodia
Cambodia is one of the easiest countries to obtain a long-term working visa. A business visa initially costs $30. However, extending the business visa from 30 days to a year will cost you an additional $300. Even better, this long-term business visa can be renewed indefinitely.
To learn more about acquiring a visa to work in Cambodia, visit VisaHQ.
Find work in Cambodia
As a digital nomad, you don't need to be employed locally, although finding reliable location-independent work can take time. Traditional job classified sites like Indeed allow you to filter down to remote-only work. However, it is important that you clarify with the prospective employer that you plan to be overseas. Working Nomads provides available job listings with tags that show where the job can be performed. To improve your chances of finding location-independent work, find local expat career fairs and join industry Facebook groups to grow your professional network.
Best country for work exchange: Australia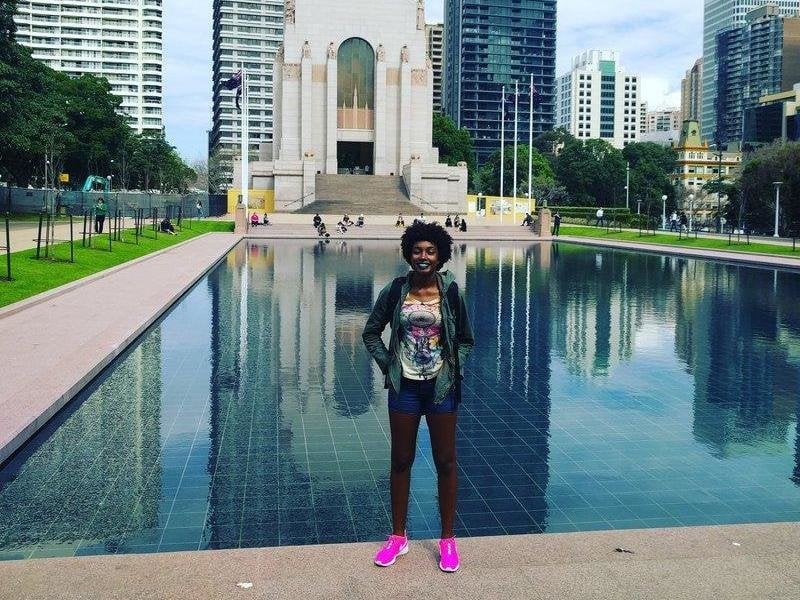 Cost of living: $996/month (USD)
Work visa duration: 12 months
Australia consistently ranks highly as a country with excellent quality of life, standards of living, and overall happiness. Additionally, it holds a top-10 Human Development Index (HDI) ranking, globally. People here enjoy a great work-life balance – and it is not hard to enjoy your time outside the office in such a beautiful country. Even though the cost of living is quite high in Australia, expats can still live comfortably thanks to the relatively high minimum wage.
For travelers looking for a work exchange experience, Australia is an excellent choice. Organizations like World Wide Opportunities on Organic Farms (WWOOF) align volunteers with farms in exchange for food and board. WWOOF has been operating in Australia for over 40 years, providing safe, rewarding work exchange programs to thousands of volunteers. With an easy visa scheme, Australia is one of the most convenient countries to find a work exchange program.
From its wide-open outback, pristine beaches, and cosmopolitan cities, Australia has it all. Sydney and Melbourne are known for their multicultural population, making it extremely easy for an expat to adjust to life in Australia. Additionally, the need for labor in the agriculture industry across Australia and the lack of a language barrier for English speakers make Australia a formidable destination to beat.
How to get a work visa in Australia
The process for obtaining a visa to work in Australia is roughly identical to that of New Zealand. Australia also has a "working holiday" visa scheme that allows foreigners of certain nationalities to enter the country for 12 months. Likewise, there are working visas available for international workers that pass a skills assessment similar to that of New Zealand.
To learn more about acquiring a visa to work in Australia, visit the Department of Home Affairs visa finder.
Find work in Australia
There are established organizations like WWOOF that will connect you directly with a work exchange host who provides meals and lodging in exchange for up to 36 hours of work a week. Workaway is another popular resource for matching travelers with homestays, work exchanges, and volunteer opportunities.
Best country for career-focused travelers: Germany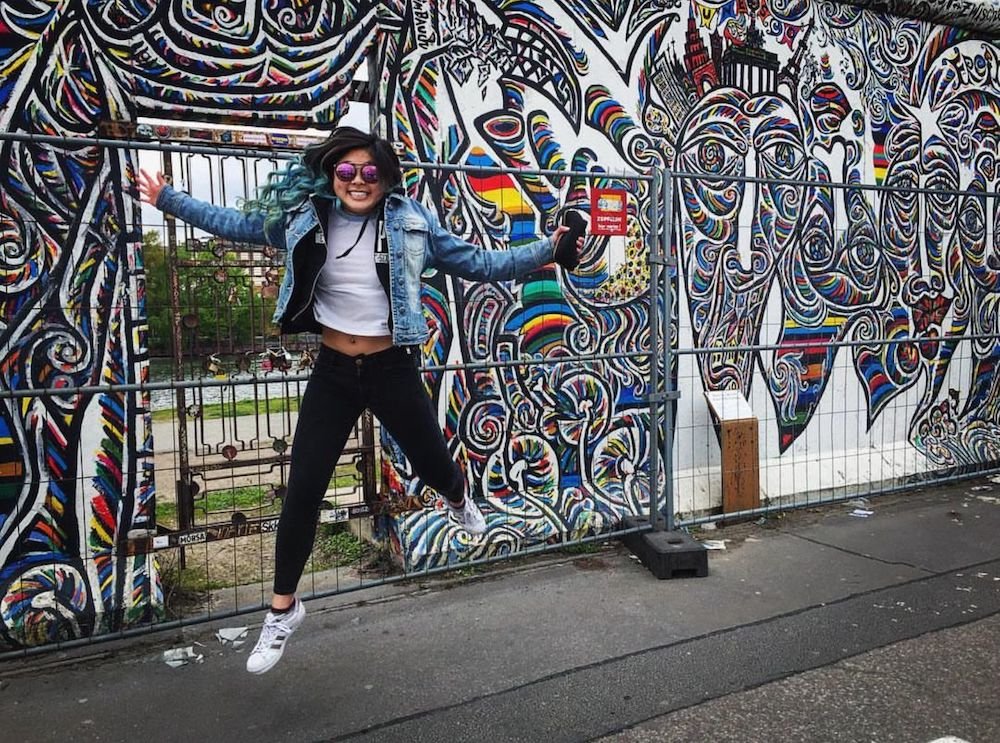 Cost of living: $886/month (USD)
Work visa duration: 12 months
As one of the leading economies globally (per GDP) and among the largest exporters of goods, Germany is filled with incredible opportunities for career-minded people looking to work abroad. Many global corporations have offices in Germany, meaning there are opportunities for English-speaking positions, although the job hunt will be more challenging. Fortunately, on average, Germans have a strong English proficiency, so the language barrier is manageable.
Along with the leading economy, an enriching culture and unbeatable work-life balance make Germany a great place to build a career overseas. People work less (about 27 hours per week) and live better as a result! Excellent healthcare, generous paid leave, and unforgettable experiences await you in Germany.
The cost of living can be higher than what you are used to, but living in Germany can be less expensive than in many other European cities, depending on where you find a job. Every city has something different to offer, making it perfect for any expat. The larger cities remain the most popular among international workers, with Berlin, Munich, and Frankfurt having the largest expat communities. Regardless of where you end up, you'll get a taste of the eclectic charm that is characteristic of this innovative European country.
How to get a work visa in Germany
Applying for a working visa can be challenging, but there are ways to obtain a permit to work and live in Germany.
Nationals of most Western countries can apply for a job seeker (aka looking for work) visa that allows you to line up a job while in the country and then apply for a working visa after securing a work contract.
To learn more about acquiring a visa to work in Germany, visit the Employment in Germany web portal.
Find work in Germany
Finding work within your career field in Germany will be more difficult if you don't speak German. Linkedin allows you to filter available jobs by industry, type of work, and the language in which the job can be performed. Germany has a highly competitive job market, so networking is essential to find work. Linkedin is also an excellent tool for finding current contacts or fellow alum currently employed in Germany. Reaching out to these people for advice is a great first step. Additionally, join expat Facebook groups and attend international job fairs in your local area. If all else fails, consider taking a job-hunting trip to Germany.
Start applying for your dream job abroad
There are many other countries that could have made this ranking, but these are the overall best places to live and work abroad, based on work-life balance, cost of living, and the general happiness of expats in these countries.
No matter where you would like to work abroad it will always be easiest for those with special skills or higher education to obtain permission to live and work in a abroad, but don't let that deter you.
It is such an eye-opening experience to live and work outside of your home country and to experience the life and culture of another place. Be it one of these countries, or another, you can expand your worldview and make lasting memories by working overseas.
separator_solid
---
New jobs abroad