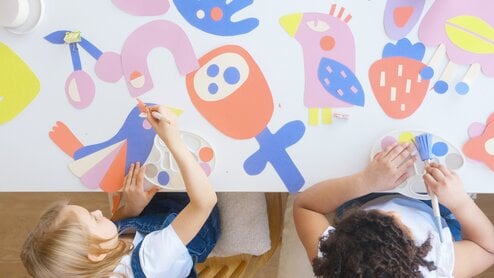 Jobs Abroad
8 Best Entry-Level Jobs for Expats: Work Abroad Without Experience
Planning to work overseas as a first-time expat? Explore these popular entry-level job ideas abroad!
Living and working abroad for the first time can be intimidating. However, the benefits far outweigh the initial fear or uncertainty you'll experience. The opportunities to expand your perspective, grow into a global citizen, and gain unique international work experience are just a few advantages that can come out of working abroad.
We've narrowed down the 8 most popular entry-level international jobs for first-time expats! Keep reading to learn about some of the opportunities available, average salaries, and where to go to find the best jobs abroad for English speakers.
1. ESL teacher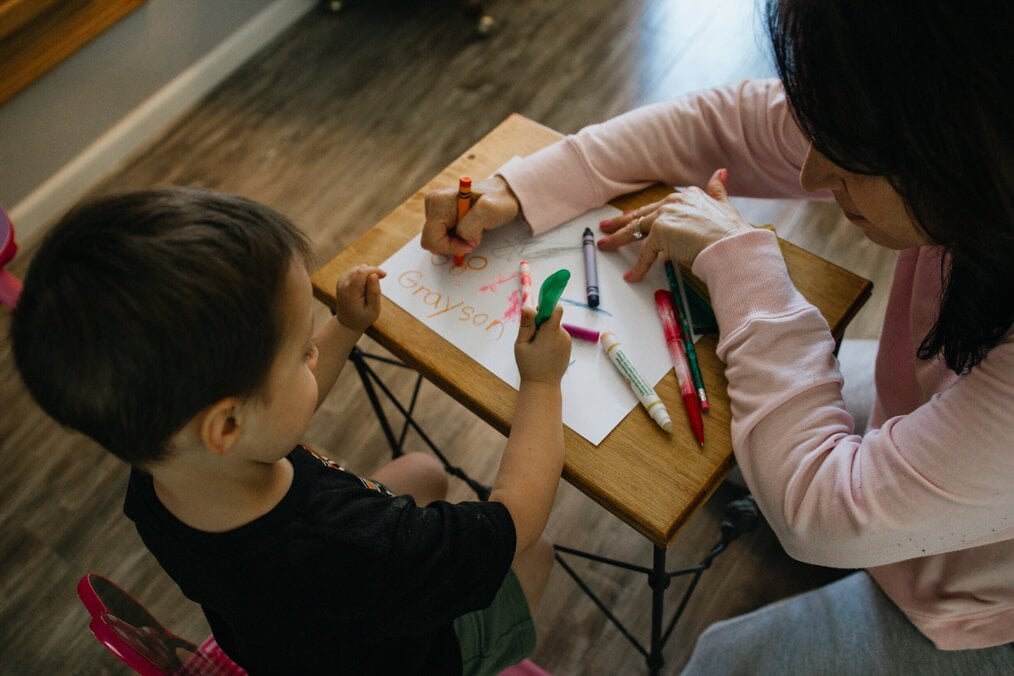 🗺️ Best countries for teaching English: China, South Korea, Japan, Thailand, Spain
💰 Average salary: $1,100-$3,000 a month
💙 Common benefits: housing, health insurance, flight reimbursement
🔨 Skills needed for this role: strong knowledge of the English language and grammar, creativity, time management, communication, patience, sense of humor, empathy
Teaching English abroad is one of the most common first-time jobs for English speakers. As English continues to grow in popularity around the world, countries in nearly every region of the globe have an increasing number of EFL jobs. Whether you're a seasoned educator or just starting your teaching career, you can find a position that is perfect for your experience and qualifications. If you're looking for a short-term teaching or summer gig, there are opportunities for you, too!
Before you begin applying for ESL teaching jobs, research the requirements for the country you aspire to work in. Additionally, whether or not it is required, a TEFL certification will help you be prepared for the job.
Read more:
2. Hostel worker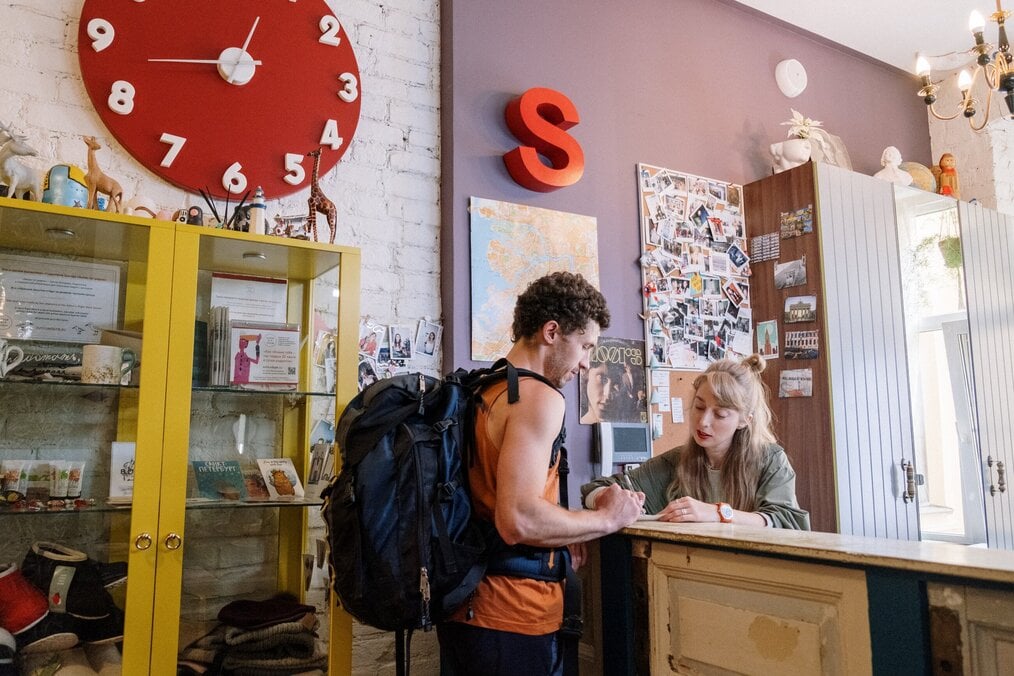 🗺️ Best countries for hostel work: Thailand, Vietnam, Mexico, Ireland
💰 Average salary: usually unpaid in exchange for free housing
💙 Common benefits: free housing, flexible schedule
🔨 Skills needed for this role: customer service, management
Hostels, like having friends with unclaimed couches, are travel life-savers. Typically a more casual version of a hotel that is designed for young people, most hostels will have lounges, a bar, and a communal kitchen or restaurant in addition to their rooms.
During peak tourism months, hostels look for additional staff to work reception, wash dishes in the restaurant or bar, and help with housekeeping. Many of these positions tend to be work exchanges, meaning that you'll receive free housing in exchange for a certain number of working hours. Some part-time unpaid positions may lead to paid full-time gigs over time.
Read more: Live and Work Abroad in These 10 Affordable Countries Under $1,300 a Month
3. Tour guide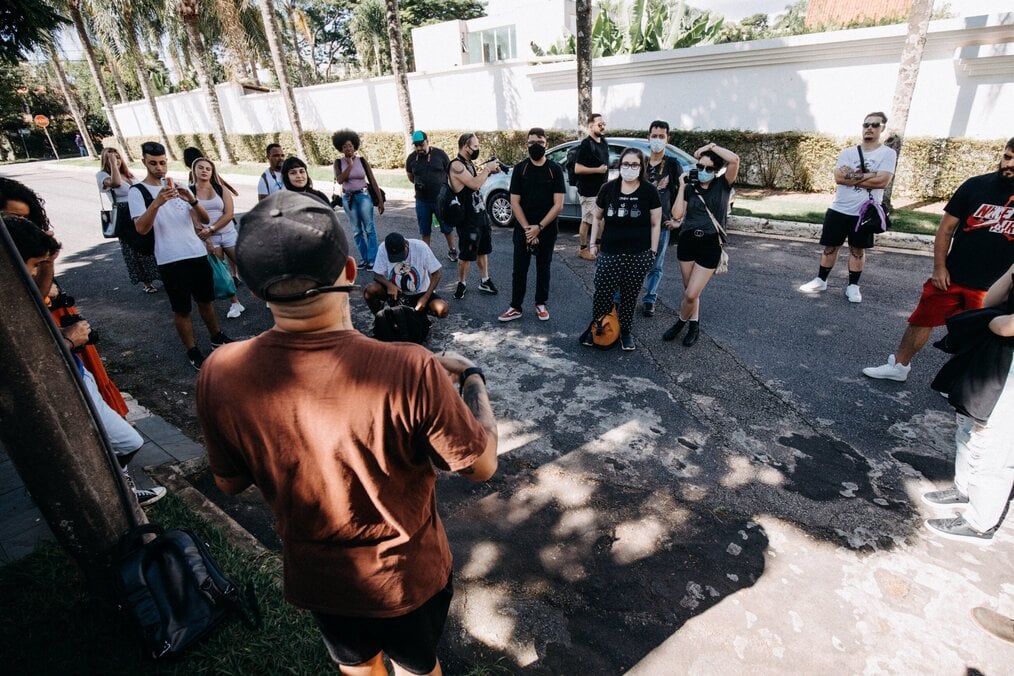 🗺️ Best countries for tour guide work: Italy, Spain, Japan, New Zealand
💰 Average salary: base salary of $8-$15 an hour + tips
💙 Common benefits: possibility of free meals on longer tours
🔨 Skills needed for this role: communication, enthusiasm for and knowledge of history, sense of humor, time management, physical fitness (for walking tours)
If you've ever studied abroad with an independent program provider, you likely had several tour guides while out on excursions. Tour guides are experts on specific regions and attractions – whether a guide to the Louvre, Tiananmen Square, or the Sahara Desert, guides need to communicate the wonder of a place to their assembled audience.
These jobs tend to be on a freelance basis and despite the base pay, mostly run on tips. While the income can be uncertain at times, being a freelancer gives you more flexibility in scheduling and no limit to your earning potential.
4. Au pair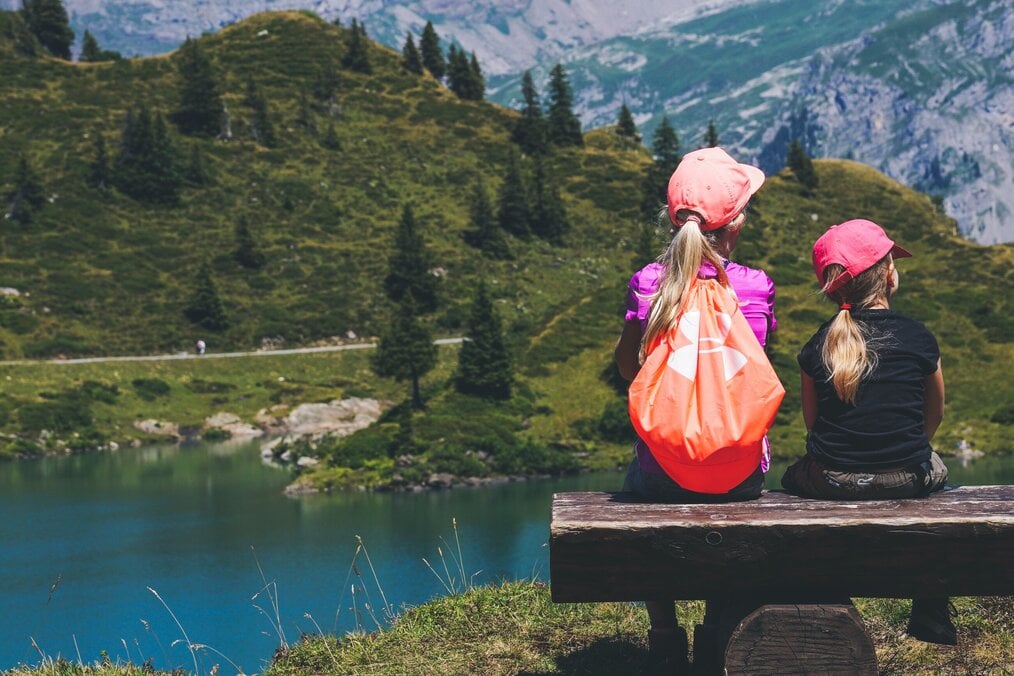 🗺️ Best countries for au pairing: Australia, Denmark, Germany, Sweden, Switzerland
💰 Average salary: $300-$1000 a month
💙 Common benefits: free housing, three meals a day, monthly stipend, health insurance
🔨 Skills needed for this role: physical fitness, creativity, imagination, child/infant CPR and first aid
Au pairs are young adults who live with a host family abroad, taking care of the children in exchange for full room and board and a monthly stipend. If you have a background in education or childcare or just love kids, then becoming an au pair could be your ticket to an exciting life abroad. Most countries have a maximum age limit of 30 for hiring au pairs.
Au pairs are responsible for childcare and other tasks such as light cooking or cleaning. Overall an au pair should feel more like a contributing member of the family, than the hired help. Although the monthly au pair stipend tends to be low when compared with other paid positions, the free housing and meals will allow you to live comfortably and explore the local area on your days off.
Read more:
5. Cruise ship professional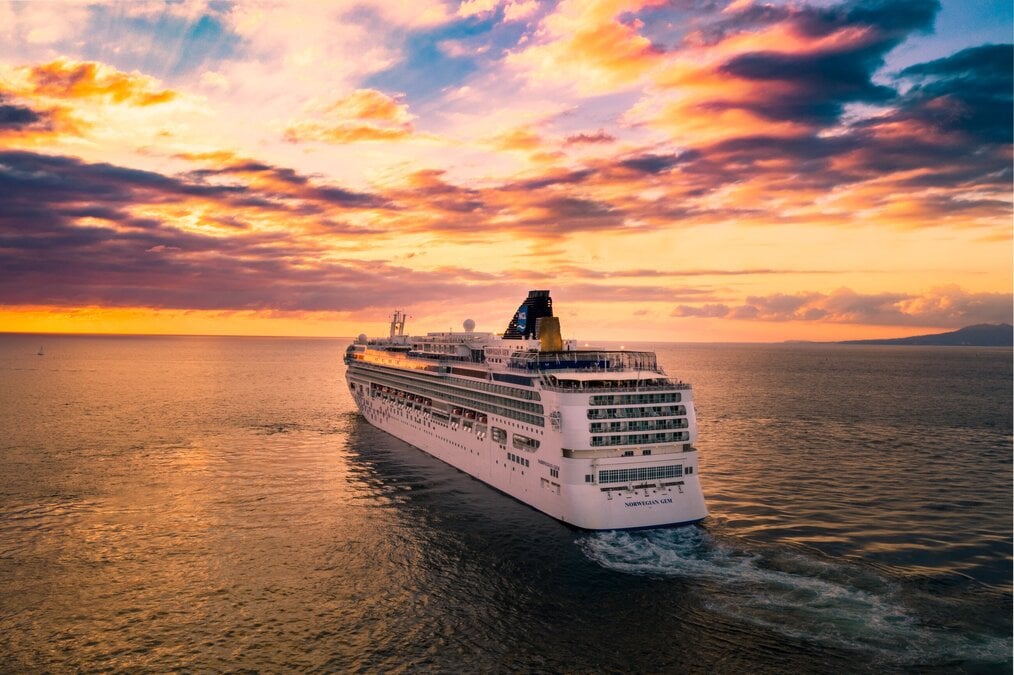 🗺️ Best countries for cruise ship work: US, UK, Norway, Italy
💰 Average salary: varies by position
💙 Common benefits: free room and board, health insurance, paid vacation and sick leave
🔨 Skills needed for this role: customer service, organization, enthusiasm, group management
Cruise ships are enormous glittering cities at sea. Full of restaurants, spas, casinos, retail stores, and more, there's virtually no job you can do on land that doesn't exist on a cruise ship. Personal trainers, massage therapists, doctors, nurses, hospitality workers, lifeguards, waiters, chefs, performers, and plenty of cashiers are all needed on board.
Depending on the type of cruise, specific specialized jobs will also be featured on board. Disney Cruise Lines hires certified youth counselors while some retiree-focused cruise lines have investment portfolio managers aboard.
Read more: 11 Best US Companies to Work for Abroad
6. Hospitality employee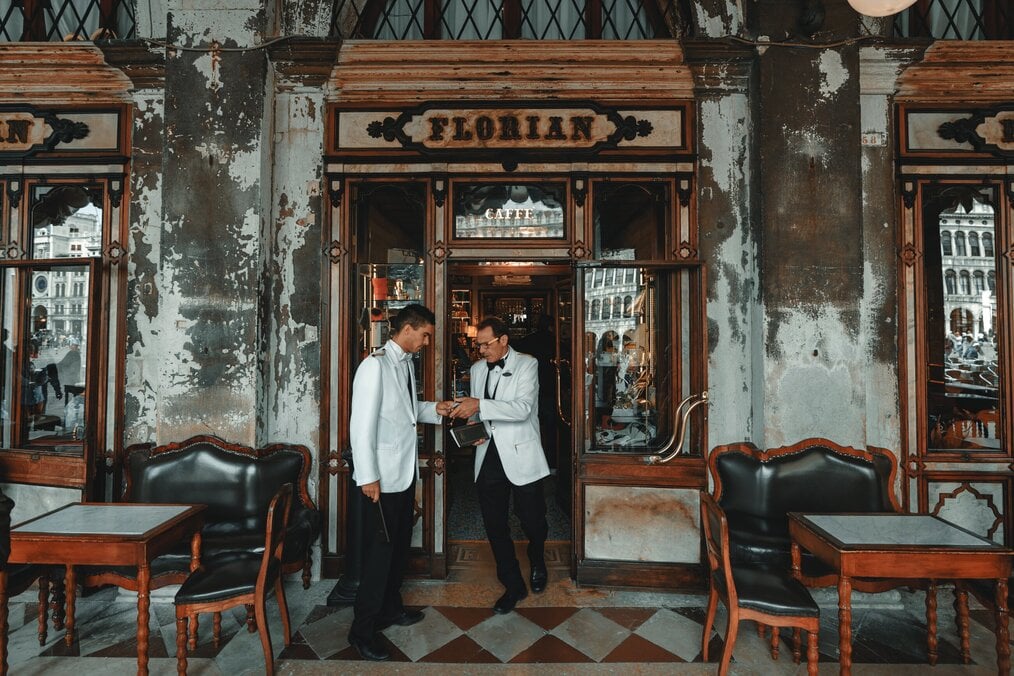 🗺️ Best countries for hospitality work: Australia, Ireland, New Zealand, Canada
💰 Average salary: $10-$20
💙 Common benefits: free or discounted meals, health insurance, paid holidays and sick leave
🔨 Skills needed for this role: customer service, organization, communication
Servers, chefs, hosts, and front desk receptionists are some of the positions available in hospitality abroad. While some countries hire seasonal English-speaking hospitality workers to assist during peak times, destinations like Australia, New Zealand, Ireland, and Canada offer year-round opportunities through their working holiday visas.
Working holiday agreements exist between the US and seven other countries but if you're not from the US, your country probably has this program, too. Most visas are valid for a year but can be renewed and allow holders to apply for any job they're qualified for across the country. Hospitality jobs are a great option because they're plentiful and entry-level positions don't require extensive experience.
7. Sport and fitness instructor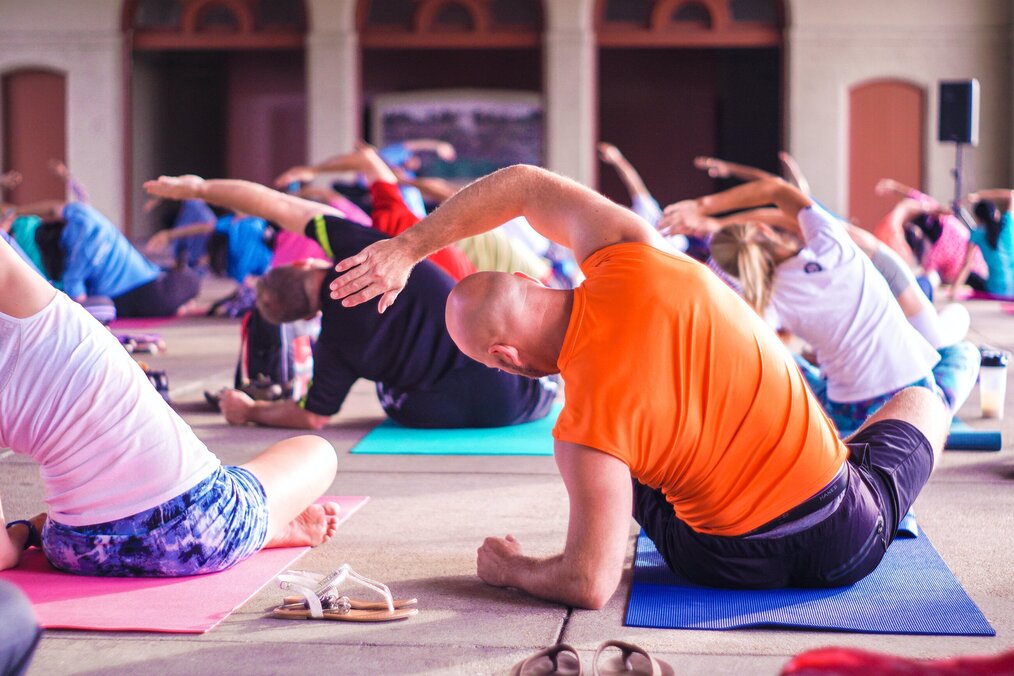 🗺️ Best countries for sport and fitness work: France, Costa Rica, Switzerland, India, Australia
💰 Average salary: $5-$30 an hour
💙 Common benefits: varies by position but can include discounts on gear, paid housing, and/or health/accident insurance coverage
🔨 Skills needed for this role: physical fitness, communication, group management, organization
You love staying active, so why not make it an overseas career? Sport and fitness instructors can be found in a variety of settings abroad: hotels, resorts, camps, and local businesses all hire professionals to lead classes. Whether you are certified to teach surfing, skiing, yoga, or scuba diving, or are a wilderness guide, there are positions in an exciting number of countries.
Schedules for these types of roles can be non-traditional with morning, evening, and weekend hours. Flexibility is key!
8. Bonus: Digital nomad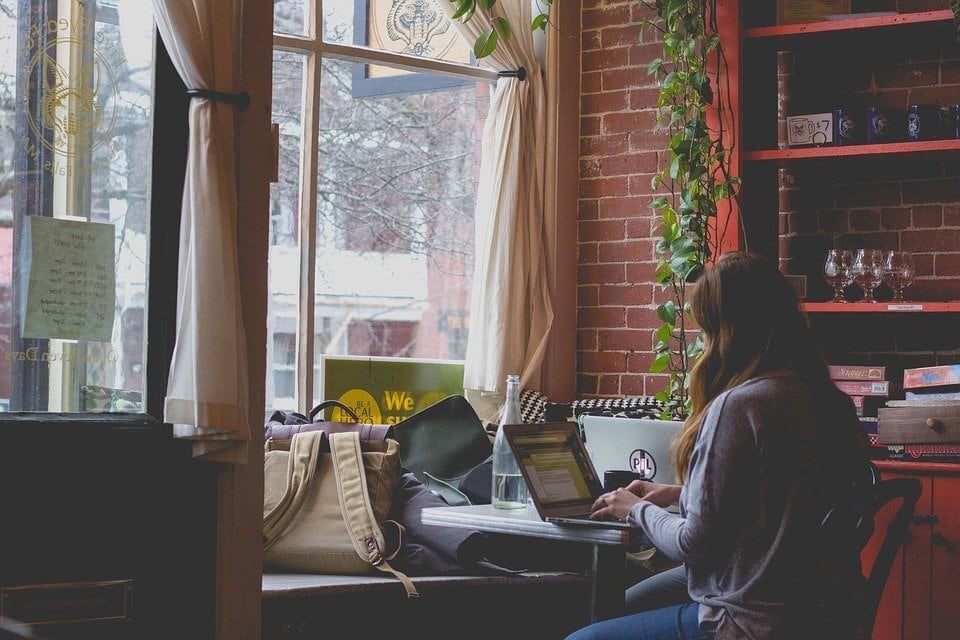 🗺️ Best countries for digital nomads: Croatia, Greece, Costa Rica, Portugal
💰 Average salary: varies by position
💙 Common benefits: tax breaks, flexibility in schedule and location
🔨 Skills needed for this role: varies by field
The rise of digital nomadism means more opportunities worldwide for those with an existing contract or steady freelance income. Digital nomads commonly work in web and graphic design, freelance writing, photography, and programming. Digital nomads can work anywhere they have an internet connection, which more and more means anywhere on Earth.
Since you already have a job, the most important consideration is getting a visa that will allow you to set up shop abroad. An increasing number of countries are approving visas specifically for digital nomads that come with tax benefits and the possibility of eventually establishing permanent residency or even citizenship.
Read more:
Visas for first-time expats
Working abroad as an American means dealing with visas. While it may be tempting to work under the table in a foreign country, doing so can get you into a lot of trouble. With the exception of work exchanges, where benefits such as room and board are provided rather than monetary compensation, any paid work generally means you need a visa.
Some countries have specific visas for digital nomads, seasonal workers, and English teachers, and tend to be easier and more straightforward to obtain. Working holiday visa agreements are also viable options, not just for Americans, but for citizens of many countries around the world. These visas give you permission to apply for any job you're qualified for and usually are valid for a year, giving you time to work and travel.
Where to find jobs abroad
Finding suitable expat jobs abroad takes a bit of work but luckily, you can begin your search on GO. Here are some places to start:
Job boards: the GO job board is a good place to find opportunities listed by employers around the world.
Program providers & recruiters: if you're looking for jobs teaching English or au pairing, there are organizations that match you with employers or families and help you through the visa process.
Instructor training: want to be a sport and fitness instructor but don't have the right credentials? Training programs sometimes offer job placement once you complete the course. Become a PADI-certified diver or an adventure guide abroad!
Work exchange programs: although unpaid, work exchange programs provide room and board in exchange for a certain number of hours of work a day. An example of a common work exchange is WWOOF.
Local expat groups: websites like Facebook are great for connecting expats in specific geographic areas. These groups can help you to learn about job opportunities, network with other expats, and advertise your services.
Don't let the job search discourage you! It can be trickier to find a job abroad than it is to find one locally, but it's important to stay focused on the goal: an exciting life and career abroad!
Read more:
Start your international career today!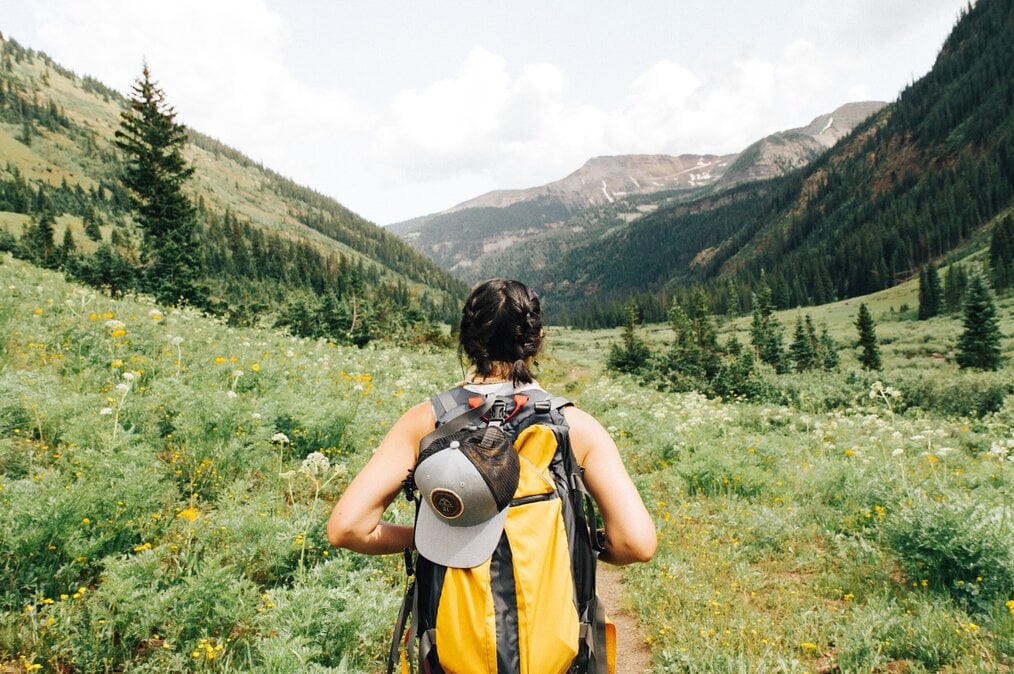 Reconciling your love for travel with your need to make money can be challenging. However, it is possible to have the best of both worlds. The above entry-level jobs abroad are attainable options for Americans (and other English speakers!) to live abroad without going broke. Start applying today and you could be packing your bags tomorrow as a first-time expat!
Recent Job Postings