Gap Year
How to Work and Travel Australia on a Working Holiday Visa
As one of the most diverse, developed, and beautiful countries in the world, Australia is catnip for the young and bold, the newly graduated and the in-transitions out there looking for an adventure.
The perfect launchpad for a year of work and travel in Australia is through the working holiday visa, and an ideal gap year destination for experienced travelers and newbies alike. No matter who you are though, you probably have a few questions on how to prepare for a working holiday in Australia, what to do once you're there, and how to wrap it all up.
Australia is catnip for the young and bold, the newly graduated and the in-transitions out there looking for an adventure.
After spending a year in Australia working and traveling, I feel like it's only fair to share with you what I learned. Make sure you don't leave home without this essential guide to work and travel in Australia on the working holiday visa:
Pre-Departure: Sort out Your Papers, Plan, and Save
If you're heading to Australia, make sure you're going to actually get through immigration. Get your entry requirements sorted out well before you go. In fact, plan to start on this at least 3 months before you head out -- just in case there are any complications. You'll need a few things.
The working holiday visa
Maybe this is an obvious one, but step one to a working holiday in Australia is getting the working holiday visa! It's an electronic visa (which means that you won't need a paper in your passport), but I'd bring a printed copy of the confirmation to the airport just in case.
All in all, it's super easy to apply for. The online form on Tourism Australia's working holiday maker program took me less than an hour to complete.
Finances
Technically, in order to enter Australia on a working holiday visa, you're required to have one of three things:
A bank statement proving access to a minimum $5000 AUD
A credit card with a limit of the same.
A booked flight back out of the country.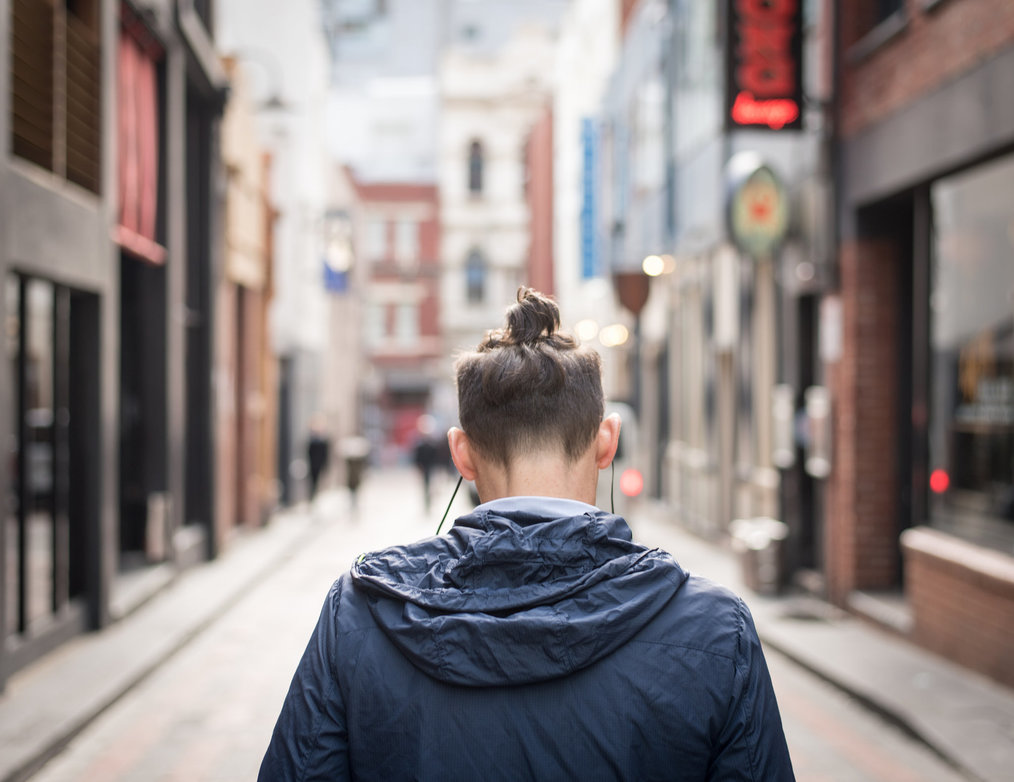 Choose two cities you'd like to work in
Part of the fun of a gap year, especially a working holiday in Australia, is playing it by ear. The world is your oyster: go where you want to go, do what you want to do. However, you should be smart about it.
If you were to, for example, bounce around to different cities, only working when you absolutely had to, then you wouldn't get the real experience of a working holiday. It would be like any vacation you've ever had. Instead, you should plan on settling down in a few places for an extended period of time. Work the 9-5 in Melbourne's beach suburb, St. Kilda during the week, then relax on the sun-dappled Luna Park lawn as the sun goes down. Get a sense for the city in a way you never would otherwise.
Each of the major cities in Australia demand at least a decent stay, and if you can, then settle down to work in at least two of them throughout your year.
Sydney may not be the capitol, but it's certainly the most expansive city in the country. Bondi and Manly are hip areas with loads of young travelers, and you can easily hit places like the Blue Mountains for a more natural experience.
Melbourne is the cultural center of Australia, with tons of live music, shows, food, and a vibe unmatched by any other city. It's also the launchpad for the Great Ocean Road, one of the best road trips worldwide.
Brisbane is small and intimate compared to the other cities, but is modern enough to keep things interesting, and its central location on the coast lets you bounce to every other part of the country easily.
Plan some time to play and travel as well...
Seeing everything you'll want to see in Australia -- from the wilds of Kakadu to the beaches of the East Coast -- will probably take upwards of three months. Call it four months just in case. While you should plan on staying put for long stretches of time and working, also plan on putting a few long stretches of travel time in there as well!
Now, you can break that up any way you want, but I'd recommend leaving at least a month or two at the beginning of your stay to travel. Traveling immediately allows you to explore the country and see what kind of place you enjoy. Also, you'll meet others with working holiday visas, allowing you to form connections and networks for wherever you do wind up. This will make finding jobs and apartments easier when you do settle down.
Working immediately, on the other hand, will give you time to set up a base and a plan, and build lasting friendships that you will carry through the rest of the year, while also having, you know, money coming in.
Ending with a spurt of travel is great because it acts as a last hurrah. After all the time you spend working, you get to throw it out the window and explore the country as if it's what you've been doing the entire time. This is a good option, especially, if you're returning straight home to rejoin the rat race.
Again, you'll be playing it mostly by ear, based on where you enjoy being and the people you find yourself surrounded by. However, this pattern does become important if you're going for your second year visa.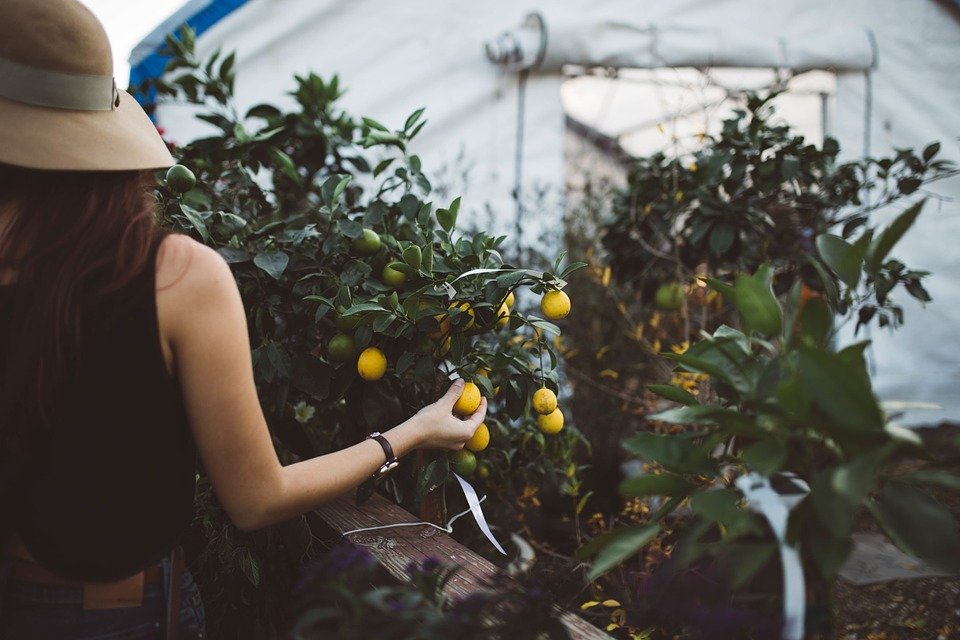 Some visitors on the Working Holiday Visa (visa subclass 417) are eligible to earn a second year's working holiday by doing regional farm work for 90 days. This is great if you want to try and stay in the country for a long time (especially if you're trying to get sponsored), but the work is difficult, remote, and long. If you want to earn that second year, you should get it out of the way quickly.
Note that there are two subclasses of working holiday visas – the Working Holiday 417 visa, and the Work & Holiday 462 visa. It's a tricky difference, and one that doesn't really matter except to differentiate the reciprocity agreements between different countries.
Americans, for example, will visit on the 462 visa, and are not eligible to earn that second year (nor are they eligible for reciprocal health care). The only way for an American to stay longer is to get sponsored by their work.
Editor's Note: ----
As of November 2016, the Australian government has changed the conditions of the 462 visa. If you are a 462 visa holder and have completed three months of specified subclass work (hospitality, agriculture, forestry, and fishing) in northern Australia, you can apply for a second Work and Holiday visa.
On Arrival: Banks, Houses, and Phones
Once you've got some savings, your documents in order, and a bucket list full of Australian destinations to travel to, then you're good to go! However, you should make sure you do the following on arrival in Australia:
Set up your bank account
The first thing you'll want to do is open a bank account, and there are a few good options for backpackers, including:
These are the three biggest banks in the country. Ultimately, it doesn't matter which one you go with, as they all offer very basic account services, and if you forego paper statements, you can get these accounts with no monthly fee.
However, note that if you're going on to New Zealand (as many backpackers do) after the year is up, ANZ operates in both countries and will make the transition smoother.
Set up a superannuation account on your own
You won't need a separate savings account, as those usually cost extra and you don't need it for one year in the country. However, you should set up a separate superannuation account with your bank.
Superannuation accounts are the equivalent of a 401(k) account in America: a small amount of every dollar you earn in Australia will be deposited in this account and then saved for you until you reach retirement. Or, in your case, until you leave the country permanently, at which time you can file for the funds to be released to you.
This is a fully optional step, as by law, your employers will have an account created for you. However, you'll probably be working for several different employers over the course of the year, and keeping track of all these separate accounts (usually organized through different companies and banks) is a massive headache -- especially when you're trying to claim all your money back after the fact.
Getting your own account early will save you that headache.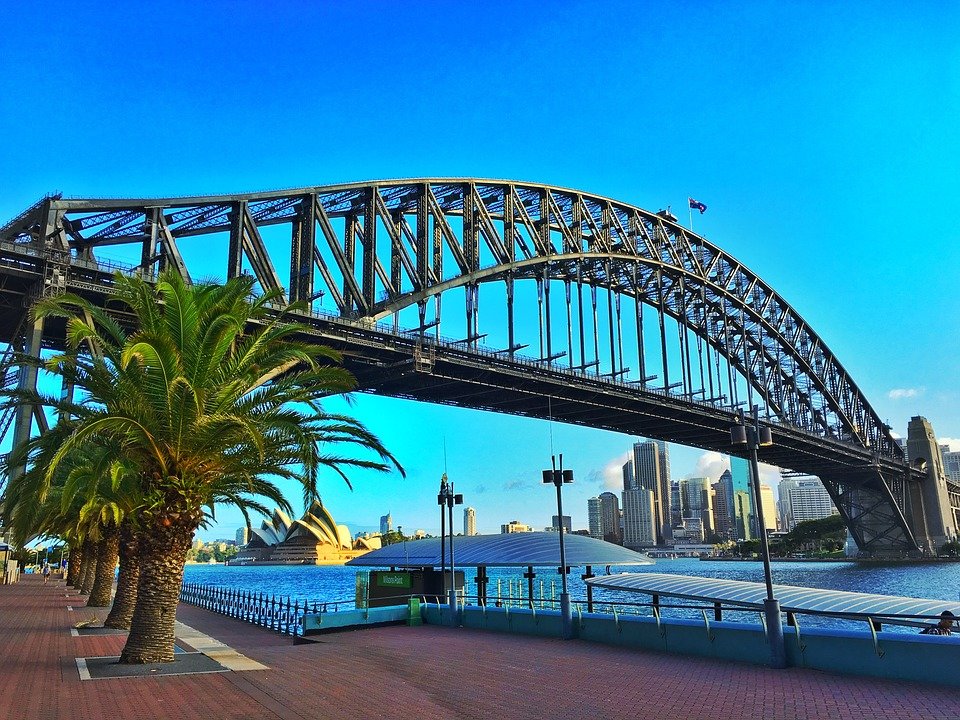 Apply for a tax file number
Here's a big one -- you'll need this for any job you manage to lock down. It's how the Australian Tax Office keeps track of your finances. You don't have to have one, but without it, you won't be able to list yourself as an Australian Resident For Tax Purposes on your employment contracts, which means you'll be paying much higher rates and will have a much harder time claiming it back at the end of the year.
Applying is as simple as sending in a form online -- you'll need an address, but if you're not staying long, simply use your current hostel's. They'll mail you the number, but you can call the ATO early to get it.
Get a phone number
There are a few major phone companies in Australia, and the ones you'll be choosing between are:
Telstra
Vodafone
Amaysim
Optus
Virgin
The most basic plans will run you around $10 AUD / month, but most of these don't include unlimited texts, and certainly not unlimited calls. When you're paying $0.15 AUD just to send a text message, that credit won't last you long.
Instead, look into the $30 AUD / month options. These often come with unlimited texts, a good amount of call minutes, and some even come with bonuses like subscriptions to Spotify Premium -- a big plus, considering the basic Spotify program only offers a few travel days before shutting down.
Insider Tip: Don't bother springing for a new iPhone when you arrive. Electronics in Australia are out the wazoo insane, like nearly a grand if not more, insane. Instead, drop $40 AUD for a little brick phone or arrive with an already unlocked smart phone.
Get an apartment
When I lived in St. Kilda, I moved into an 8-bed dorm room, full of other long-term working holiday visa holders. We all became great friends, and decided that we would all stay in the hostel, booking week after week to ensure that Room 104 would never split up.
This is a pretty good option -- especially if you're not sure how long you'll be in that city. However, the money does add up, as hostels can be a little more expensive that finding your own apartment. If you've made some friends and want to split away from the crowd just passing through, get a flat instead.
They're pretty easy to find, especially in places like Melbourne's Fitzroy and St. Kilda neighborhoods, filled with travelers. Look at Gumtree or hostel message boards. People will always be looking for roommates, so even if you don't have a full group for a house, you'll be able to make new friends just be moving in with strangers.
Note that in Australia, rent is paid weekly, not monthly. For a basic room, expect to pay around $130 - 150 AUD each week. This price can be brought down by having multiple people in a room. Nicer rooms, be they larger or in better locations, will usually cost between $190-230 a week. And this is fine if you're a creature of comforts, but didn't you come to Australia to escape your comfort zone?
While You're There: Working in Australia
Now for the fun part -- what to do while you're working and traveling in Australia!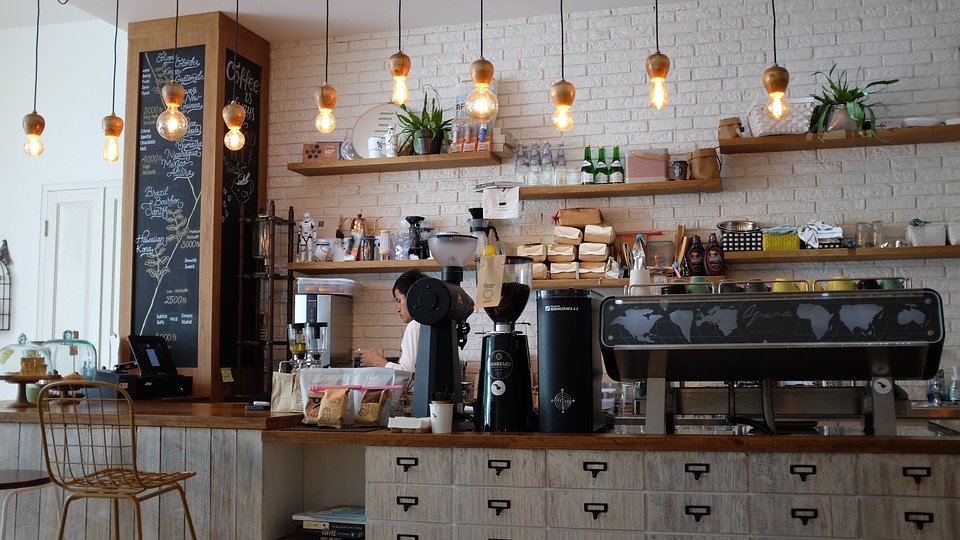 Once you're all set up in the country, you can focus on working in Australia. Technically, your visa will allow you to work any job that hires you, but in practice, most businesses are well aware of the mercurial nature of travelers and are some are hesitant to bring them into the fold. As such, most travelers take on work in a few different areas:
Restaurants and Bars – These places are always hiring, and it's one of the few places where your accent is actually a bonus, as talking to the guests will usually net you some decent conversation and maybe some tips (note: tipping isn't a requirement in Australia).
Retail – While many bigger shops are just as hesitant to hire travelers as any corporation, the more heavily trafficked tourist shops are cool with a constantly rotating roster.
Hostels - Jobs at a hostel will usually involve either reception or house keeping, but be careful. Many work arrangements will involve a few hours of work a day in exchange for free rent, which isn't really conducive to actually making money. It's a good option if you're looking for other work in the meantime, however.
Sales/Fundraising – Be it telemarketing or door-to-door, these places love travelers. Just watch out for people that promise a commission-based salary, as they often take advantage of people desperate for work. Sure, if you're the guy from Wolf of Wall Street you'll make a killing, but for the rest of us, you're going to want a base wage.
Flyering – This is the ultimate "just passing through" job, and usually involves just passing out papers in exchange for free drinks at the club or a free nights stay. You won't make it more than a few days doing this.
Seasonal/Farm Work – These jobs cater to the people trying to get their second year, and specifically seek out backpackers to fill the positions. It's grueling work, so you may not be interested if you can't get that next visa, but they can also pay out a lot include room and board.
When you do settle in to work in a particular city, you should try to commit to a few months' work. It shows good faith with the employers, who might otherwise be hesitant to hire travelers after you. It also gives you a good chance to earn enough money to travel, as Australia is pretty expensive to begin with.
How can you find a job?
Occasionally, actually landing work can be difficult. There are always going to be other travelers going for the same positions, just like in the real world. Here are the best ways to find work, ranked from best to worst:
Recommended by a friend – This is why it's sometimes better to travel when you first arrive. You'll meet people who have been in the country longer than you, and who can recommend you to their previous workplace. This way, you're not only getting a leg up on the others applying, but you're also getting insight into the workplace to see if you'd enjoy working there before you sign any contracts.
Using a working holiday program – There are programs that you can apply for before arriving in Australia that will help you find a job, get a tax number, open a bank account, and more. They house you for around a week and help you get to know your new country, but their job placement services are available throughout your entire stay. You pay an up front fee, but you'll basically have a guaranteed job a few weeks after you get to Australia.
Handing out resumes – This is the old-fashioned way to go if you don't have any other advantages. Simply hitting the pavement and making your name in the neighborhood to see who's hiring. This is especially good for restaurants and retail, which would like to see your face before they think about bringing you on (and usually only consider applicants who come during "down hours" -- when the place isn't busy).
Looking for work classifieds – You'll find these all over the place: street posts, your hostel job board, and online job boards like GumTree… and they may be tempting. But think before you leap. If they advertise, it means that they (most likely) have an extremely high turnover rate, or seriously short-staffed. This often – but not always – means that they don't offer fair compensation, or their workplace atmosphere isn't stable.
Pay particular attention to these last opportunities, which tend to prey on travelers, knowing they can get them to work for at least a week or two before giving up in frustration. They feed off the constant rotation of fresh faces. You're worth more than that, and you'll find a good job eventually.
Another option, of course, would be to go through a program provider who can help you out with your working holiday visa and set you up with a job. Though they charge a fee, this is worth it for travelers who want a guarantee on work, or for people who want to do something more resumé-oriented than bar work. Program providers can help you work within your degree or skill set, which is often difficult work to find in a new country on a generic working holiday visa.
How much will you make?
Australia is an expensive country, yes, but it also has very fair compensation for work. The minimum wage in the country is currently $16.87 AUD an hour, and you can expect to earn more than that depending on where you work. For a full-time job with an hourly pay, expect to earn anywhere from $18 - $23 AUD. Part time jobs may pay less, but you'll have more opportunities to hold down multiple jobs if you're not working a steady 9-5.
Again, be careful when dealing with companies hiring on commission-based wages, especially third party sales companies that sling Energy packages. They often advertise on being able to earn up to $1,500 AUD a week, without telling you that these kind of earnings are based entirely on unrealistic sales goals, and the base wage may be far lower than initially advertised.
While You're There: Traveling in Australia
But before you get settled into a job for too long, remember that it's a Working Holiday. You're not just here to work. You're here to play, travel, explore, and see a country you've never seen before. And how are you going to do that?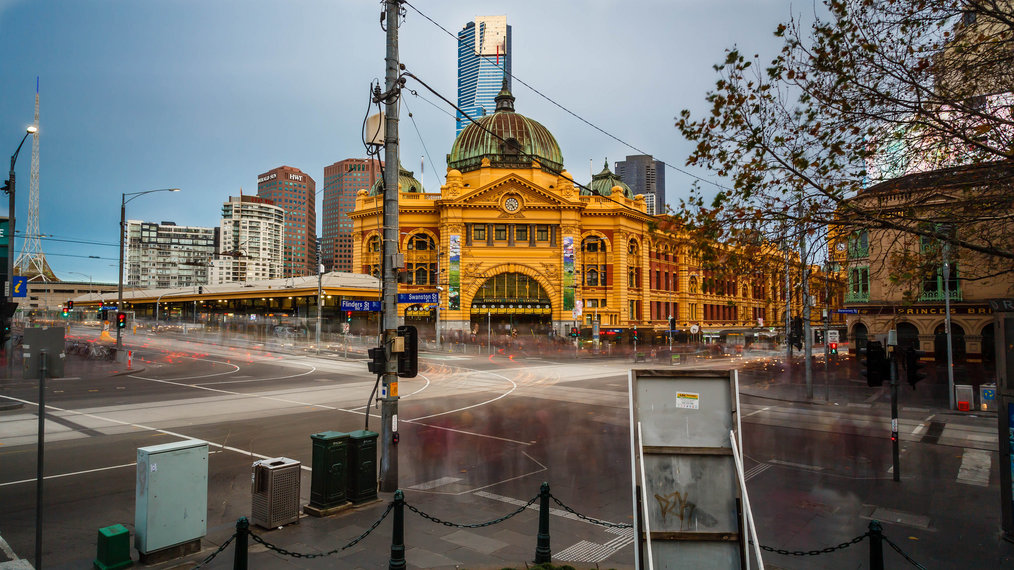 Australia is a pretty huge country, and a lot of that space is wide open. Getting around can be a bit of a chore, but you've got options (and time!).
Flying isn't always the best budget option, but obviously necessary for getting there and if you're trying to make it somewhere quick. We recommend using Virgin Australia. It's not all that expensive, but it doesn't give you a lot of chances to explore, and if you plan things right, your destinations will be close enough to drive anyway.
Open buses are a good idea. You buy a ticket to a destination, and you'll get a certain number of times you can hop on and hop off along the way. You just need to let them know when you'll be on the bus, and you're free to explore the route they take. However, these routes are restrictive by their very nature. If you're trying to see everything, then you should…
Rent or buy a car. This is the best way to see the country. You'll be able to stop anywhere that looks appealing, and if you get a van with a bed in the back, you won't even need to book accommodation. Bring friends along and you won't even spend much more than you would on any other mode of transportation.
It's going to take a while to see everything you want to see in the country... lucky you have a year then, right? Here are a few itineraries to hit along the way.
East Coast
By far the most popular route to explore in Australia, the East Cast -- which includes Queensland and New South Wales -- is full of beautiful beaches and even more beautiful people. Start at either the bottom or the top of the country (Cairns or Melbourne, respectively), and make your way in the opposite direction
Because there are so many people doing this trip, you'll find out where you want to go pretty quickly. But just for the record, the following places (from Cairns to Melbourne) are fantastic:
Cape Tribulation, where the Daintree Rainforest meets the Great Barrier Reef
For that matter, the Great Barrier Reef itself
The Atherton Tablelands, full of waterfalls, rafting, jungle explorations, and Aboriginal experiences
Airlie Beach and the Whitsunday Islands, home to sand so white and pure you can brush your teeth with it
Byron Bay, a hippie community south of Brisbane with plenty of music festivals
The Red Center
Everybody wants to see Uluru/Ayer's Rock, the most recognizable place in Australia that doesn't host regular Opera events. But if you start all the way in Adelaide, you can work your way north through the famous opal mines and desert before you reach the grand finale. When you're back in Adelaide, you can go shark diving in Port Lincoln, just to end things right.
The West Coast
Few travelers actually make it that far away from the beaches of the east. But if you can get to the Left Coast, you can see a different side of Australia. You can also try the Nullarbor, a giant stretch of highway to test your endurance behind the wheel.
Tasmania
Tasmania is Australia's final frontier. With natural beauties like Bay of Fire, Cradle Mountain, and Wineglass Bay, you can explore for weeks and still have more to see. Not to mention, MONA in Hobart is one of the best museums in the entire world (we suggest timing your visit to catch the MONA FOMA, aka MOFO for short).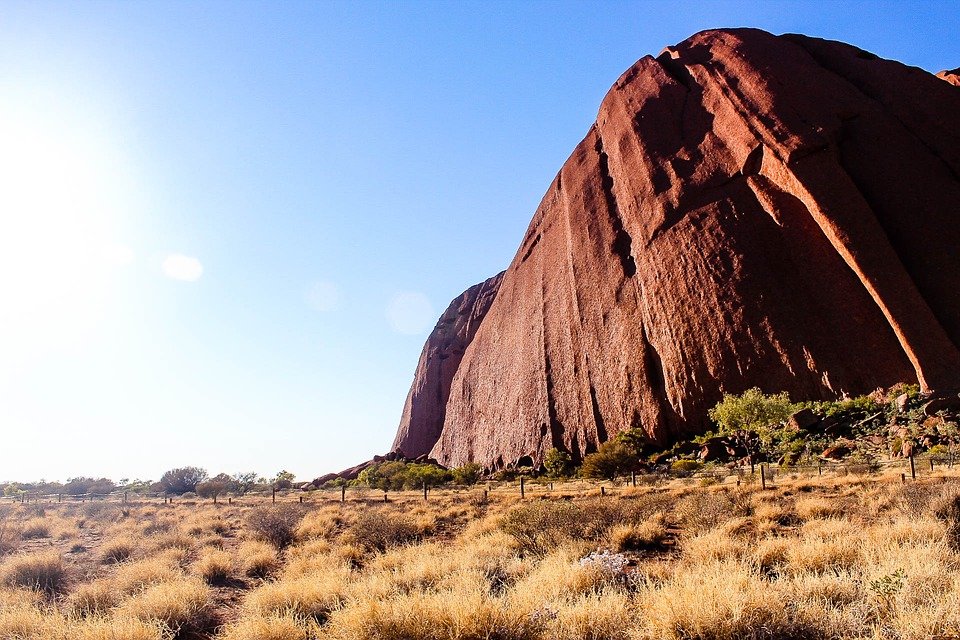 That's just about all I can tell you about your time in the country. You're going to need to make the rest of it yourself. But when the year is up, what do you have to take care of?
Get your tax refund and superannution account cashed out
There's a process to leaving Australia beyond just sobbing your way across an ocean to another country. If you've been working a decent amount, then you've got some money coming your way.
Although there are changes in Australia's new budget laws, backpackers with working holiday visas are currently entitled to claim back taxes they've paid over the year, up to a limit of $18,000 AUD. That means once you've left the country, or before you leave, you can file a tax return (even if it's not the end of the tax year), and have extra cash deposited into your account.
Don't go closing that bank account as soon as you fly out though! You're also entitled to claim the balance of your Superannuation account, and this is where it's important to have your own – collecting information on all the separate corporate accounts that have been opened in your name is more annoying than checking your boots for spiders.
There are plenty of services around the country – you'll see the ads for them – that claim to take such a complicated procedure out of your hands for a modest flat cut of your return. Don't fall for it. Claiming that money back is as simple as downloading a form from the Visa Bureau and mailing it in.
As you've only been in the country for a year and don't have roots like a family, there's only one section on the tax return form that actually applies to you. It's your money – take it all. The pain of leaving is softened when you can blow your nose in a tissue made of hundos.
What if you never want to leave / extend your stay even longer?
But what if you don't want to leave? There are options there too -- and that's not even counting the second year you can earn by doing farmwork.
Sponsorship
It's not an easy thing to get, but if you've built up a good relationship with the people you work with, they may sponsor you for a work visa. At that point, you can stay in the country for just about as long as you'd like.
Make sure you enjoy the place you work though: you'll need to work there for at least two years on that visa, and if you leave for any reason, you have to find another sponsor within a set amount of time or forfeit you residency. You're also not allowed to leave the country for a set amount of time or the entire thing is off. So make sure it's something you really want to do with your life, and don't apply for the sponsorship just because you want to stay in Australia.
Student Visa
Ideally, you'll use this before even considering the working holiday visa. Australia has some amazing universities and technical schools, meaning you can get a full degree, exploring the whole country while you're at it, before you've ever thought about coming back to work.
But if you've missed your chance in school, then you can still take advantage of this after graduation - get a second degree. If you're only looking to extend your working holiday visa (perhaps waiting on sponsorship to come through), then this is a good option for somebody who only wants to stay for another half year or so. By signing up for classes as a school, you can get a six-month student visa.
The best option is choosing a course that genuinely interests you. There's no reason you can't better yourself on this holiday. Like the sponsorship, this visa will tie you to a specific location for some time, so make sure you truly want to stay there.
De Facto Visa
This one is the hardest to get… and not just because of the paperwork. The De Facto visa refers to "De Facto Spouse," and means that you're in a long-term, committed relationship with an Australian who is so desperately in love with you that they can't bear to see you leave. You don't need to be married, but you definitely need to be on your way there.
The Government will expect documentation of your relationship from beginning to present, as well as testimonies from people that know you. Even then, they can be suspicious of "green card marriages," and are thus extremely hesitant to grant these. If you are in a relationship with an Australian at this point (you lucky dog, you!), then you should exhaust all other options before applying for this one.
Get Ready to Work and Play in Australia!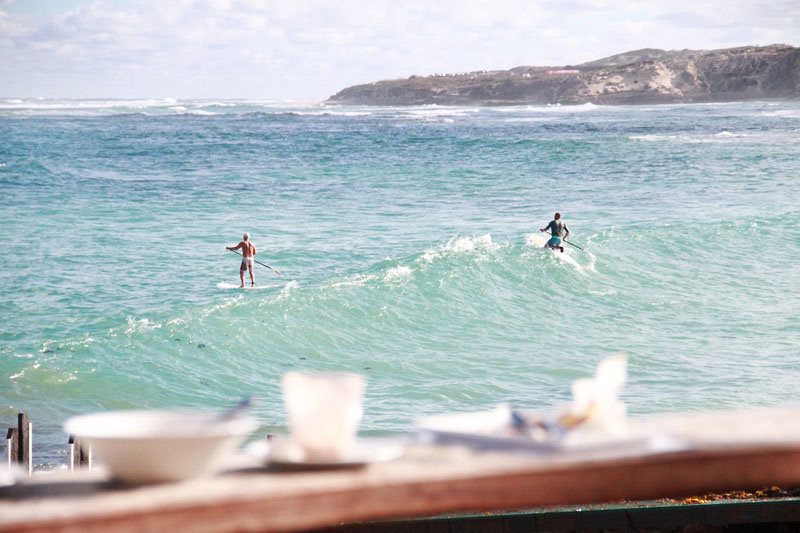 And now, you're at a crossroads. By now, you should know just about everything you'll need to know about working and traveling in Australia, and maybe even a few things you won't need. The only thing left to do is go out and live it. Australia is truly a fantastic country to explore, and the opportunities to work and play are endless.
A working holiday in Australia is a chance not just to work and travel Australia, but to discover yourself in a country that's worth discovering. Onya, ya bloody legend.