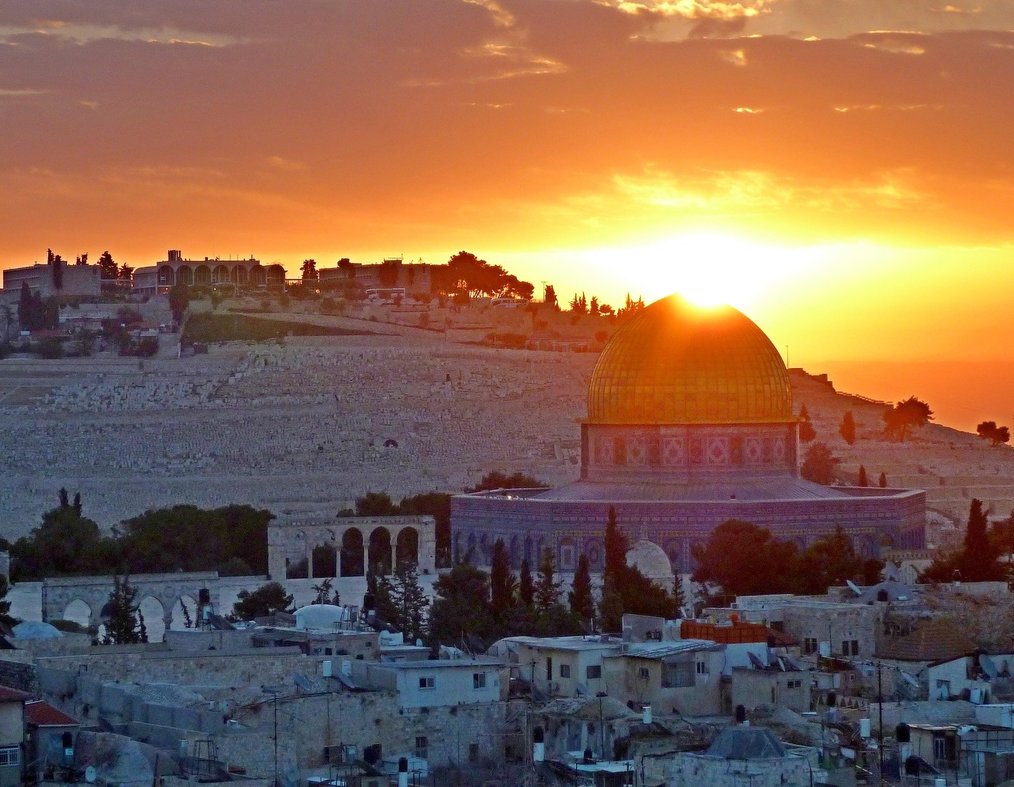 Picking a city you'll love is the first move to having a brilliant volunteering experience abroad.
If Israel is on your mind, you have to choose: Would you rather experience the bohemian bars and beach scene of Tel Aviv or marvel at Jerusalem's rich history? Do you want to spend your days off diving the coral reefs off the shores of Eilat, or hiking in the pine-covered hills around Safed?
I loved pine-covered hills around Safed when I volunteered on a kibbutz in the countryside. Every day off, I'd go into the city and eat all the hummus I possibly could. It was an amazing couple of months.
These are some of the favored cities among the Go Overseas community; they also provide the biggest variety of programs for volunteering in Israel. Take a read to find out what makes these cities so attractive, and get started on making that tough decision about where to base yourself in this gorgeous Mediterranean country.
Eilat: Coral Reefs & Festivals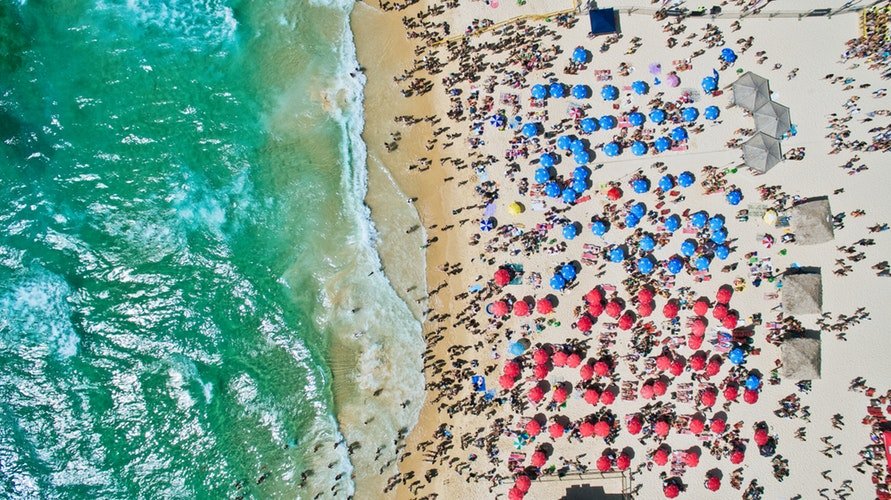 Set on the Red Sea at the southern tip of Israel, go to Eilat if you love snorkeling, diving, kite surfing, and swimming in turquoise waters (and really, who doesn't love those things?). A good-time city of 85,000, the heart of Eilat is Tayelet promenade -- it runs the length of North Beach and is home to market stalls, street artists, and some great restaurants.
The southern beach is where those Israel Nature Reserve Authority-protected coral reefs are. The city's bordered to the north by the Negev Desert, and in the nearby in the Eilat Mountains Nature Reserve, there are some amazing trails to hike or explore by camel. If you're getting the sense that there are a lot of environmental volunteer programs in this region, you're right.
Sandwiched between Egypt and Jordan, you could easily visit both countries on weekends while you're volunteering. The Wadi Araba Crossing into Aqaba in Jordan is three miles from Eilat central bus station. From there the UNESCO World Heritage Site of Wadi Rum is a 45-minute taxi ride away. Taba, the Egypt border crossing, is six miles from the central bus station. From there, the Sinai Peninsula and the chilled-out resort of Dahab is yours to explore.
Volunteering Inspiration: Coral Reef Conservation with GoEco means you'll be helping preserve Red Sea reefs off the shores of Eilat. Just north of the city, at Yotvata Kibbutz you can volunteer on its farm and also attend its Hebrew school for foreigners.
Safed: Mountains & Mysticism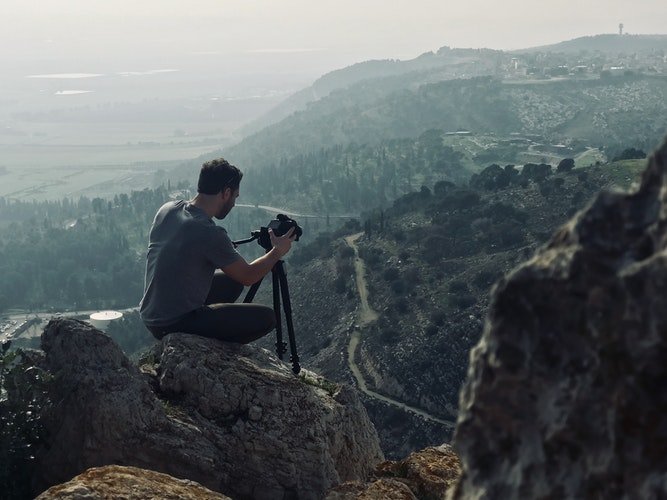 In the Galilee region of northern Israel, this city of 32,000 is home known for its art galleries and ateliers, the cobbled alleyways and stone stairways of the old town, and for being the center of Kabbalah since the 16th century.
Home to hippies, mystics, Hasidic Jews and everyone in between, volunteer in this bohemian town and you'll want to spend lots of time Artist Colony. Also visit the synagogues of Ari Ashkenaz and the Ari Sephard, the Crusader Fortress at the top of the Old City hill, the Statue Garden and gallery of sculptor Moshe Ziffer… and eat all the hummus you can. If you're beginning to think that Safed is a bohemian kind of place with bohemian volunteering opportunities to match, then you've sussed this place out.
Also called Tsfat, the mountaintop city of Safed sits 2,953 feet above sea level. That means the summers are breezy and pleasant, and winters can be cold.
Volunteering Inspiration: If you have some medical experience you can volunteer with Israel's version of the Red Cross, Magen David Adom. There are also city soup kitchens and food banks to help out at, care homes to donate time to, and more. The alternative "vegetarian village" of Amirim is also near Safed and has various volunteering opportunities.
Jerusalem: History & Holy Sites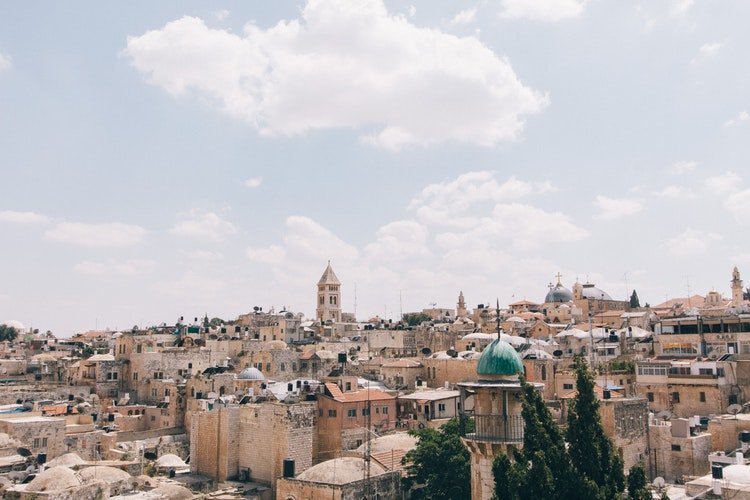 To enter Jerusalem's Old City is to visit a world where incense and rugs go for sale on every corner, vendors serve up fresh-squeezed pomegranate juice and sizzling falafels, and graffitied alleyways lead to ancient holy site upon ancient holy site. Basically, it's incredible.
Make a beeline for the Western Wall. It's one of the most important sites in Judaism. Also, visit Temple Mount. A holy site in three major religions, only Muslims can enter the temple for prayer but anyone can walk the beautiful grounds of the city's most famous (and beautiful?) building. Just outside the Old City proper, Mahane Yehuda food market is where to go to stock up on nuts, dates, and all the halva. Yum. In other words, Jerusalem is a great place to be (and volunteer!)
Volunteering Inspiration: There are lots of different volunteering opportunities in Jerusalem, and one of the most popular programs is teaching English as a foreign language to underprivileged students. Expenses are paid.
Tel Aviv: Sun, Surf & Startups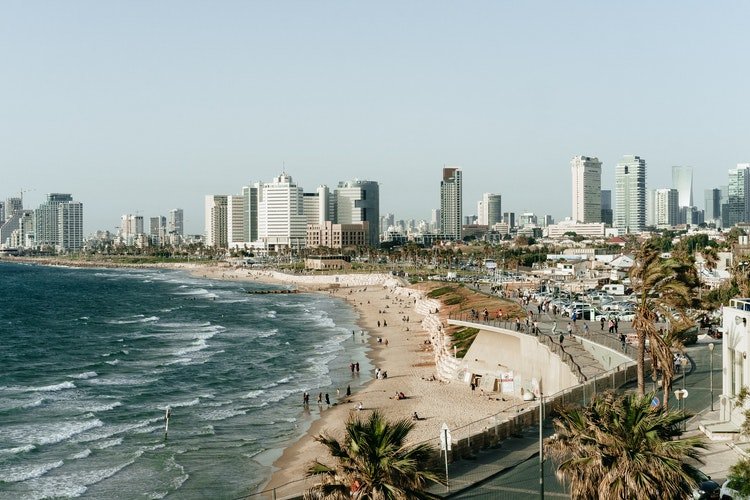 All palm trees and Mediterranean sea breezes, Tel Aviv feels closer to Barcelona than it does Jerusalem. Home to nearly half a million people and a ton of great startups, this city is home to major art galleries like Tel Aviv Museum of Art, and UNESCO-worthy Bauhaus buildings (check out the Bauhaus Center for a great example of one). There are great bars and cafes, glinting glass skyscrapers, food markets, and -- of course -- a 9-mile long coastal strip of white sand and blue sea.
Volunteer here and you might want to base yourself in the lively artists' district of Florentine, or perhaps in historic Jaffa. It may be a bit touristy, but you'll definitely want to catch the sunset from the 49th floor of the Azrieli Center Observatory while you're in town.
Volunteering Inspiration: In Tel Aviv there are really cool volunteering programs that include a vegan bakery internship and social food programs.
Haifa: Gardens & Maritime Vibes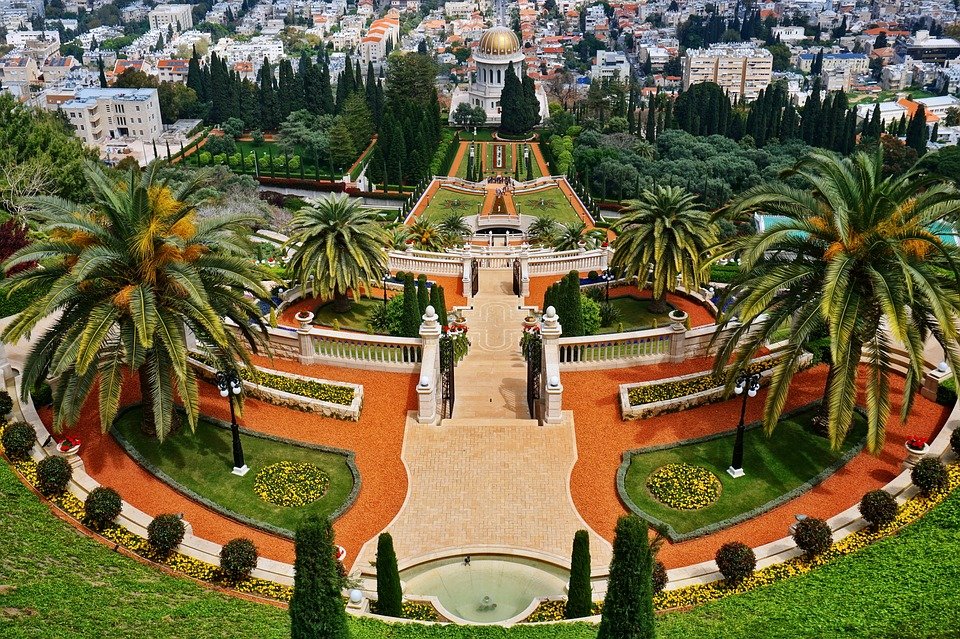 From the ritzy German colony to wild Masada Street, this port city is so much fun. The most famous place in this seaside town of 280,000 has to be the Baha'i shrine and the tropical gardens that down Mt Carmel. In a word, the Bahá'í Gardens and World Center -- the holiest site of pilgrimage for the members of the Bahá'í faith -- is mesmerizing. A lot of the hostels in the city are near this famous site, so, you know, if you volunteered in one you'd get to check out these iconic gardens every day!
Home to the National Maritime Museum, the Hecht Museum, Tikotin Museum of Japanese Art, and the French Stella Maris Carmelite Monastery, there's lots to see and do in Israel's third largest city.
Volunteer in Haifa and you'll also have opportunities to visit nearby areas like Nazareth and Caesarea National Park. It's home to one of Israel's largest archeological sites. Jerusalem and Tel Aviv can also easily be visited from Haifa on day trips.
Volunteering Inspiration: There are a few different volunteering opportunities in Haifa, including volunteering part-time in local youth hostels.
Sitting between Egypt and Jordan, Israel is a wonderful country to visit. Given its rich history and culture, it's an extra great place to spend a good amount of time in. Volunteering in Tel Aviv or Jerusalem, Eilat, Haifa, or Safed -- wherever you base yourself, it'll be fascinating experience.