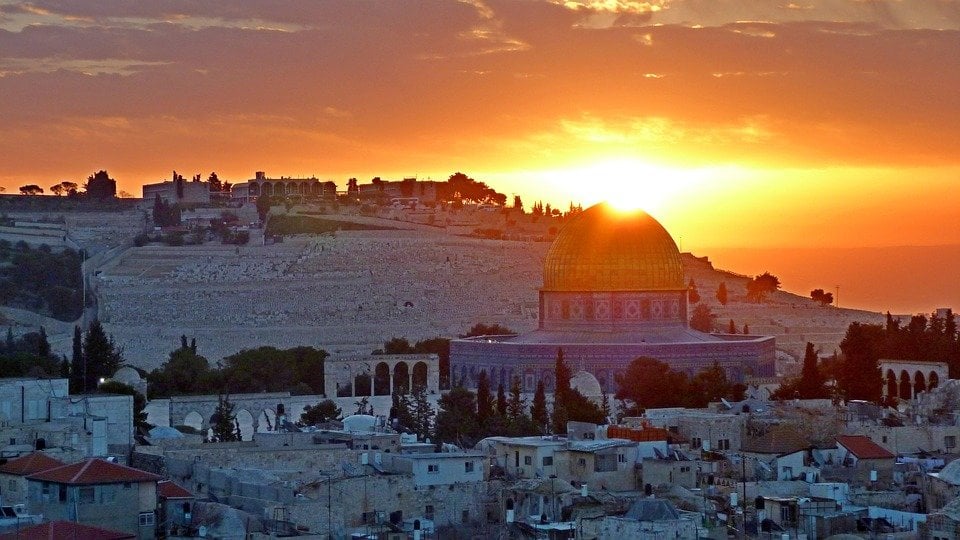 If you've considered volunteering abroad in Israel, it's impossible not to come across the term "kibbutz." To those unfamiliar, the term is as foreign as the concept.
Kibbutzim are communes that have dotted the most beautiful parts of rural Israel since the 1920s. Ever since the 1960s, volunteers from around the world have come to spend a few months picking fruit, helping out in the kitchen, cleaning chicken coops, and everything in between. In return, volunteers receive food, board, a little pocket money that can be spent in the kibbutz shop, and -- just perhaps -- new friendships that could last a lifetime.
I spent three months volunteering at Kibbutz Bar'am a few years ago, and it was one of the best experiences of my life. Okay, so packing apples in a factory for hours each day wasn't all that fun. But swimming in the pool with other volunteers after a long shift always felt amazing, and I got to join excursions to fascinating places -- like the mystical town of Safed. As for those friendships I made during those weeks under the Israeli sun? They're still as strong as ever. I ended up teaching English in Seoul solely because the South Korean volunteers were so wonderful.
Volunteering on a kibbutz is a brilliant way to spend part of a gap year or time between jobs, especially if you want to explore the Holy Land (Jerusalem! Tel Aviv!) or nearby countries like Jordan (hello, Petra and Wadi Rum). If you've seen kibbutz programs and opportunities while browsing volunteer programs and wondered what they are and how they work, here are the answers to top questions about volunteering on a kibbutz.
Related: The Top Types of Volunteer Opportunities in Israel (including on a Kibbutz!)
Who Can Volunteer on a Kibbutz?
The implied question when you wonder who can volunteer on a kibbutz is, "do I have to be Jewish?" In short, no. You don't need to be Jewish to volunteer on a kibbutz, though you'll undoubtedly encounter some Jewish people during your time there.
You'll also meet and live with volunteers from around the world -- from South Korea to Colombia, the United States to New Zealand. If you're looking for a way to connect with volunteers that come from everywhere, a kibbutz in Israel is a surprisingly effective way.
The only restriction on who can volunteer on kibbutzim is based on age. The kibbutz volunteering program is only open to people aged 18 to 35. After 35, you are unfortunately ineligible to participate.
What is it like Volunteering on a Kibbutz?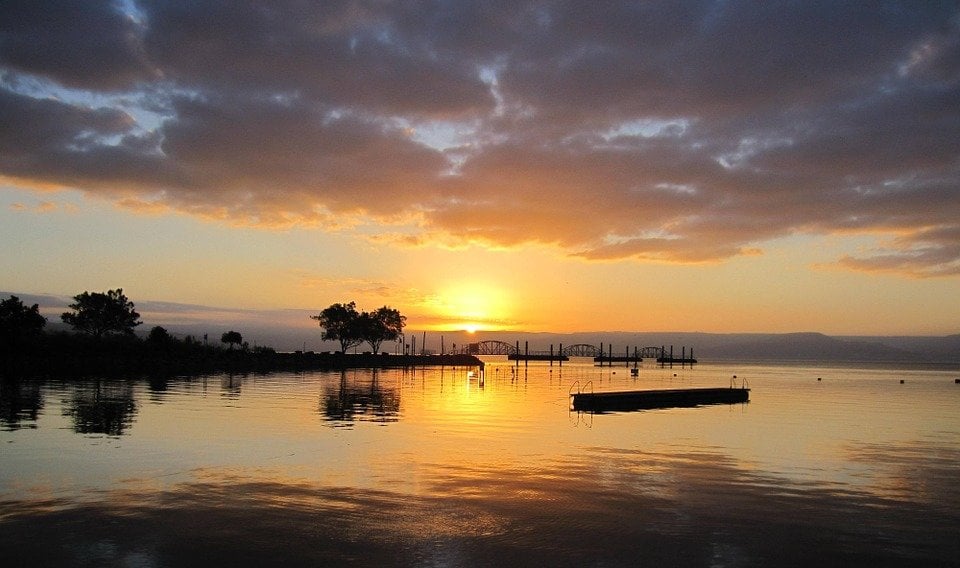 Volunteer tasks vary from kibbutz from kibbutz, but typically include simple jobs like gardening, helping out in the dining room, preparing food in the kitchen, doing easier jobs in the onsite factory (such as packing apples for export), or helping with livestock if you're comfortable around animals.
You'll likely be sharing a room with one or two others, at least for the first few weeks. Bathrooms are also communal, and buffet meals are shared in a big dining hall with everyone who lives on the kibbutz (expect a newfound addiction to hummus while volunteering). In short, be prepared to work hard in close quarters with other volunteers -- if you're looking for a solo room with en-suite toilet and cushy work each day, a kibbutz may not be best for you.
You'll usually work for 8.5 hours a day, with breaks for meals. You'll get one or two days off from volunteering each week. One of those days is always on a Saturday, which is Shabbat -- there's no public transport and shops are closed, so the holy day is one for relaxing. The good news is kibbutz swimming pools are common, a perk when you're working (typically outdoors) in the Middle East.
Can I Choose Which Kibbutz I'm at and Work I Want to Do?
There are 23 kibbutzim across the country which take volunteers through the Kibbutz Program Center (KPC). You can't choose which commune you'll stay at, but you can let the KPC office staff know if you have a preference. If you're uncomfortable staying in a kibbutz that's near a tense area, like the Gaza Strip, that's understandable. Say so. The Program Center aims to help volunteers be successful, so they take preferences into account.
If you plan on volunteering for more than three months, you might want to check out Kibbutz Lotan. It's an eco-village in the Negev desert region. Stay there, and you'll get to sleep in a mud hut that looks like something out of The Flintstones and learn all about sustainable farming.
If you want to be with lots of other volunteers, ask for pretty Kibbutz Bar'am in the north, which can accommodate up to 60 volunteers.
In short, there is a wide variety of kibbutzim you can research and have preferences for; in the end, you're there to volunteer and give back, so any work you do should feel good.
How Do I Sign Up to Volunteer on a Kibbutz?
The good news is that when it comes to applying for kibbutz placement, it's all extremely well organized.
Step 1: Apply
If you're from the USA or Canada, volunteer through the Kibbutz Program Center in New York City (registration fees vary).
If you're not from North America, head to the Kibbutzim site and print out the medical form. Make an appointment with your doctor and get a medical check that fulfills that form's requirements (you'll need an HIV blood test). Also, fill out the volunteer declaration and registration form.
Step 2: Plan Your Travel
Book a return flight to Tel Aviv. You can volunteer for between two to twelve months so choose your flights accordingly.
Step 3: Finalize Your Placement
Once you're in Israel, head to the KPC office in downtown Tel Aviv. The office is open Sunday-Thursday, 8.30am till 2.30pm. The staff will give you some forms to fill in. After a short, informal interview with a staff member, you'll be assigned your kibbutz (in summer, you may have to wait a few days to be assigned a free spot).
You'll hand your passport over to a staff member, who needs it to set you up with your volunteer visa (you'll get your passport back in about a fortnight). Now, armed with a set of directions to your kibbutz, it's time to go. Volunteers will greet you off the bus or train, and you'll be ready to volunteer and make new memories.
How Much Does it Cost to Volunteer on a Kibbutz?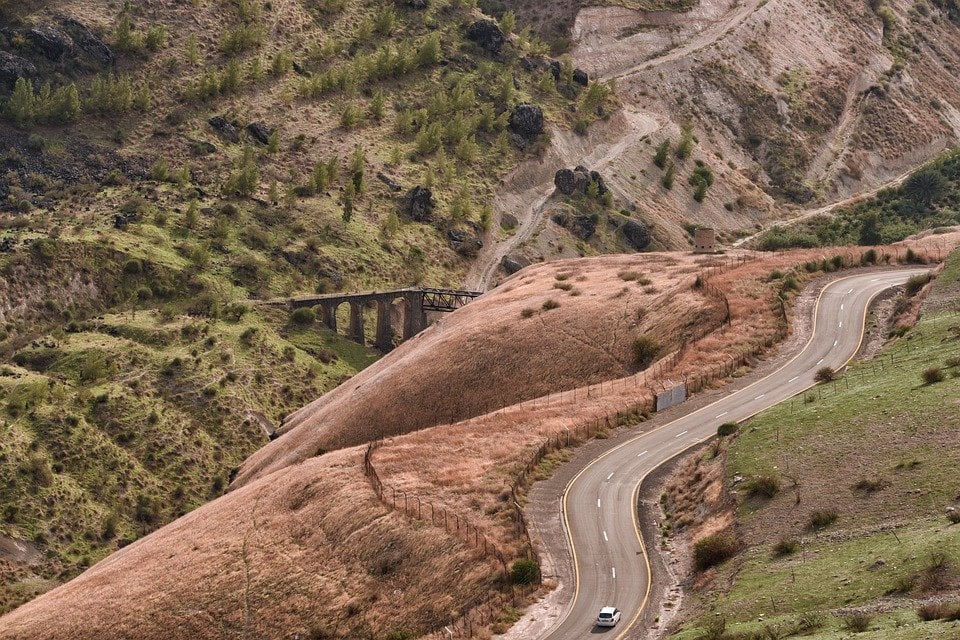 There are several costs associated with kibbutzim volunteering:
There's a $40 USD processing fee to KPC which you'll transfer at the end of the online registration procedure.
There's a 1300 NIS fee to be paid to KPC once you're at the Tel Aviv office and have been assigned a kibbutz. This covers medical insurance, a small registration fee, and the cost of a three-month volunteer visa.
When you get to the Kibbutz, you'll typically be asked for a $100 USD deposit, which will be refunded if you stay for more than two months. KPC also recommends that you bring about $300 for expenses -- such as any excursions that you might want to go on.
If you want to lengthen your stay beyond three months, there's a 200 NIS ($57) visa extension fee for every three-month renewal.
Related: Not sure about volunteering on a Kibbutz? Here is more info about the cost of volunteering in Israel.
When is the Best time to Volunteer in Israel?
The weather in Israel is typically sunny and beautiful whatever the time of year. Volunteer in spring or autumn -- when it's not too hot -- if you can. September can be an especially great time to go. It's a month that's filled with holidays (and therefore days off!) including Jewish New Year and the fall thanksgiving festival Sukkot.
Any other questions? If you're looking for more tips and info on volunteering on a kibbutz in Israel, have a peek at the KPC website for the most up-to-date info. Otherwise, you're ready to start planning an amazing trip to the Holy Land!