Travel Tips
5 Black Explorers to Inspire You to See the World
February is Black History Month, so we're taking a look at 5 historical and current Black explorers who have made incredible contributions to the world of travel.
Since the dawn of time, Black people and people of African descent have traversed the continents out of curiosity, necessity, pilgrimage, and sometimes a combination of those and even more motivations.
A few are recognized for this, from pilots to artists to explorers. Many stories however have been written out of history, forgotten and even ignored.
In keeping with Black History Month's 105-year run celebrating the history, culture, and societal contributions of African Americans in the US, here are 5 Black explorers to inspire you to see the world (as soon as we can!).
1. Matthew Henson – the first to the top of the world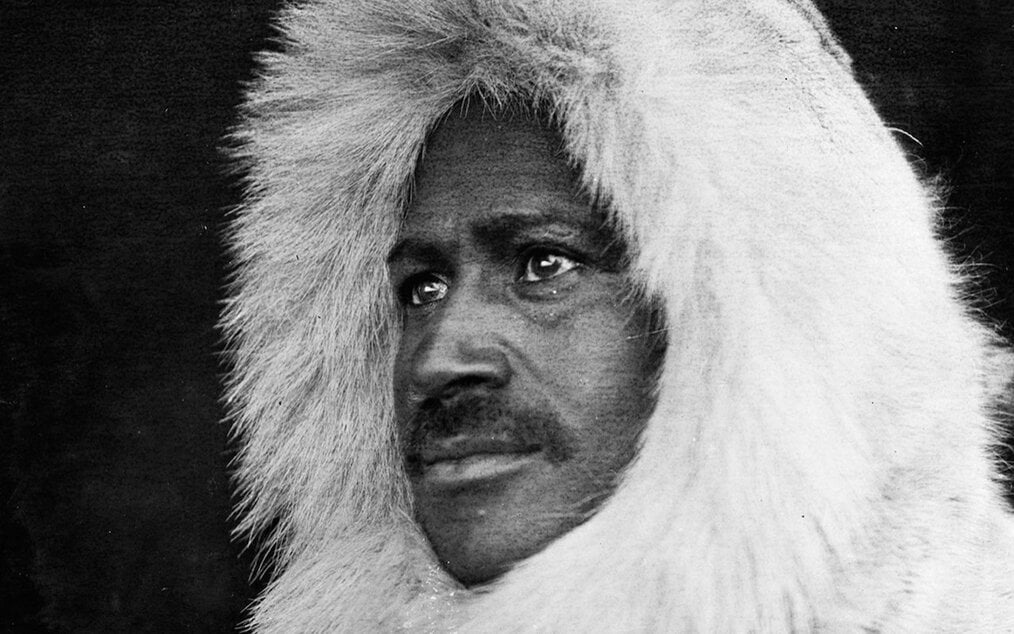 Matthew Henson was one of the US's most prolific and notable explorers, having visited several countries in Asia, Africa, Europe, and the Americas by age 20, first as a cabin boy, then a skilled sailor. As a young man he met the acclaimed explorer and Naval officer Robert Peary and accompanied him on missions to Central America and the Arctic region.
In 1909, they set off on their eighth attempt at reaching the North Pole from Greenland, aided by a crew of Native Inuit hunters and a few hundred dogs. Henson was at the front of the 5-week expedition having made all the sleds, and after much effort in harsh conditions, woke up to find that his measurements indicated the very top of the world, the North Pole, was just behind their camp. He went on to plant the US flag to mark the spot.
The true importance of Henson's role in the expedition was blatantly written out of history for years, usually mentioned as just being Peary's sidekick although he was indispensable to the mission and is even credited with saving Peary's life twice during it.
He was made an honorary member of The Explorers' Club decades later in 1937 and awarded the Congressional Medal of Honor in 1944. Henson wrote extensively about this expedition in his autobiography, A Negro Explorer at the North Pole.
2. Bessie Coleman – the pioneering pilot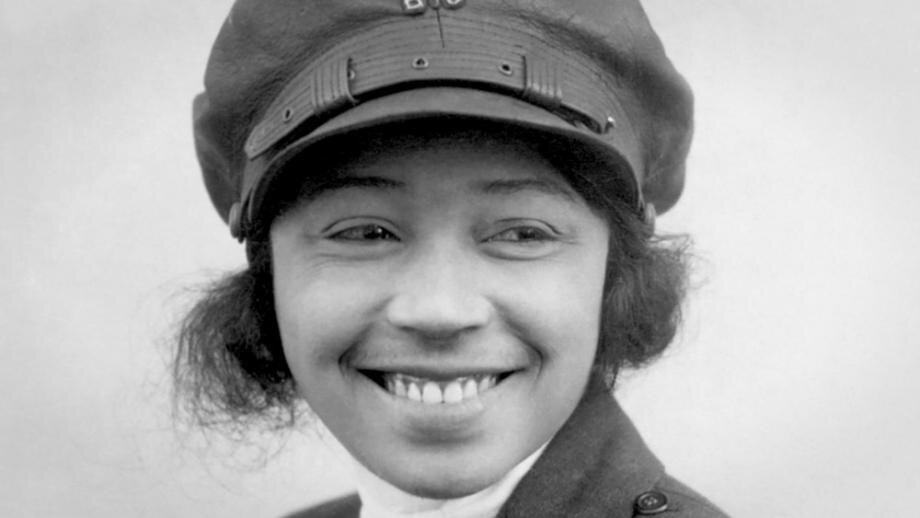 Bessie Coleman was born and raised in Texas by an African American mother and a father of both African and Native American heritage. After hearing her brothers' war time tales of women in France being allowed to fly airplanes, her interest in becoming a pilot was piqued.
As no woman who was also Black and Native could enter a flying school in the US, she committed herself to learning French so she could write the application to academies in France and was accepted to one in 1920. Coleman became the first African American person and first Native American woman to receive her international flying license from the Fédération Aéronotique Internationale.
Well known and loved for her stunt flying and figure 8 formations in the air, she remained firm in her principles and wouldn't perform flights or speak at segregated venues or places that discriminated against African Americans.
Her life was tragically cut short in a plane crash in 1926, however her legacy is honored by the aviation community with many clubs named after her and even a postal stamp issued in her honor in 1995.
3. Woni Spotts – the first recorded Black woman to visit every country in the world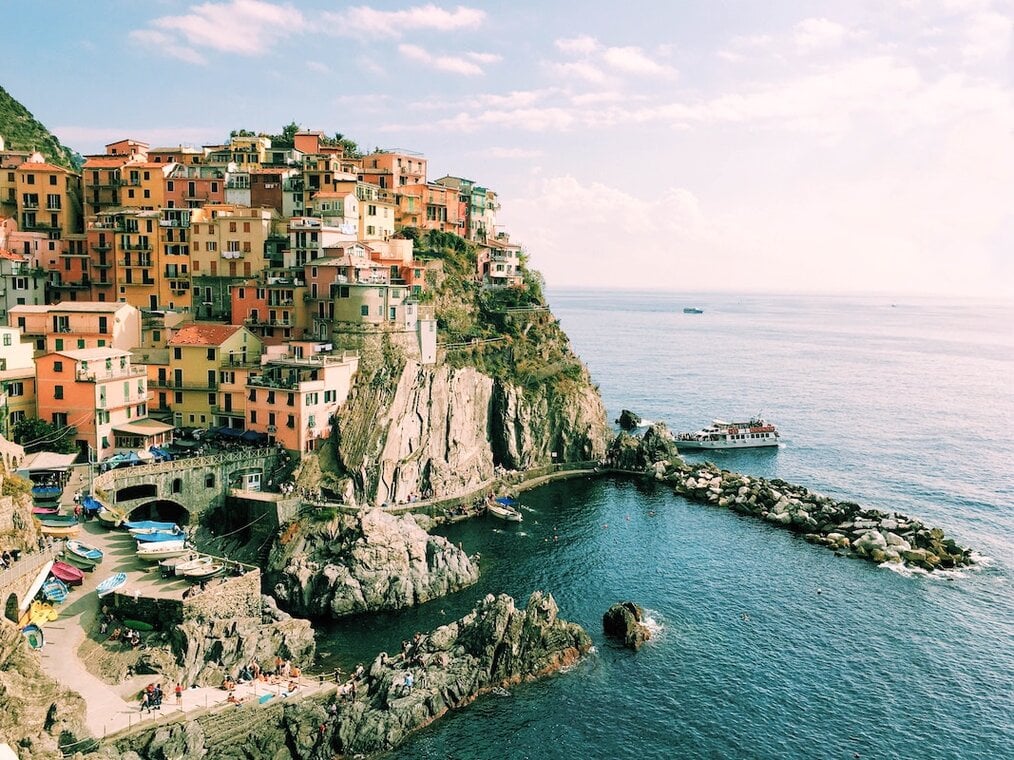 Los Angeles-native and virtually life-long globe trotter Woni Spotts quietly reached her goal of visiting every continent, country, and territory on the planet in September 2018.
Raised as an only child to parents in the film industry, Woni actually had already been to over 150 countries while still a teenager as the host of a small, independent travel documentary in the 70's and 80's. She entered her 20's with tales from the then-Soviet states and West Africa, countries that are much different today!
The project ended after a few years, decades went by, and after living a relatively normal life in the US, Woni started feeling the wanderlust and decided to start traveling internationally again – she was going to visit the parts of the world she hadn't gotten to yet. She set off to the Mediterranean coast first.
All of this with no social media presence made a handful of people doubt that she had actually achieved this feat in 2019, but with passport stamps and other documentation from the years, Woni has proof of her accomplishment, which was verified by the Travelers Century Club in April 2019.
Woni published an autobiographical book in 2020 chronicling all her adventures titled Letters from Everywhere.
4. Mario Rigby - the eco explorer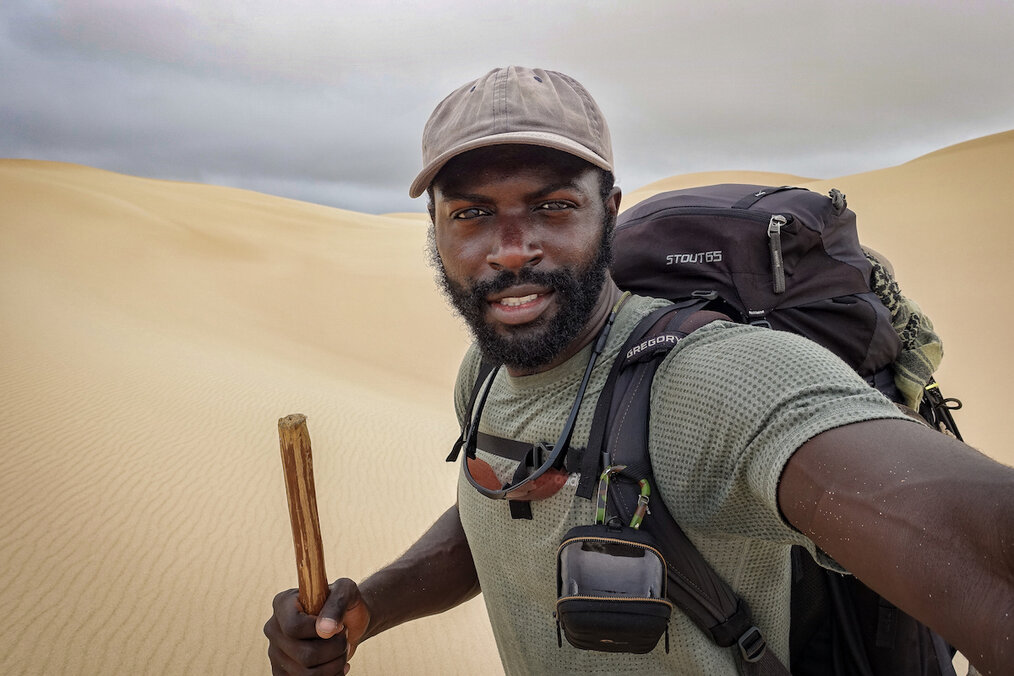 This Turks & Caicos native spent his childhood in Germany and Canada where he grew up to be a successful track and field athlete and personal trainer before embarking on the adventure of a lifetime.
Mario Rigby is probably best known for walking and kayaking his way up the length of Africa over 2 years starting in Cape Town, South Africa and finishing in Cairo, Egypt in 2018. Like many people in 2020, he travelled in his backyard, kayaking across Lake Ontario, Canada to promote local and sustainable travel.
He is an advocate for eco-conscious travel and does his bit to encourage more Black travelers globally to explore the great outdoors while protecting it. You can keep up with his projects and find out more about the many charities and initiatives he supports on MarioRigby.com and @mariorigby on Instagram.
5. Gabby Beckford – the Gen Z travel expert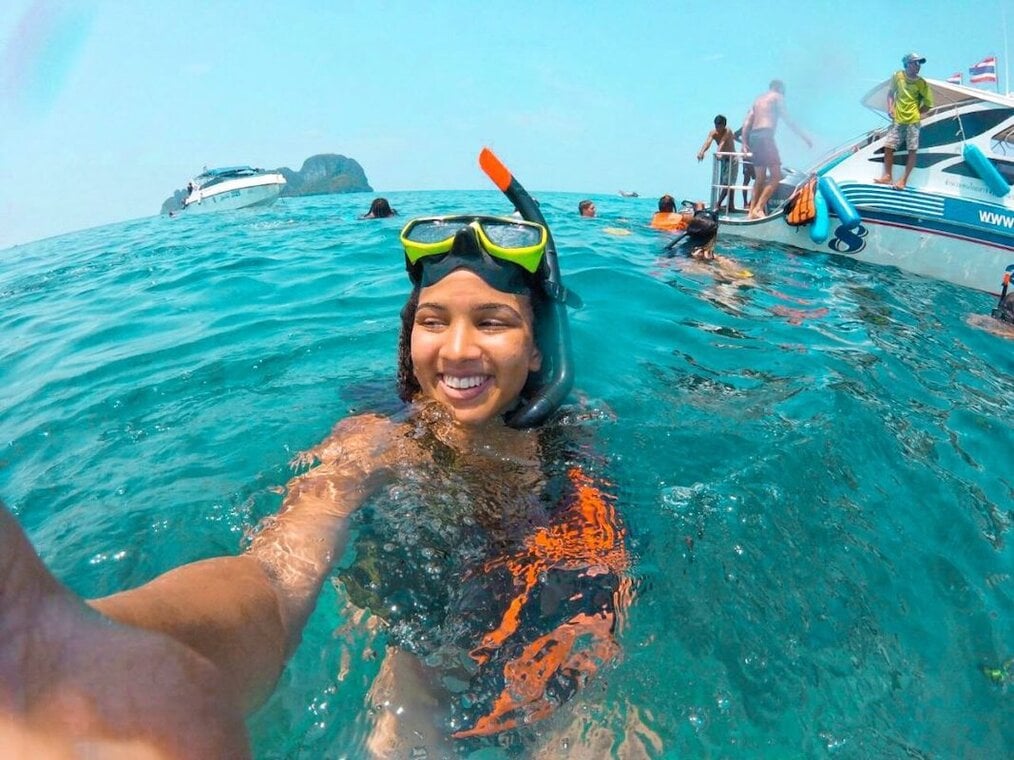 Gabby Beckford is a travel blogger, speaker, and travel opportunity specialist originally from Virginia. Her childhood in a military family saw her move to several different countries at a young age which taught her adaptability, but it was landing a scholarship to study abroad in Dubai for a year that really got things going.
Since then she has built up her blog Packs Light, sharing her passion for youth travel and jumping on opportunities into an award-winning platform and an online community of 20,000+ people. She continuously shares her own travel advice and stories, plus a weekly "travel opps" newsletter – a listing of international scholarships, internships, competitions and other funded travel opportunities for people of all ages to apply for.
Gabby is also a founding board member of the Black Travel Alliance, started in 2020 to support Black travel professionals and push for better representation in the industry at large. You can follow her journey and learn some delusional confidence @packslight on Instagram.
Looking Back to Look Forwards
The stories of these Black explorers of varying backgrounds, ages, and missions are important pieces of a travel community that continues to grow from strength to strength. We hope they've inspired you to take risks, pursue your passions and appreciate those who may have paved the way for you.